Search Engine Positioning For Dentists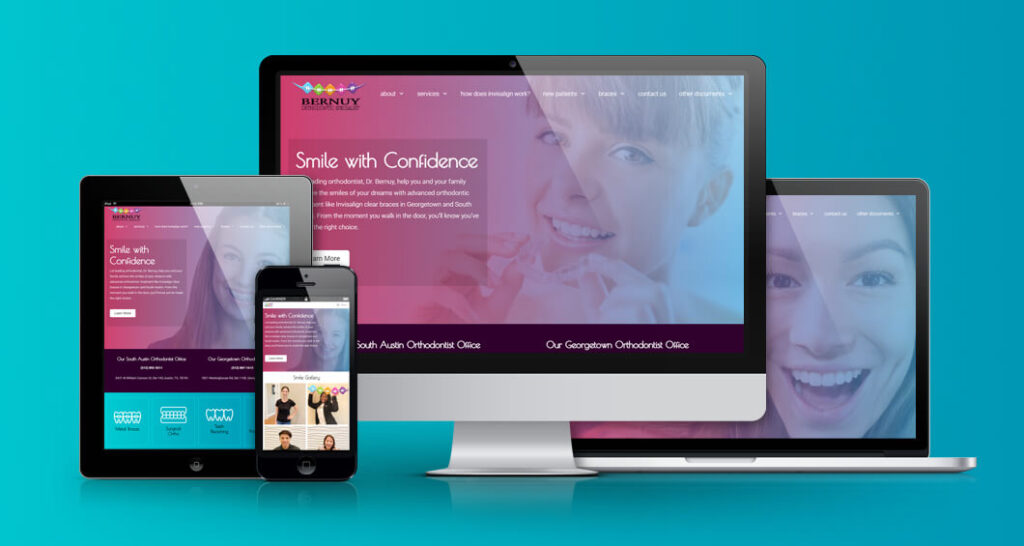 Survival of your dental practice requires advertising to attract new patients. Every day more dentists are discovering how to leverage the power of a website and the Internet to improve efficiency, lower marketing costs and attract quality patients.
When your dental website is positioned on the Web where people can find it easily, you receive a steady increase in appointments from the improved visibility. Our clients enjoy enhanced search engine rankings that send them pre-qualified site visitors daily.
All our campaigns are directed toward achieving the first page, "organic" placements in the search engines for our clients. Also known as "natural results", organic listings are those which appear separate from sponsored ads (PPC / pay-per-click advertisements). Such placements are largely permanent requiring little upkeep.
Reliable, Affordable & Experienced Dental Marketing
Does your website appeal to your target audience? At Lucid Crew, we don't leave it to chance.
Lucid Crew is your full-service Dental Practice Marketing Company, specializing in delivering more patients with lower cost and growing the practices of general dentists and dental specialists. Call us with any questions you may have about dentist marketing strategies for your dental practice. We specialize in dentist marketing campaigns such as Dental SEO, Dental Website Marketing, Social Media Marketing for Dentists such as Dental Facebook Marketing, Online Reputation Management, Dental Website Design and Development, Dental Blog Marketing and Management and a variety of Mobile, Print and Online Dental Marketing Campaigns
A well designed website can increase your visitor conversion rate by 200%- 400%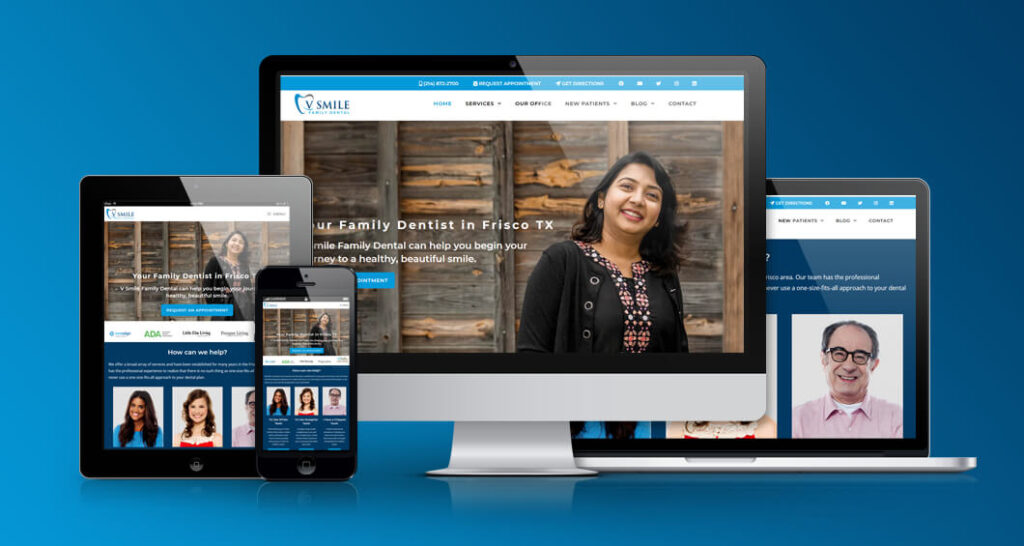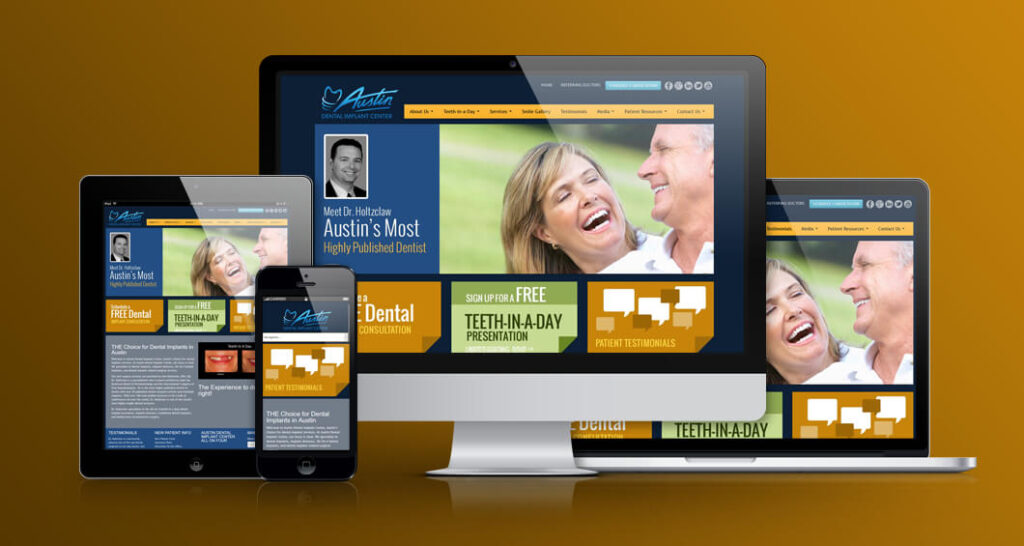 Dental Website Development
We can create an effective high profile website for you or modify your current site to be more effective. From structure to fully customized content, we guide you through the process and ensure that your message isn't diluted. You get:
Website refresh, design, layout and architecture
New landing pages to capture leads for your sales team
Refresh of graphics and messaging on your social channels
Social Media Marketing for Dental Practice
People invest their time and money in people. You need a platform in which to communicate. A platform with an engaging, distinctive voice with an attractive look that has an easy to use, easy to navigate interface. Your website can incorporate the social networking tools and awaken your dormant customers. Social networking sites are relationship building and relationship maintenance tools; the most obvious business use of them is to meet potential customers and leads the same way you would at networking event or tradeshow. However, you can also use it to:
Develop and promote your brand
Interact with your customer base
Create buzz around upcoming events
Promote other content you've created
Dental Blog Marketing
With an interactive nature, a blog adds a new dimension to business communication with customers. Engaging in the conversation is absolutely essential for your business's success in the blogosphere. By developing your business blog, you can share your ideas, updates and trends and make sure to receive customer's feedback on it rather than spending your dollars on experiments. Furthermore, it helps you to increase the publicity of your business for search engines and receive a better rank there too. We can help you to start and keep your business blog up-to-date. We can help you with developing new content and manage and monitor your blog for your practice.
Clean custom design that meets your specific requirements
Quick turnaround website
Help customers to find products quickly & easily
Professional design that meets W3C standards
Search Engine Optimization (Dental SEO)
SEO (search engine optimization) is a process that makes a website "search engine friendly" and thus increases the potential for attaining top search engine rankings. SEO works to emphasize page content to help facilitate the positioning of dental websites.
Search engine positioning is very important to the dentist. Most new patients find and contact a dental practice via an Internet search or by referrals from friends and family. People explore the Web for more than Yellow page ads, print media, or TV & radio.
East to Understand Content
Social media Integration
Custom Contact & Opt-in Forms
Analytics Installation
Content Marketing for Dentists
In healthcare, content marketing is more about educating your audience and establishing trust. As a healthcare business, useful, educational content should be at the core of your marketing.
Consumers are tired of noisy, interruptive advertising tactics, and are getting better at blocking these methods out. TiVo skips television commercials, Spotify helps avoid radio ads, spam filters block email blasts, and caller ID stops cold callers in their tracks.
These new consumers have taken control of the information they receive, and smart companies are adjusting to this shift by creating valuable, relevant content to educate prospects instead.
"Content marketing is a strategic marketing approach focused on creating and distributing valuable, relevant, and consistent content to attract and retain a clearly-defined audience — and, ultimately, to drive profitable customer action."
Great content transforms your website from a static brochure into a living, breathing hub for your potential customers to learn, engage, and interact with your business before they're ready to buy.
Whether it's a blog post, eBook, video, or Tweet, you have the unprecedented opportunity to create a treasury of free, easy-to-use content that tells the story of your product and your business, and positions you as an expert people want to do business with.
How Do You Get Started?
Don't know where to start? Or do you already have a site and don't know how to take it to the next level? Let us work with you to develop an internet strategy that leverages the strengths of your company with our experience in e-commerce and internet marketing.
Major Types of Dental Marketing Online…
Dental Marketing Online is a very important element for the success of dental professionals today. Providing good quality dental treatment will lead to returning patients. However, it's even more important to implement effective campaigns for dental marketing online not just to attract patients, but for the overall success of the clinic.
Due to the widespread use of social media networks and the internet in general, online dental marketing now plays a major role in the marketing campaigns for successful practices. The information in the following paragraph will highlight the major types of online dental marketing:
Dental SEO or Search Engine Optimization
SEO for dentists includes techniques that will increase a website's position in the search engine results which comes from the top search engines such as Google, Bing and Yahoo. Google drives most of the traffic but the others shouldn't be ignored either. For dental SEO to be successful, one must have experience in the dentistry industry as well as knowledge of innovative technology.
Dental Marketing on YouTube
Using videos for dental marketing online can be extremely effective. The videos on YouTube can be used as a powerful marketing tool when it comes to attracting new patients, especially if there are clips with testimonials from satisfied clients recommending the dental practice as well as others showcasing the clinic itself.
Twitter Marketing for Dentists
Increasingly more dental practices are using Twitter to communicate with patients and keep them updated with the latest news about their services and practice. Check another comprehensive published blog post on the success factors of Facebook Dental Marketing and Twitter Dental Marketing.
Dental Marketing on Facebook
This type of dental marketing online is different from the PPC Advertising method mentioned above. Dentists are able to capitalize on Facebook's functionality and create a professional page for their dental practice. This page can then be updated regularly with new information and a fan page can be created for satisfied patients. This will help to attract prospective patients and encourage existing ones to return.
Yelp Dental Marketing
The ultimate goal of dental Yelp marketing is to attract more clients by leveraging the positive reviews and any other information that is available on the Yelp page. With the help of Yelp marketing efforts, dentists will get reports in regards to page visits as well as the opportunity to set-up a slideshow or video profile. Besides that, when prospective patients search for a particular dental practice on Yelp, the results will highlight special offers and deals.
Pay-Per-Click Advertising of Dental Website
Your website will be made in-house. When you have a problem, concern, or request on how to make your website function best for your company, we will be there to guide you through it.
It's worth mentioning that PPC dental marketing can also be done on Facebook. To achieve success, the marketing will target Facebook users in a certain demographic and area.
If you want to improve your practice and attract more clients, you should take advantage of these mediums for dental marketing online. Keep in mind that these campaigns will be different for specialists and general dentists.
At Lucid Crew, dental marketing online is an inseparable part of our marketing campaigns for dentists tailor-made for success of a dental practice. Contact us today for more information about our dental marketing services.
Online Dental Industry Facts
It is well-known that people using search engines will rarely venture past the first or second page of results. This is vital information for dentists hoping to attract more patients with their websites. If the dental website is buried 3 to 10 pages deep in the search results, the dentist and his practice receive little, if any value.
nearly 85% of all website traffic begins with a search engine query
people will seek a dentist on the Internet before using Yellow Pages
a dental practice without a visible, online presence is losing patients
search engine generated visitors are pre-qualified, interested prospects
website promotion in search engines yields superior returns on investment
Strategy for your Online Presence
Web Design is only half the battle. Our complete services encompass Website Design and development, Marketing and Advertisement campaigns, Business Cards, Search Engine Optimization (SEO), Custom Branding, and much more. We turn your ideas into innovative business solutions. We build visually stunning websites and transform them into revenue-generating tools for your company. Proven marketing expertise is what sets us apart from other companies.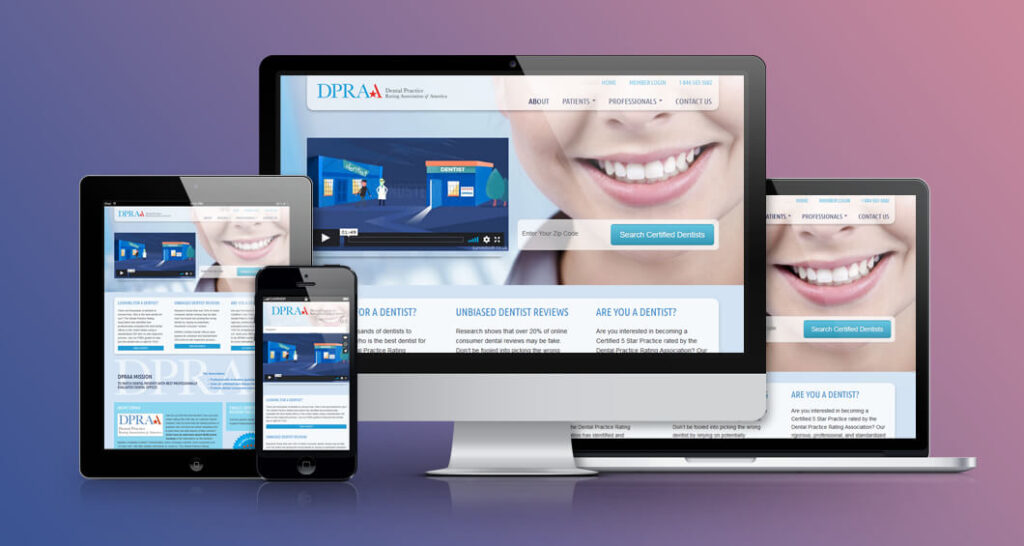 Our SEO techniques work to provide the dental website with enhanced visibility on the Internet in order to advertise the dentist's practice and attract new patients. Essentially we assist search engines with making a proper analysis to confirm that our client's site represents a legitimate doctor of dentistry in a particular city.
Survival of your dental practice requires advertising to attract new patients. Every day more dentists are discovering how to leverage the power of a website and the Internet to improve efficiency, lower marketing costs and attract quality patients.

The purpose of running Facebook ads can vary depending on your business goals and marketing strategy. Running ads for brand recognition and website traffic can be a valid objective, but…
We Help Businesses in These Cities & Beyond
Learn Even More About How We Help Businesses in Your Area with Digital Marketing Services: