Web Design Services in Louisville, KY!
As a web design company, we understand the importance of creating a website that accurately reflects your business and connects with your target audience. That's why we're thrilled to offer our web design services to the businesses and organizations of Louisville, KY.
Located in the heart of the Bluegrass State, Louisville has a rich history, a vibrant business community, and a thriving cultural scene. From the famous Louisville Slugger Museum & Factory to the historic Churchill Downs racetrack, there's never a shortage of things to see and do in this great city.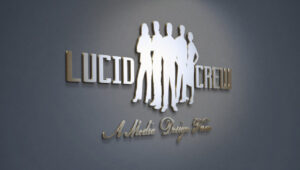 At Lucid Crew, we are committed to helping local businesses in Louisville succeed online. We have extensive experience working with a wide range of industries, from the bourbon distilleries that line the Kentucky Bourbon Trail to the innovative start-ups driving economic growth in the area. We also deeply understand the unique needs of other local businesses, such as restaurants, retail shops, healthcare providers, and service-based businesses.
Whether you're looking to launch a new website, rebrand an existing site, or optimize your website for search engines, our team of web design experts is here to help. Our goal is to create a website that accurately reflects your business, connects with your target audience, and drives results.
If you're ready to take your web presence to the next level, we invite you to get in touch with us today to learn more about our web design services in Louisville, KY.
Louisville Web Design This Flawless Doesn't Happen By Chance.
Each website we build is more than a pretty face for your Louisville business. It also gets results. Our websites grab your readers' attention and encourage them to take action with straightforward, striking design and easy navigation.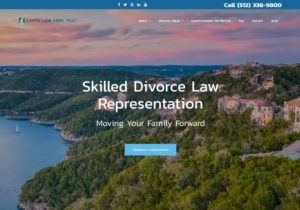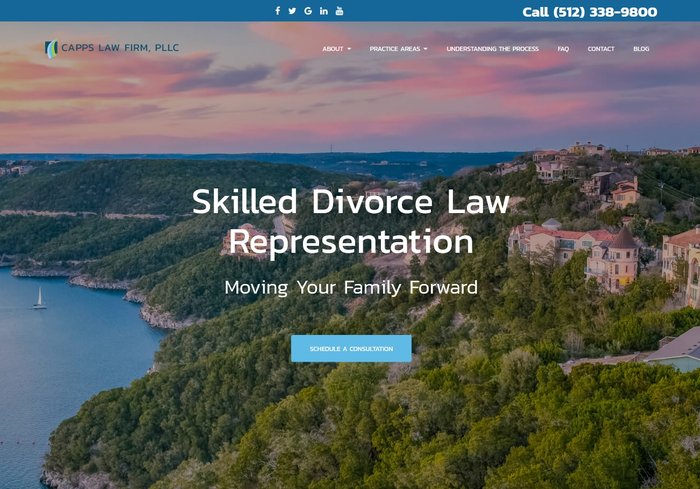 Your branding says a lot about you and your business. It's the first thing people notice about you, the first thing they judge you on, and it's one of the best ways to create recognition for you, your brand, and your product. We have an established branding process that will give your business a polished and professional image that you'll be proud of.
We believe in designing rich user experiences and interfaces that get people talking (and clicking). If you're looking for a team to work with on planning your digital product's user experience, we want to help.
In addition, each site must pass a series of strict requirements for security, coding, navigation, and marketing issues before we consider it done. Our exhaustive production process ensures that your finished product is as close to perfect as possible.
Web Design Services Starting at $3500
At Lucid Crew, we understand that a website is a critical investment for any business. A well-designed website can drive traffic, boost brand recognition, and increase revenue. However, creating a high-quality website requires expertise, creativity, and time, and it is not a cheap endeavor.
Starting at $3500, our basic web design packages include the essentials for a functional and attractive website, such as a custom design, responsive layout, content creation, and basic SEO optimization. However, depending on the project's complexity and the client's specific needs, the final price may be higher.
Our web design services are the right choice if you're looking for a website that stands out from the crowd, offers a great user experience, and drives results. However, if you're looking for a cheap website, we're not the right fit for your needs. We invite you to contact us only if you're willing to invest in a high-quality website that accurately reflects your business and connects with your target audience.
 We Don't Just Make This Stuff Up.
Does your website appeal to your target audience? At LucidCrew, we don't leave it to chance.
We'll conduct exhaustive market research to ensure your Louisville website design is genuinely accomplishing what it should. If the project scope allows for it, we'll even bring in a focus group of your target audience – the people you most want to reach on your site. We'll ensure our design meets their criteria as well as yours.
Whoever it was that first said 'Content is King' was right; that's especially true regarding the web. But knowing how to create content is just one part of the content puzzle; it's more important to know why you're creating it and who you're creating it for in the first place. That's where a content strategy comes in. As part of an overall digital strategy, we'll plan, research, create, and implement a content strategy that gets the right people, to the right content, at the right time.
Website Content Creation Services
At Lucid Crew, we understand the importance of high-quality website content that accurately reflects your business and connects with your target audience. However, creating that content takes time and expertise and is an additional cost beyond the basic web design package.
Starting at $500, our content creation services include writing, editing, and formatting website content optimized for search engines and user experience. We work closely with our clients to understand their needs, goals, and target audience and create content that meets those requirements.
Of course, if you prefer to create your content, that is completely fine! We are here to provide guidance and support in the design process, but we understand that some clients prefer to have control over the content of their websites. In that case, we will work with you to ensure that your content is formatted correctly and optimized for the best user experience.
Please note that the cost of content creation is not included in our basic web design packages and is an additional fee. If you need content creation services for your website or have any questions about creating your own content, we invite you to get in touch with us to discuss your specific needs and budget.
The SEO Ninja is Here to Help.
We believe in applying ethical and natural white-hat keyword planning to websites as a content strategy. Simply put, if you're looking for a way to instantly rise to the top of your search category by trying to unethically trick Google's web crawlers by hiding links, stuffing keywords, or using link farms, you're in the wrong place. We think that webspam and artificially inflated search results ruin the integrity, value, and, most importantly, the usefulness of the Internet.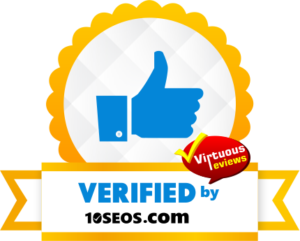 For us, it's all about producing quality content that Google (and the public) loves. Creating a long-term content strategy begins with a deep look at your target audience, where you are, and where you want to be online. We believe that the best way to get meaningful and long-term results is to have a rock-solid keyword plan that emphasizes great content and establishes your online authority. Once we're done and the strategy is in place, we also offer a Monthly SEO Service Package to maintain and improve rankings and the search engine overall health of your website.
Louisville SEO Services
We understand the importance of search engine optimization (SEO) for the success of your website. While we do include basic on-page optimization as part of our web design packages, effective SEO is an ongoing process that requires attention and effort.
Our SEO services are designed to help you achieve higher rankings in search engine results and attract more organic traffic to your website. Our team of experts will work with you to develop and implement a customized SEO strategy that considers your business goals, target audience, and competition.
Our SEO services include the following:
Keyword research and analysis
On-page optimization, including meta tags, header tags, and content optimization
Off-page optimization, including link building and online reputation management
Analysis to track your progress and adjust your strategy as needed
Please note that SEO is a continuous process and requires ongoing effort and investment to achieve and maintain high rankings in search engine results. If you are interested in learning more about our SEO services, we invite you to contact us to discuss your specific needs and budget.
Easy Navigation is Non-Negotiable.
Do you have a website, but it's not getting the desired results? Do you know much traffic you're getting or where people are clicking? Do you know how users behave on your website or if they're clicking those buttons? Using a variety of techniques, including analytics, screen recordings, and heat mapping, we'll help you answer those questions and more by collecting data and putting together a solid plan about how we can improve your website's overall interactions to get better and more meaningful conversions.
Is your current website not using a CMS, or is it using a CMS that no longer works for you? Maybe it's out-of-date or doesn't support your workflow or the new technologies you want to take advantage of. We want to help. Together, we'll sit down and create a comprehensive plan for migrating your website over to WordPress, with no detail left behind.
WordPress Migration Services
Are you looking to move your website to a more flexible and scalable platform? Our web design company offers comprehensive WordPress migration services to help you make the switch with minimal downtime and hassle.
WordPress is the world's most popular content management system, used by millions of websites worldwide. It offers a range of benefits over other platforms, such as:
Customizability: WordPress offers a wide range of themes and plugins, allowing you to create a unique and professional-looking website that reflects your brand and meets your specific needs.
Scalability: WordPress can be used to create a simple blog or a complex e-commerce site, and it is easily scalable as your business grows and your needs change.
Search engine optimization: WordPress is designed with SEO in mind, making it easier for your website to rank well in search engine results and attract organic traffic.
Security: WordPress is regularly updated to address security concerns and vulnerabilities, and a wide range of security plugins are available to protect your site further.
Whether moving from a platform like Wix, Squarespace, or another content management system, our team of experts can help you seamlessly migrate your website to WordPress, preserving your content and design elements and ensuring that your website is up and running smoothly on the new platform.
If you're interested in learning more about our WordPress migration services, we invite you to contact us to discuss your specific needs and budget.