Best Divorce Lawyer Web Designs
Divorce is one of the toughest and most difficult times of someone's life. Your whole mental balance gets wrecked, emotions overcome judgments and you are left unable to make thought out and correct decisions. Attorneys dealing with divorce cases need to give special attention to their clients. The same philosophy extends to all of their communication channels which include the website of the firm or lawyer. You must make special consideration for people who come to you in distress and try to relax and guide them through your website. Let's take a look a few promising law firm website designs which are ideal for divorce lawyers.
The moment you land on their website you are greeted by calming images and assuring messages- "Divorce is not the end- It can be a new beginning" with a picture of a sapling with its first leaf. The imagery and content immediately makes the client feel connected as the site acknowledges their distress. The website used fair amount of white space which highlights the aspects the firm wants to stress on like their specialty and areas of divorce practice. The bold use of the red color strikes the message the divorce law firm wants to put out complemented by the calming effect of white.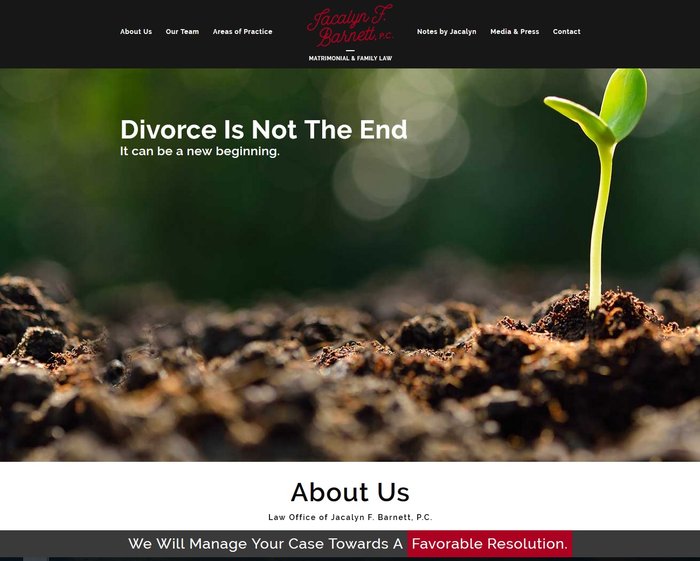 Capps Law Firm, PLLC
This divorce attorney in Austin welcomes you with a serene image of exotic seaside town with expansive skyline- something that soothes your senses. The website gets straight to the point on what they have to offer- "Skilled divorce law representation" with a clear call to action for scheduling a consultation. We find effective use of white space to bring out the main aspects a person going through divorce needs to know- they can receive guidance from experienced lawyers who follow a philosophy of compassion, strength and integrity. The website also contains a lead capturing form web form which clients can use to quickly express their issues.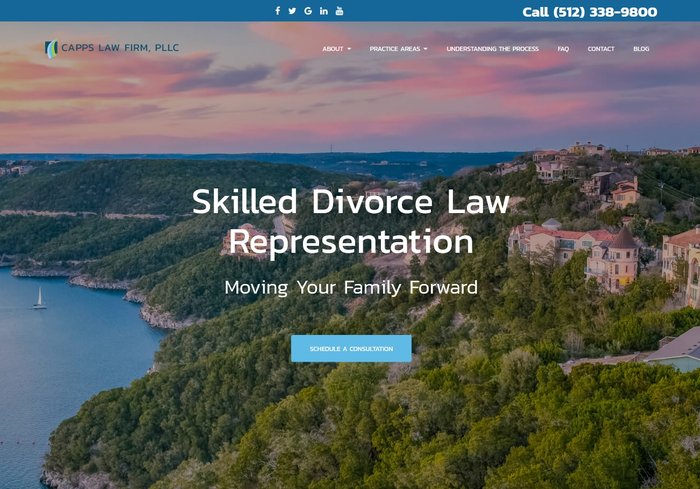 The content on the website is sure to make a broken down person feel confident to hire the firm. The crisp and straightforward messages like "Divorce may cloud your judgments, not ours" make a direct call to action which is supplemented by a "call us" button effectively. Every lawyer wants to assure their clients and there is no better way than showing your capabilities published in press or media. There is a nice translucent bar on the firm's website which contains all press mentions and features involving the firm. You also find a handy contact us sidebar which anyone can use to quickly get in touch with the lawyers.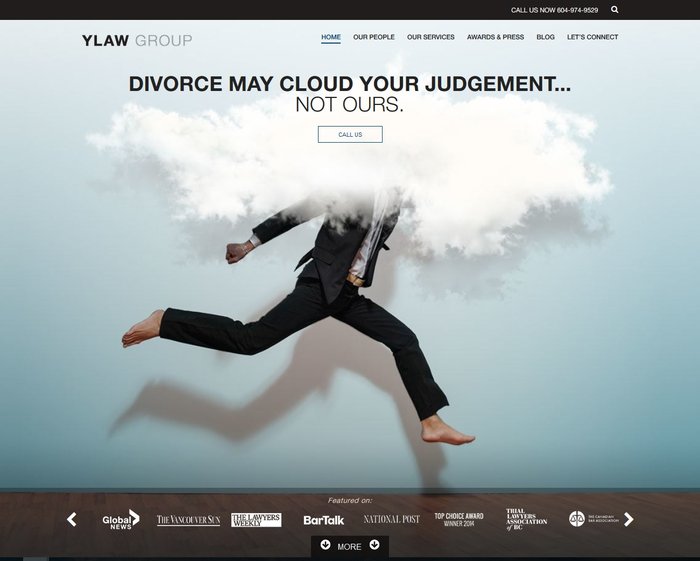 Vincent C. Machroli P.C.
The attorney has designed a perfect website for people who are looking for a divorce attorney. His message is short and clear about his ability to help families through difficult times. The image is also relevant; the mother holding her daughter gives a woman the visual thought of bringing up her daughter away from all the marriage drama surrounding her marriage.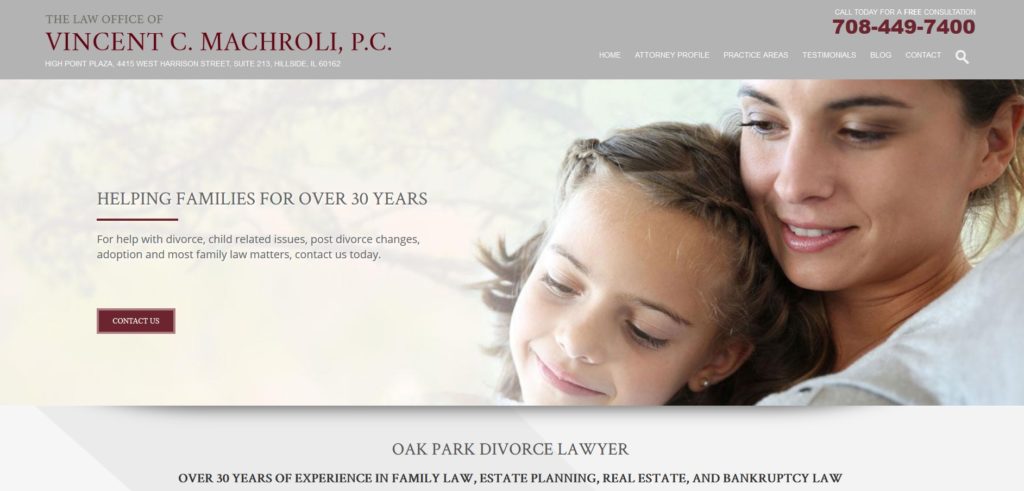 Dominion Law Group, LLP
The group of lawyers clearly state about their ability to solve divorces using a different approach. Those words entice you to want to hire them and get relief from your troubles in your marriage as soon as possible.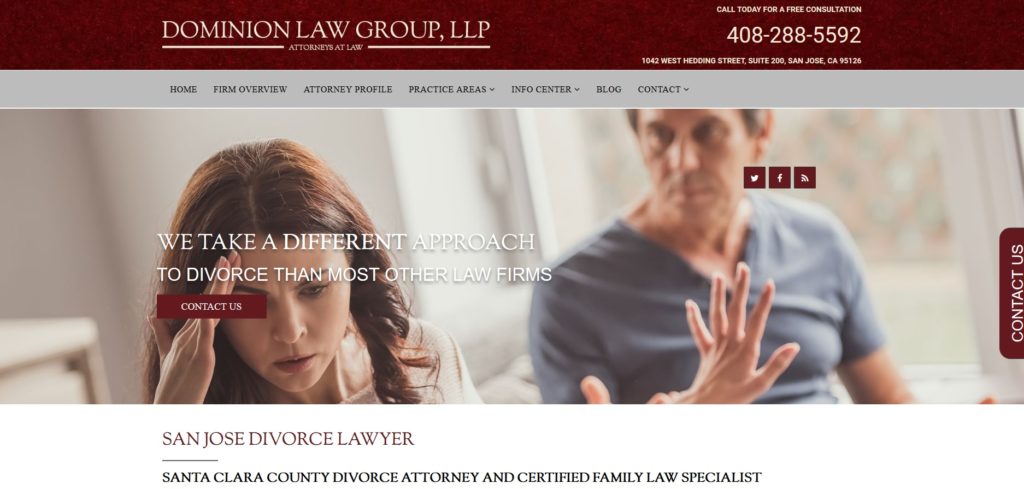 Benedict Schwarz, II P.C.
The image on the website soothes your heart. It illustrates a group of couples with their children playing together. It helps you to understand you don't need to be in a marriage to be happy. The lawyer also clearly states that you will be granted assistance from the start of the divorce to the finish, which is what you need.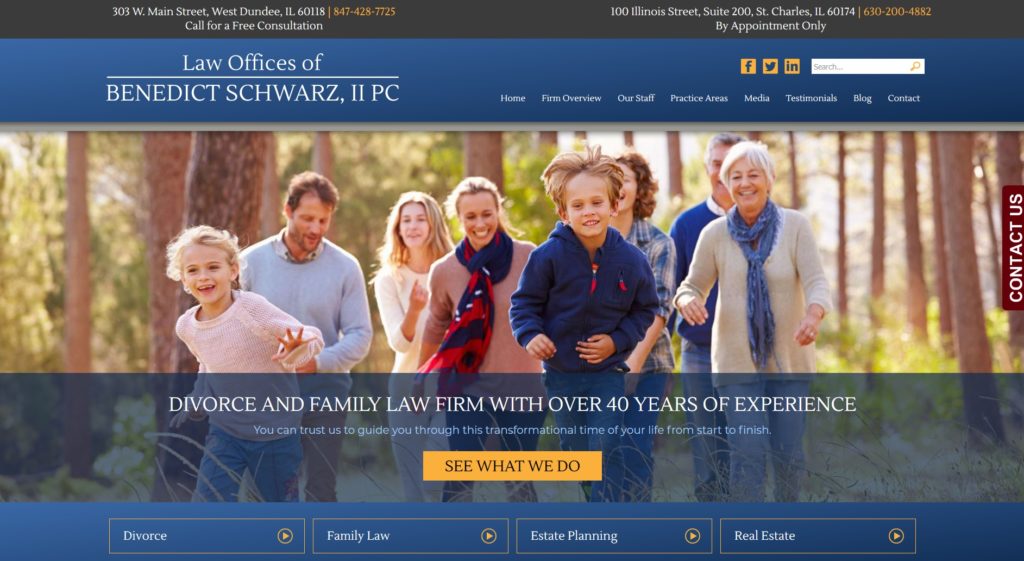 Pesce Law Group
''Whatever it takes for your peace of mind'' is the slogan of that website. A simple statement but it is very impactive. Those are the exact words you want to hear when you are undergoing a divorce. The image is consoling, and you are reminded to think about your happiness and that of your kid.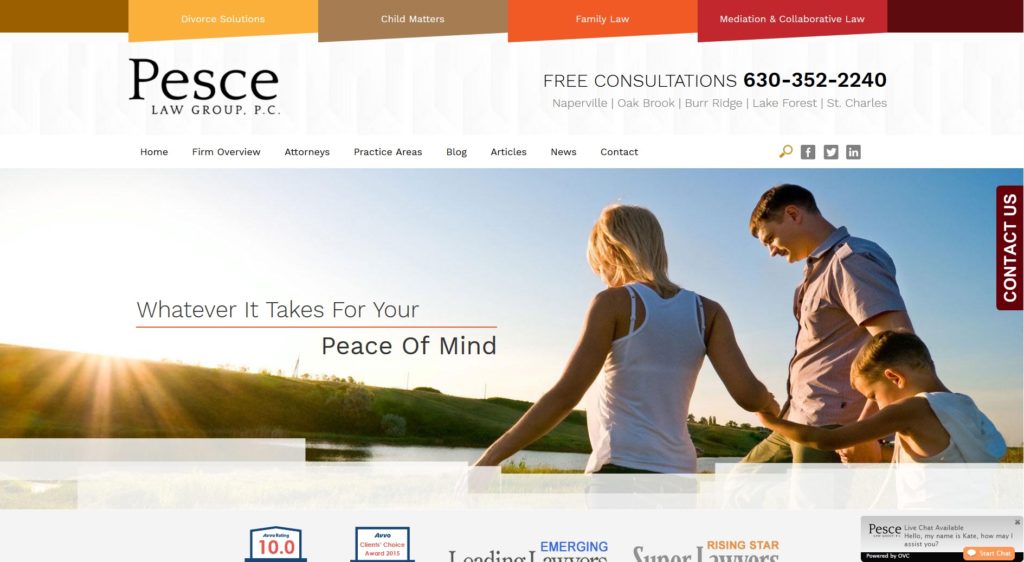 A. Traub & Associates
It portrays a couple trying to resolve their problems in the presence of a lawyer. The picture is consoling, and you will be eager to hire that attorney. It is an ideal website for every divorce lawyer if you want to draw traffic to your site and gains more clients. The statement below the picture explains that their prices are fair and they deal with conflicts in family divorce and sharing of properties after a divorce.