Facebook Live Guide
Launched to verified celebrities and other influencers in August of 2015, Facebook Live allows live streaming of video to a user's followers. Facebook released access to this function gradually, and now it has become a widely-used service across personal profiles and business pages. Facebook Live is advantageous for marketers in a number of ways. It gives you the ability to provide your audience with a behind-the-scenes look at your operations or some other inside aspect of your brand. A distinct advantage of this form of live video is that it is broadcast through the newsfeed following Facebook's algorithm, meaning your reach will be significantly increased.
Using Facebook Live as a Marketing Tool
You may be excited to get involved in the social video craze. You know businesses and brands are using video to reach their audiences in new ways, but you may still be confused on just how to best capitalize on this trend that seems to be here to stay. Because Facebook is the most widely used social network, it makes sense that its live video platform would be a good place to start. As with other Facebook tools, it's easy to use and gives users the advantage of its algorithm for a wide reach. So let's take a look at some of the best ways to use Facebook Live to grow your business.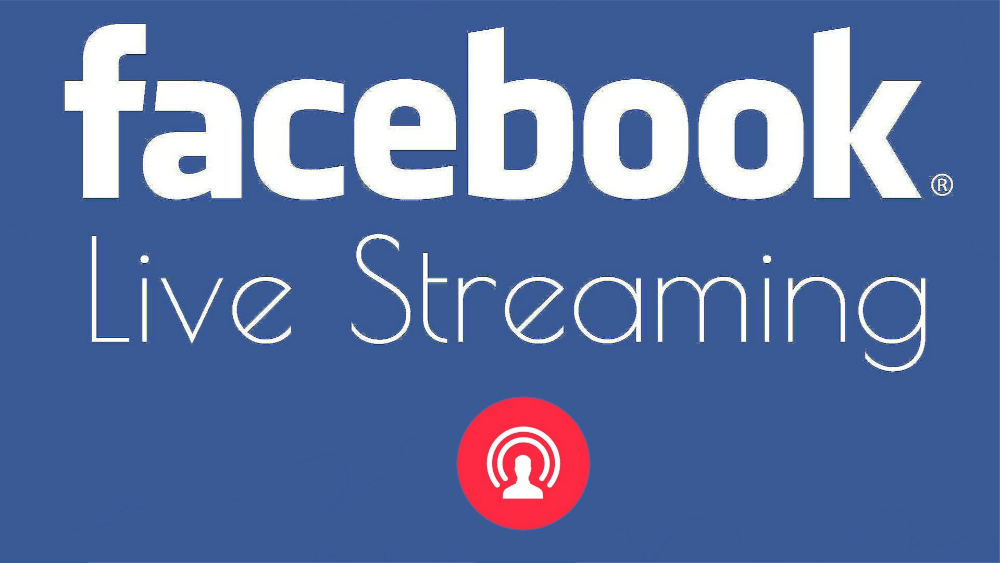 Getting Started
If you're not used to doing videos, you may find this platform to be a bit intimidating. Like anything else, once you get some practice, you'll become more comfortable in front of the camera. As with any content, you add to your social media channels, you want to have a purpose in mind before going live. Doing so will make you feel more at ease, and it will yield more strategic results. Do something lighthearted for your first broadcasts, such as a tour of your facility or an introduction to your team. That should help lessen the nervousness.
Introduce Your Team and Workplace
A tour of your headquarters or facilities is always suitable for a live stream session. Use it as an introduction to your team or staff. People love these kinds of behind-the-scenes introductions. It gives them a more personal feel for your business, and we all know that social media's success is built on relationships. So be sure to take the time to show your faces, who you are, what you do and where you do it.
Host Live Events
Putting on a live event or webinar can be time-consuming and expensive, not to mention the learning curve of some live-streaming tools. Facebook cuts that learning curve with its user-friendly tools, many of which you already know how to use. What's even better is that you can use your existing Facebook Page or Group to promote your event and catch your audience where they already hang out. You'll save money and planning time.
Fix a Problem
If you find yourself encountering a customer service issue or question about your product, again and again, conducting a tutorial on Facebook Live is a savvy way to share the solution with a large group of people. You can then edit and save the recording for placement on your website so that customers can view it later should they encounter the issue. Taking this step shows you are proactive in addressing any hassles your fans have, and it also allows them to ask questions and provide feedback live during the broadcast. It will save you time in the long run, as you'll have a place to direct people with the same questions in the future.
Interview Relevant Figures
A live platform is great for interviews. Be sure to choose a subject that is of interest to your audiences such as the CEO of your company, any expert in the field related to your product or the head of a charity your company sponsors. You can get creative with this idea and offer weekly or monthly interview sessions. You may find a segment of your audience that eagerly tunes into this type of series.
Livestream Major Occasions
If your company has something really big going on, you definitely want to plan a Facebook Live stream of it. Product launches are ideal for such a broadcast, as are events like trade shows or company celebrations. There's really no limit to this type of content. Anything worth celebrating or that involves a lot of people can drum up a great deal of excitement. Your fans will surely want to get in on the celebration and will appreciate the opportunity.
Now that you have five great ideas for using Facebook Live in your business promotion, you're probably ready to start customizing them to meet your company's needs. Have fun with it and show your brand's unique personality. You'll soon see how positively your audience will respond.
Promote Broadcasts
While part of the appeal is that your broadcast will be live, it's wise to promote yourself ahead of time. You may even want to create a Facebook Live calendar of regular live streaming events so that your fans know when to tune in. Advanced notice is sure to increase your viewership.
Plan It Out
Not only do you need to have a purpose for your live video, you also want to take time to plan the little details. You'll want to be sure you have enough material planned to fill a broadcast of at least five minutes. Anything less will likely cause viewers to feel they've set aside their time needless. Going too long will lose your audience, though. So it's a good idea to keep your session to no more than 20 minutes. If you're planning to remain in one place for your broadcast, be sure to know the scope of your camera area. Nothing's worse than learning later you stepped out of view the whole time. If you'll be on the move, you'll probably want to enlist the help of a knowledgeable video person, though you may be able to shoot it yourself. Practicing ahead of time will help. Be sure to give your video a title before going live, and add a call to action at the end for even more benefit.
When It's Over
Congratulate yourself for making it through your first Facebook Live session. It is a big accomplishment for many who aren't accustomed to speaking on video, particularly to a live audience. When you've finished, you don't necessarily have to be done with your footage. Think of some ways you can use it again or repurpose it. Before doing this, consider editing it for a smoother and more professional look. You can place the video on your blog, run it on your page later for those who missed it or insert it into other promotional materials.
Facebook Live gives marketers a unique and useful platform to intimately engage their audience. You'll definitely want to jump on this bandwagon if you haven't already. Your fans want to see the faces and places behind your brand.