We told you all about how to get started on Instagram. The platform continues to add millions of users, and continues to mature, now as a Facebook subsidiary.
It can be a lot of fun to build up an Instagram presence, once you build up a strong profile, it's a good idea to start tracking your impact.
A new crop of Instagram analytics tools help you to do just that: you can see which pictures work the best, and manage your followers.
View Instagram from your computer
The thing we LOVE most about Statigram is that, unlike Instagram itself, Statigram is a complete Web Viewer. You can view and search photos right from your computer – no smartphone required. So, if you are one of those people that doesn't have a smartphone – you can still use Instagram in your marketing efforts.
Not only that, Statigram gives you a full set of Instagram analytics tools including:
Number of like and comments received
Average per photo
Top 5 photos "most liked" and "most commented"
Number of like given
Top 5 people you like the most
It also helps you see exactly what and when to post:
Best time to post new photos
Photo average lifespan
Which filters are triggering most like and comment
Most engaged followers and followings
New users to follow
Followings to unfollow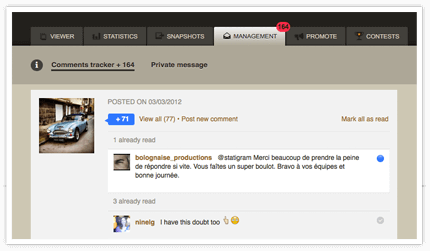 It's completely free, and it actually can be fun to see which of your photos pop the most. Plus, it gives you a lot of new things to think about, like what type of photos, even what filter works best for your audience.
The folks at Firebelly Marketing put their filters to the test and came up with some interesting results: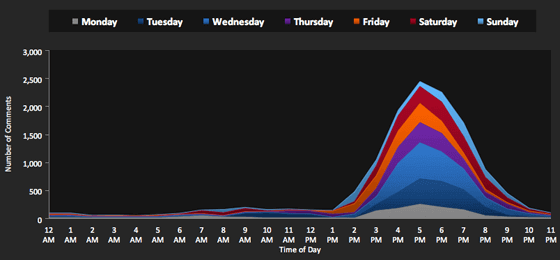 "My favorite filter, and therefore the one I use the most, is X-Pro II. My followers, however, seem to prefer when I use the Earlybird filter. Those photos received the most engagement by way of likes and comments."
Simply Measured
Social analytics company, Simply Measured, has also added Instagram analytics to their suite of tools. The free service offers a lot of features similar to Statigram.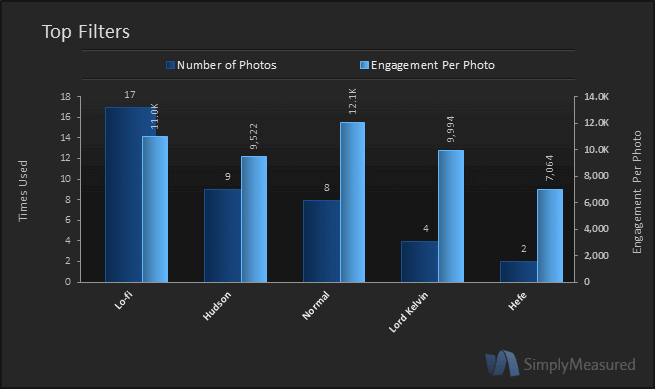 "The new reports make it easy to analyze a number of key features, from total followers and engagement all the way down to keywords, filters, time of day, external sharing, and top content. Want to see which filters are engaging your followers? It's in there. Number of times the photo was shared across your other networks? That's there too. It even breaks down the keywords that are used the most in your followers' comments on your photos."
Their service offers another very cool feature: you can track how your Instagram photos go over on other platforms like Facebook and Twitter.
"Cross platform promotion & engagement is a way for your social media efforts to reach new fans that it wouldn't have otherwise. In order to do this, you need a way to scope your networks and how they interact with each other. With the Instagram analytics tool, you can see how the Instagram posts you've shared are engaging audiences on Twitter and Facebook as well."
Get started
Both Simply Measured and Statigram offer a lot of compelling features, and give you the data you need in visually appealing formats. They're both free, so it's worth giving them both a try to see which you prefer.
With these tools, you can start to develop an Instagram strategy, and see your efforts pay off even more.