By now you've heard the buzz about Instagram. Facebook bought the photo-sharing service for $1 billion earlier this year. But rather than dwindle like many acquired networks, Instagram has continued to grow.
With 80 million users, more and more businesses are finding Instagram is a great way to build their brands and get their images and products in front of your customers and clients.
Getting Started
Instagram has put together a handy guide for businesses looking to get started.
They walk you through things like finding people to follow (who will hopefully reciprocate.) Much like Twitter, Instagram uses #hashtags, so you can search for people posting photos with hashtags related to your business.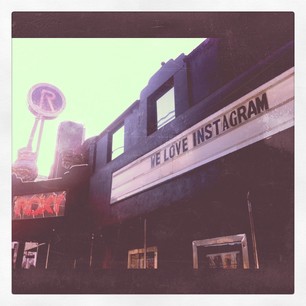 Instagram also has a powerful location engine, allowing you to search for people posting photos in your area or even at your business.
"Here's a simple way to find out who's using Instagram to take photos at your business: Take a photo at your business, then tap the Where? field before uploading the photo Find your business in the nearby results or by searching for the location* Select your business, then upload your photo Once your photo has been uploaded, tap the location name that appears in blue text above your photo to see all the photos that have been tagged with that location."
How to Instagram effectively
Instagram is at its heart a photo platform. It is a great way to snap and share photos of your products, or other pictures that build your brand. Plus, it allows you to easily push them out to Twitter, Facebook, Foursquare, Tumblr and even Flickr.
*Another emerging trend: businesses are posting text based images advertising things like specials and promotions.
Promotion firm Binkd shares an example from coffee chain Spy House, and provides these tips for effective Instagramming: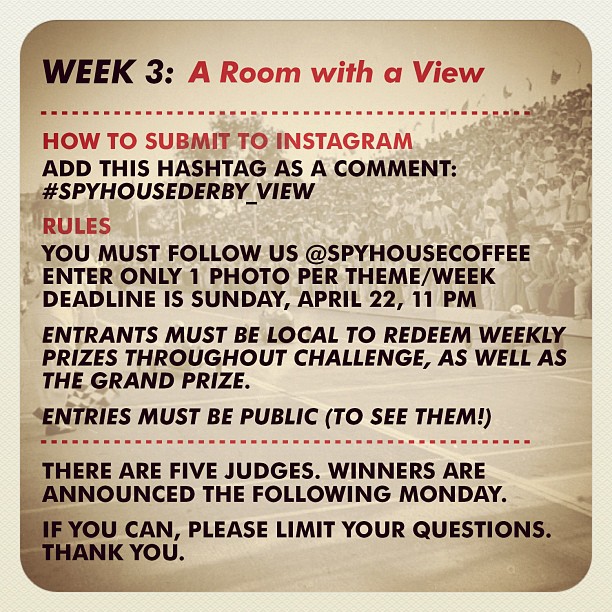 "Follow your customers on Instagram if they are there. Hold a contest/giveaway and using #hashtag on Instagram Love your customers? Print Instagram photos from your customers and put them on your store or your website. If your fans are sharing your photos online, share their photos with your followers. Snap photos of your customers/team members and post them on Instagram. Make your Instagram personal too, not just about your business. Use hashtags! its important."
Early Instagram user and West Hollywood venue The Roxy takes it a step further building a very personal brand on the service. They told the Instagram blog about it
"We started only using Instagram to post show photos and pictures from inside the building, but the thing we learned right away is that the photos don't have to be only music related," [venue manager Nic] Adler says. "The Roxy posts all kinds of photos now including art, scenery, and funny things we come across, while sprinkling in pieces to promote our shows. The best thing you can do for your business on Instagram is show people why they should get to know you."
Another idea: taking your customers behind the scenes. Instagram provides this example from T-shirt company Threadless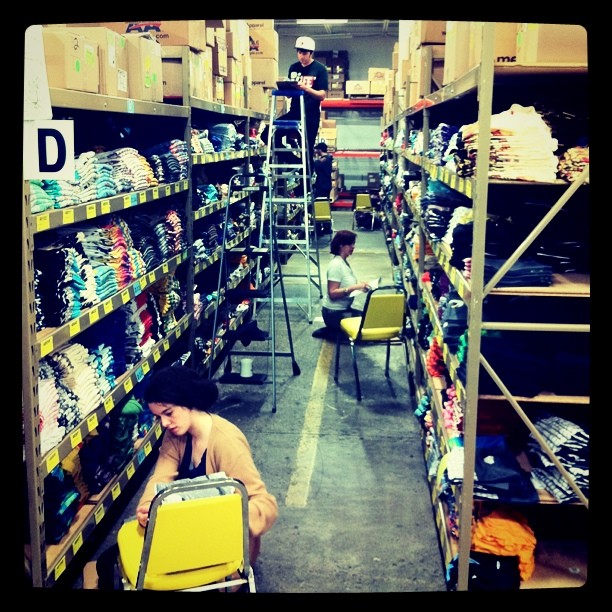 Get started!
Instagram can clearly be a powerful branding tool: as they say, a picture is worth a thousand words. Plus, the potential audience continues to grow fast: the service has added 50 million users since April. Follow some people in your area and give it a try!