Recently the social media site known as Pinterest acknowledged what many of us already knew, Pinterest is a great platform for showcasing your small business. They have made it official and have started offering the option of converting your current page into a small business specific page or, if you prefer, the ability to create a separate page all together. Anyone who calls themselves a small business owner, a blogger or a non-profit company can take advantage of the Pinterest for business model.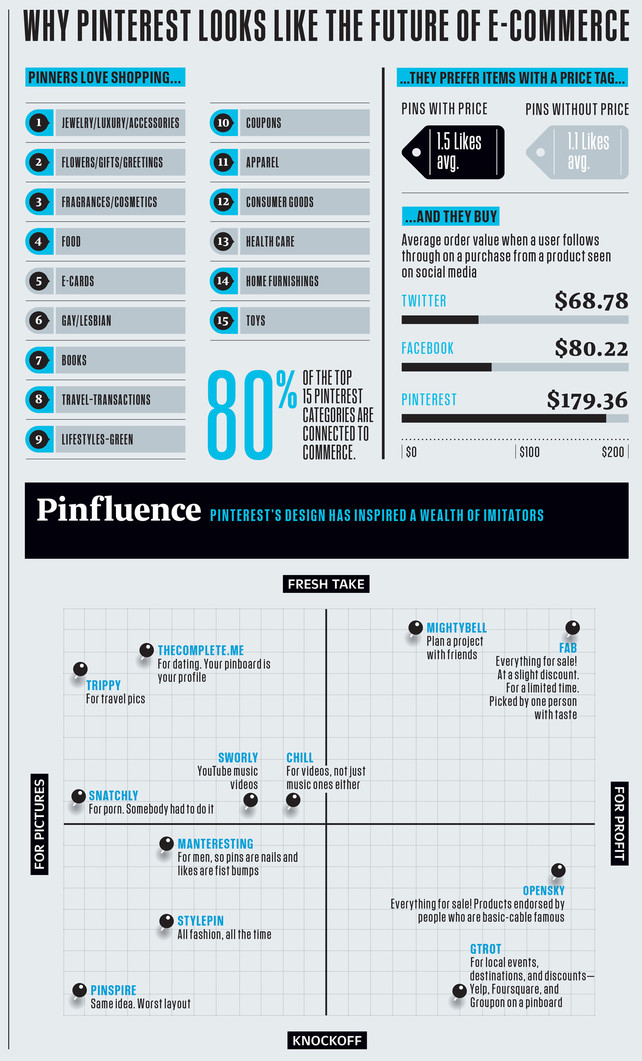 Pinterest offers to help us drive readers to our blogs and assist us in creating a way to showcase our products or services. They also want you to know that they have seen a 145% increase in the number of daily users in the past year. It has been estimated that over 80% of consumers find a Pinterest "pin" to be a trusted source of information.
Now we need to determine how best to use this wide-open opportunity to build our brand and represent our business.
Be A Valuable Source
By using some of your many pins to highlight specific products as well as relevant industry news, or tips and tricks to help find solutions to problems, you will build a following that will check in often. You can use your pins for articles and white papers or infographics that instruct. You can even utilize video by adding a pin of an image that describes the content and then linking it to the video. A good example is the Chobani Yogurt Pinterest page who posts useful recipe pins along with images of their brand.
Be Easy To Find
By using your industry-relevant keywords throughout your boards and pins you will become more easily searchable by your customers. Think about what your clients or potential customers may be looking for and use those search terms in your descriptions. Post images of your products with descriptive keywords in the descriptions as well. An example of keyword optimization on Pinterest is how the search for " The New York Times " (and it's usage in all their pins) has helped them gather over 45,000 followers.
Follow Your Industry's Leaders
Following and being followed is a primary function of Pinterest. When viewing the various pins that have been recently added you first encounter those submissions by the boards that you are following. Send an invitation to those movers and shakers to visit your boards or share your pins. The more followers you have within your industry, the better exposure you will see. Give pinning rights to those who can offer valuable insight. An industry leader who an auto mechanic business might link to could include the Honda Corporation . If your valuable post is seen by their 6,000+ followers, chances are you will gain new followers and possibly, new business.
These are some ways that you can take advantage of the growing Pinterest marketplace and use it's influence to help build your business. Another great reason to get onboard as soon as you can is that for now, it is still free.
Lucid Crew is in the business of using social media to help our clients grow their dreams. If you need some guidance or have any questions about using Pinterest or other social media sites for your business, please feel free to contact us .