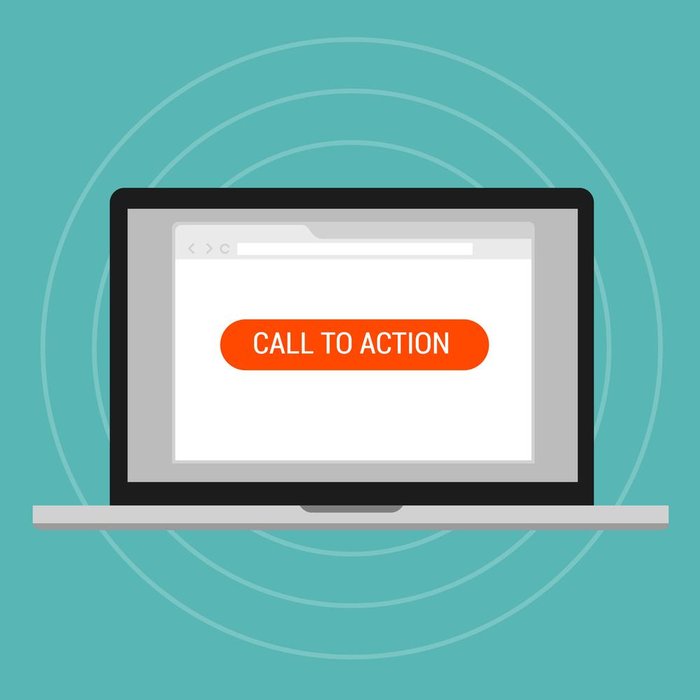 Every website has a goal, something it is trying to accomplish. The call to action buttons is the main tool in steering the website viewer towards that goal. Whether you are selling a service or a product, attempting to have a survey filled out, or just trying to get your opinion out to others, the call to action button can be a determining factor when it comes to your success.
Here are five tips for a productive call to action button:
You want the text and content of your button to reach out and grab the reader's attention. Try to use more active words than the typical "submit" or "enter here." Use words and content that goes hand and hand with your overall goal.
A common factor of the call to action button that isn't given adequate consideration is the button's color. Web developers tend to agree that they receive the best results with either an orange or green button. While this is a helpful tip, you want to make sure you take into consideration the individual design of your page. By using colors that contrast, your button will stand out and grab more attention. Make sure that after you have made your selection, you take the time to test and preview the outcome before having your page published.
While you do not want the text on your button to appear intimidating or obnoxious, make sure it is large enough that it is going to stand out and be noticed. While your call to action button is the most significant part of your page, it is not the only content. Make sure people realize where and what the button is without taking away from the flare of the rest of the page.
Do not overdue or repeat the text concerning the button. Use words and content that get your point across, without making the read boring by giving the same information over and over again. Try to keep the text limited between 2-5 words.
Once you have chosen the words you are going to use, make sure they used in a 1st person approach. Make sure the reader knows that they are the ones benefiting from clicking on the button.
For some good examples on what you want to accomplish check out websites such as Netflix , Evernote , OfficeVibe ,Prezi , and Full Bundle .