Best Optometry Website Design Inspirations
When you want to give your patients a clear look at your services, you want an optimized optometric website, that features high levels of functionality, easy-to-follow navigation, and clean designs.
The pop of gold is a welcome change from the typical blues and greens, and contrasts nicely with the homepage image. The top navigation menu is clear and understandable, and the online scheduling program is a benefit for all customers.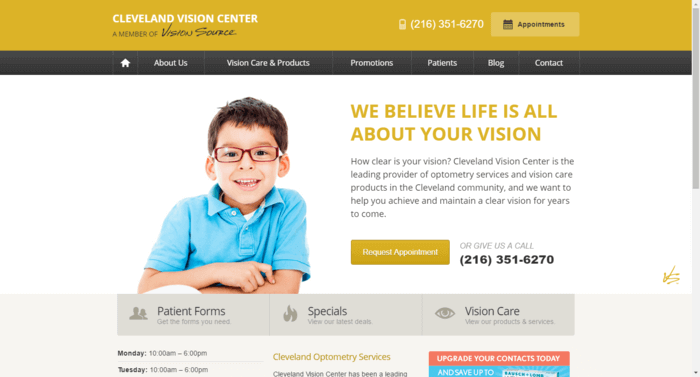 The Cincinnati-based office is located in a beautiful old building and features vintage interior design, which they carried over to the Web site. The colors, classic photos, and patterned background stand out from many other designs, and the typeface has an old-school feel with a modern twist.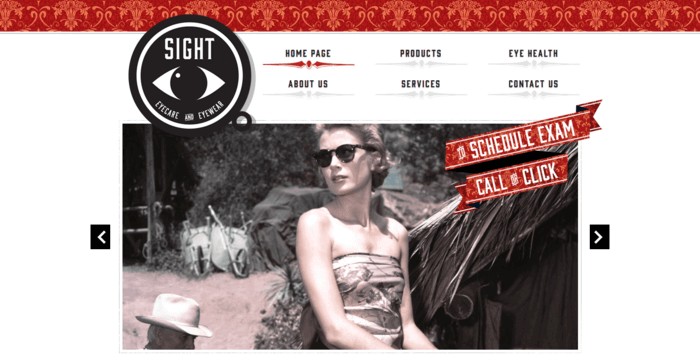 Located in Syracuse, New York Optometric Web site makes use of the newer one-page design trend, where the top links scroll to the indicated section. They are clear and to-the-point in their navigation choices, making it easy to find the information you're looking for, and the color and layout bring a hip feel to the experience.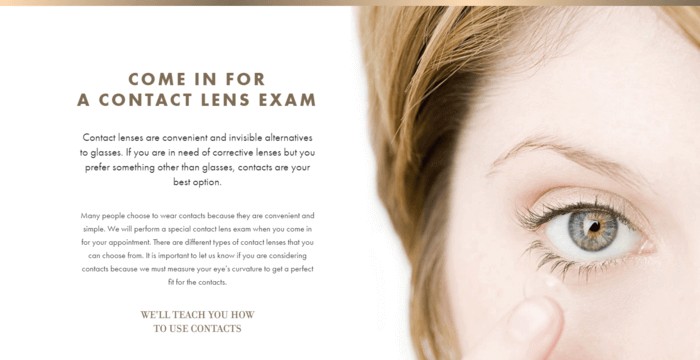 The Perth, Austraila, has a bright Web site that meets the needs of any visitors. Their home page image shows that they work with patients of any age, and the click of a button quickly changes the information and image for referrers. It's extremely easy to use, and clearly and concisely spells out all of the pertinent details.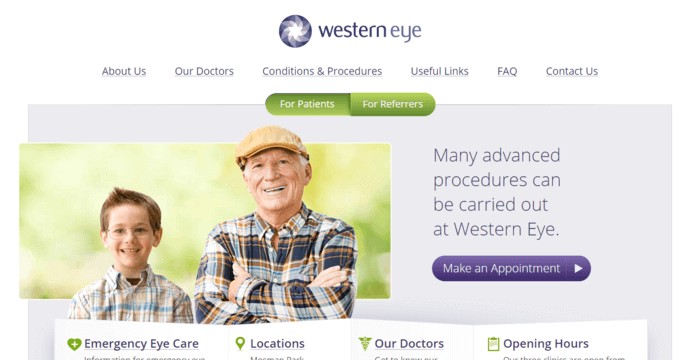 Our favorite thing about their Web site is their clear commitment to showing customers how much they appreciate them. Their home page promises "big city expertise" with "small town service" and they reinforce that with the home page blurb.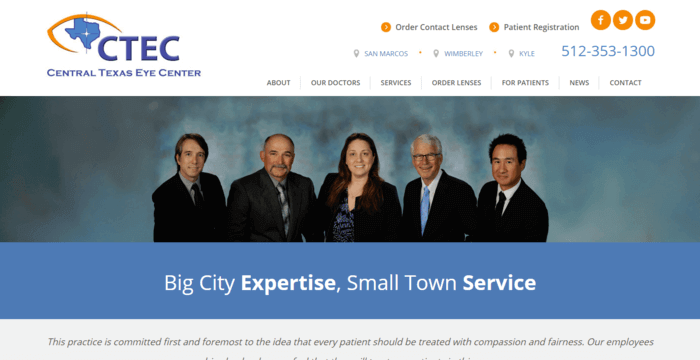 Their Web page is very user-friendly, with a black and gold color theme that pulls from the storefront and design photos showcased on their front-page slider.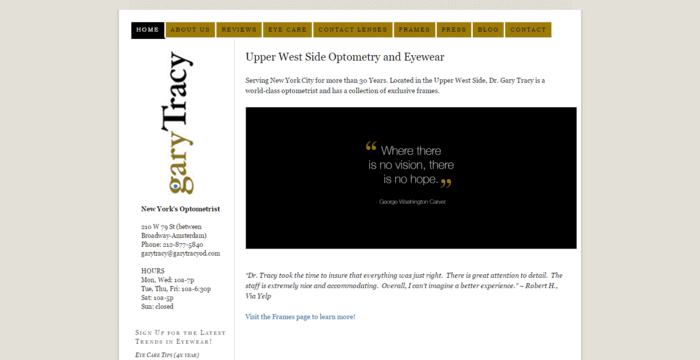 The California Eye Specialists front page is clean and easy-to-read, with beautiful images and the basic information patients want. The comprehensive menu contains more in-depth details about their services.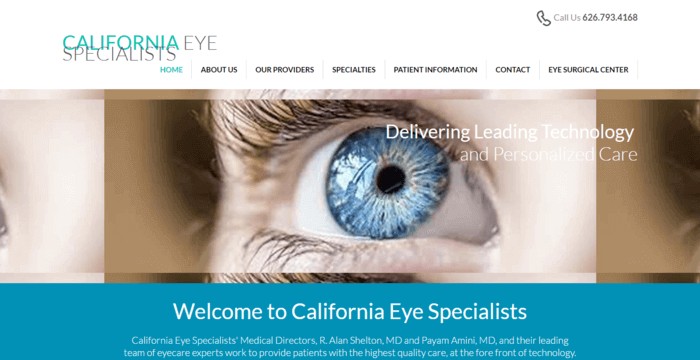 They do content marketing right on their blog, offering a free family eye care download above the fold, an up-to-date blog, and an introduction to their doctors. Their online appointment scheduling link is prominently at the top of the page.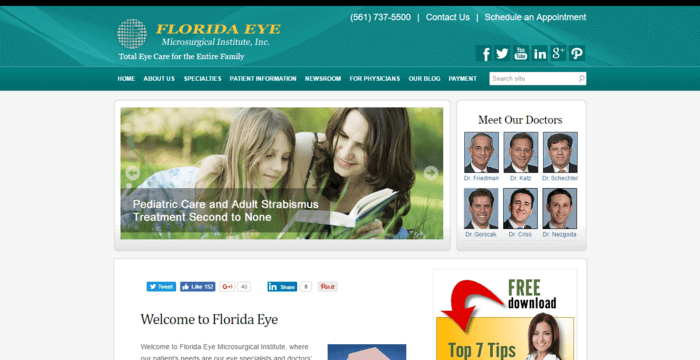 The rich cocoa-colored background with the pops of color in the front page image of their staff is welcoming, and their menu choices are just as inviting, showcasing the company's services, products and staff.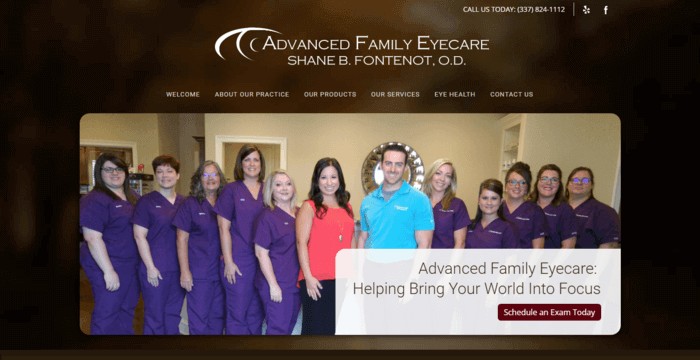 Blues, greens, and grey accents make for a softer look than traditional black on this Utah company's Web site. They offer relevant images with their menu choices, and a patient portal, which is accessible at the top of the page, is convenient for their customers.