Warm, authentic maple syrup boasts a tradition dating back decades. Images of wood clad buildings and tree tapping may not reconcile with the sleek, modern world of the Internet. Yet, several maple syrup producers successfully create sweet web designs.
The family feel of this website the moment it loads draws visitors to the heart of maple syrup production. A contemporary twist on colors and design keep it fresh. Blogs, social media links, product purchase and their story keep fans returning to this Vermont-based company's site.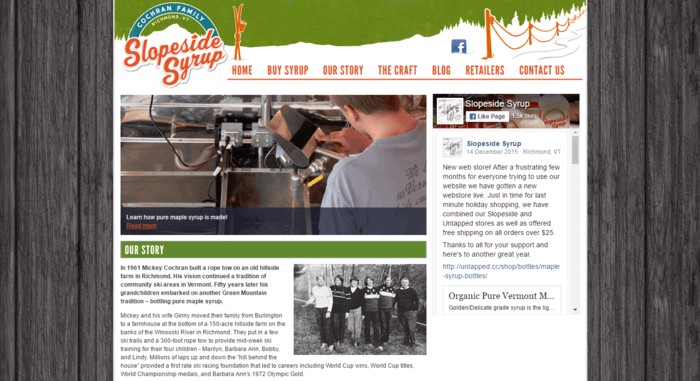 Warm colors of fall draw visitors to memories of pancakes on crisp mornings via this website. A classic, elegant feel with professional photographs leads quickly to shopping, visiting and plenty of information on mapleology, nutrition, production processes and understanding maple grades.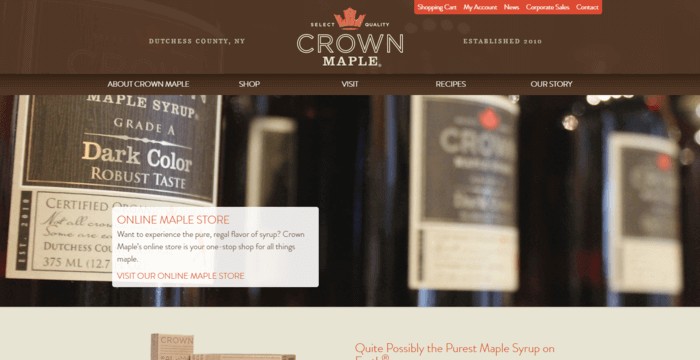 The white space and blue accents of this company's site hint of the wintry season when pancakes drizzled with authentic maple syrup taste best. Hailing from Maine, this award-winning product is easily found via plentiful tabs and a link to recipes for those times of year when pancakes may not be a mainstay.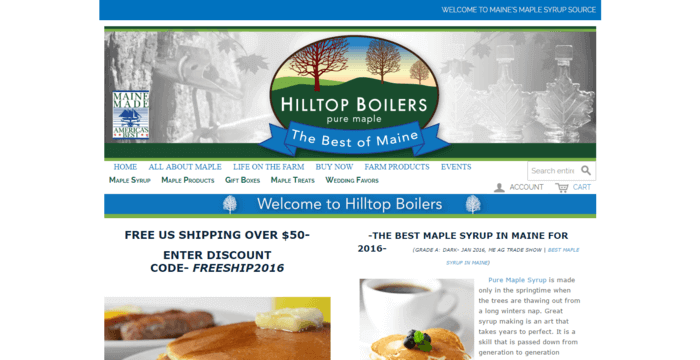 This Vermont company keeps it straightforward and attractive. Warm-colored tabs to locate products and a social media link offer visitors just what they need. And, an old type font lends to the sense of tradition.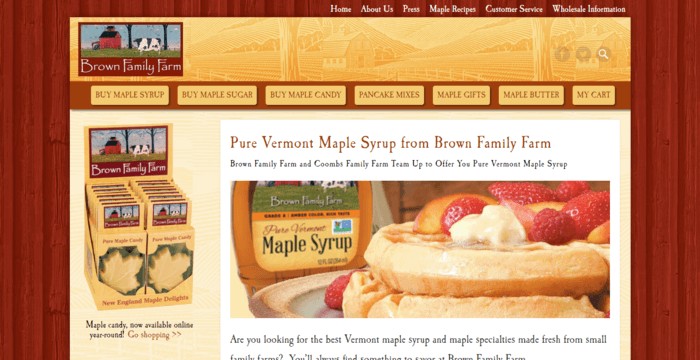 It is no surprise that the simple living of Vermont syrup production brings this clean, clear website. The home page offers all the links needed to find discounts, specials, products and store information, plus contact information is displayed right at the top with no clicking required.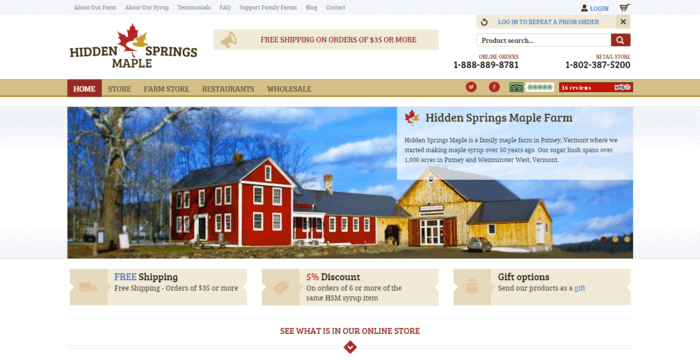 Farm fresh colors give a nod to growing and harvesting products on the website of this New York-based company. While maple syrup falls among their offerings, easy to navigate drop down menus allow visitors to locate exactly what they need.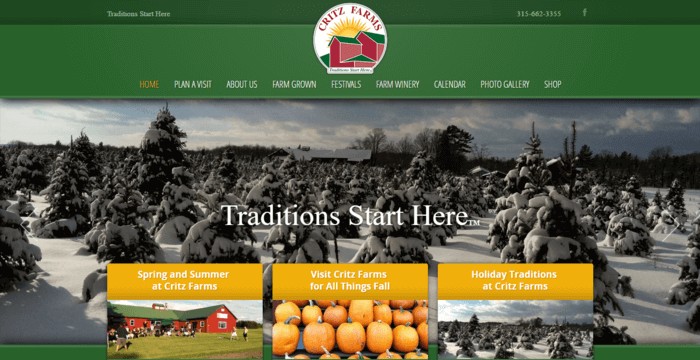 From the heart of Geauga County, Ohio, this maple syrup producer connects website visitors to featured and seasonal items up front, plus social media links and an opportunity to join the mailing list. Simple tabs offer all the information you need on this trusted family business, including shopping, news and events, recipes, and photos.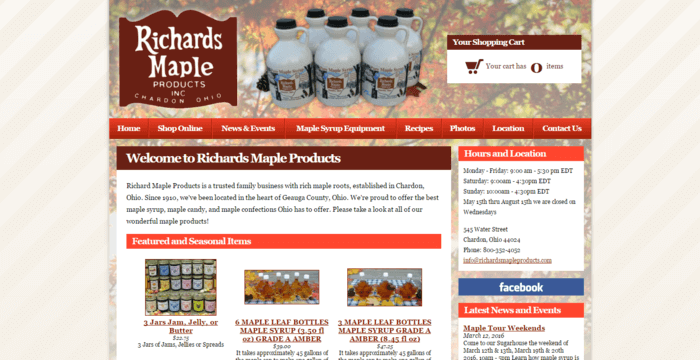 Rich maple colors and photographs of the Ohio-based owner and operations personally draw visitors into this website for award-winning maple syrup. The site offers easy to navigate buttons to each of its products, plus recipes to inspire in the kitchen.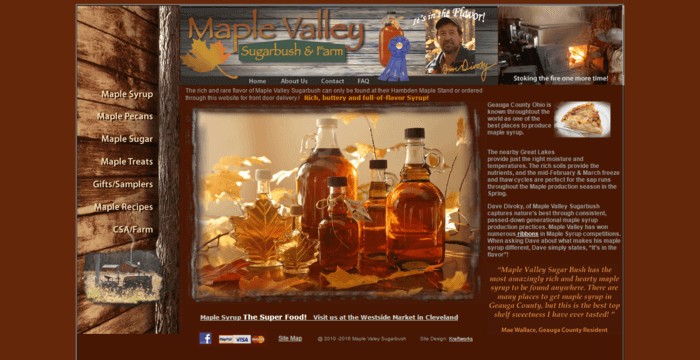 The clean, fresh layout of this Ohio-based maple syrup producer brings a contemporary look to an age-old tradition Simple drop down tabs at the top of the page offer easy navigation to products, recipes, articles and more.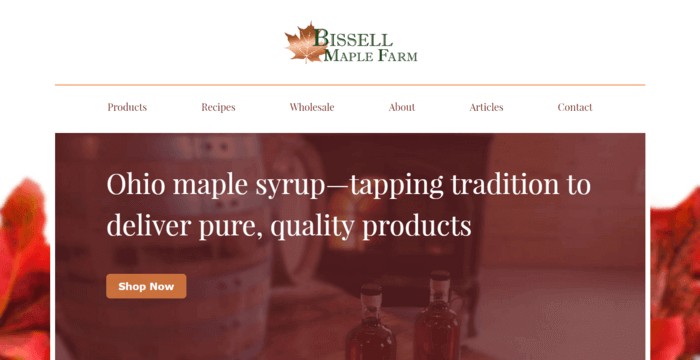 "An Old Tradition, In a New Way" is their motto and the simple website of this Canadian company lives up to this claim. Easy to navigate tabs along the top and Tweets down the right side of the page offset the "just right" amount of information on this home page which pleasantly mixes color and image.