Best Chiropractic Web Design Inspiration
Chiropractic care websites have very specific needs. The site needs to communicate the location of the chiropractor, what services are provided and the authority of the doctor at the business. A site that is too busy, doesn't communicate its purpose or leaves out vital information is not going to work. These top Chiropractic web designs are some of the best in the industry.
This site has a graphic of a human skeleton as well as a photo of the doctor himself. By showing these items prominently anyone who arrives at the site knows what it is about – there is no digging for information. The site also asks questions for the visitor in an attempt to educate them, rather than going for a hard sell. This will help a visitor feel empowered to make the 'right' decision for their health care.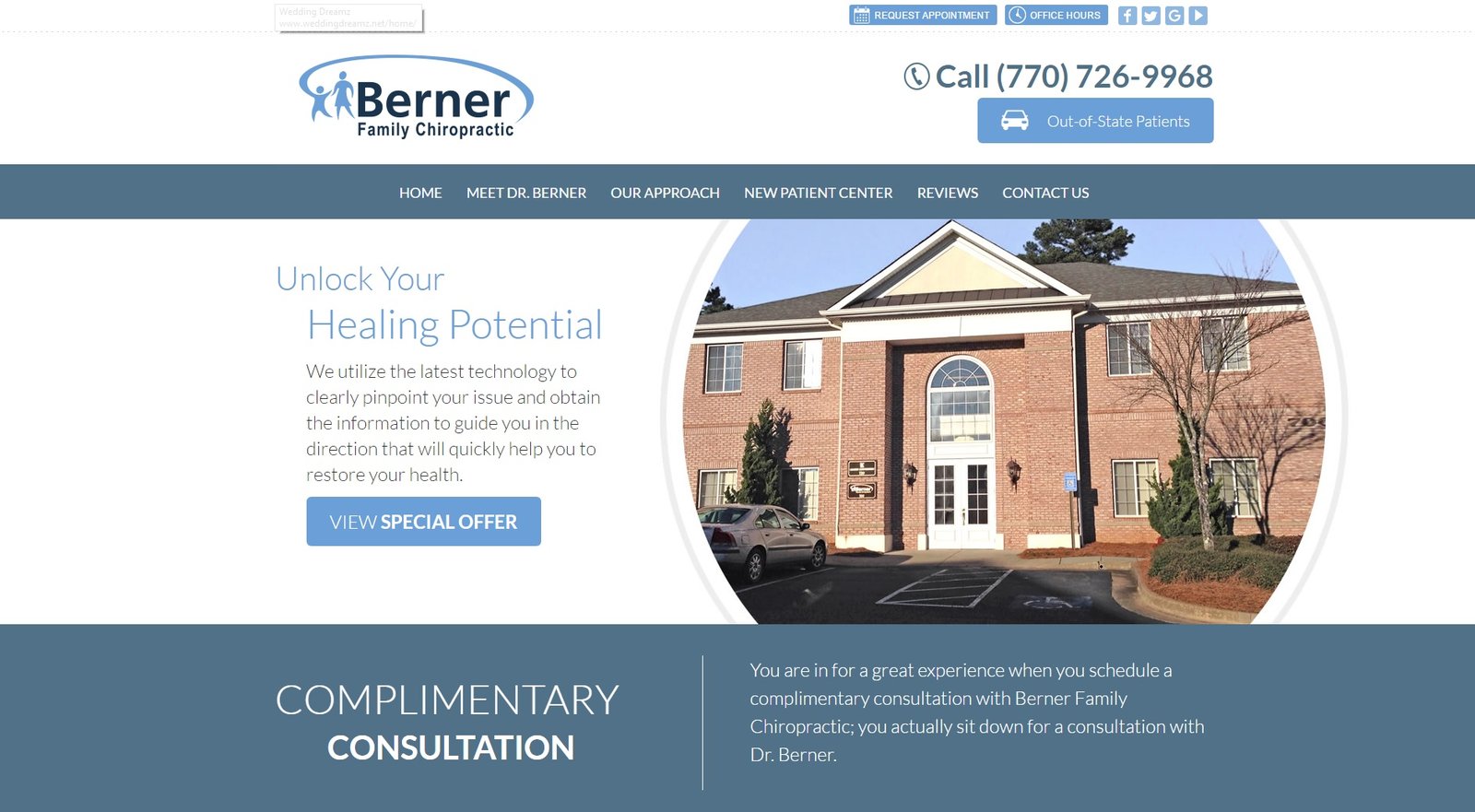 This site again shows immediately that it is a health site. The use of a lot of white space makes the text easy to read. The links draw the reader deeper into the site to get more information, thus engaging them to get involved. The use of photos, rather than just text catches the eye of the reader and provides easy to understand categories. The phone number is listed several times throughout the first page, ensuring that information is at the readers fingertips, without having to scroll up or down to find it. This encourages people to call at that moment, rather than delaying and possibly not making the call.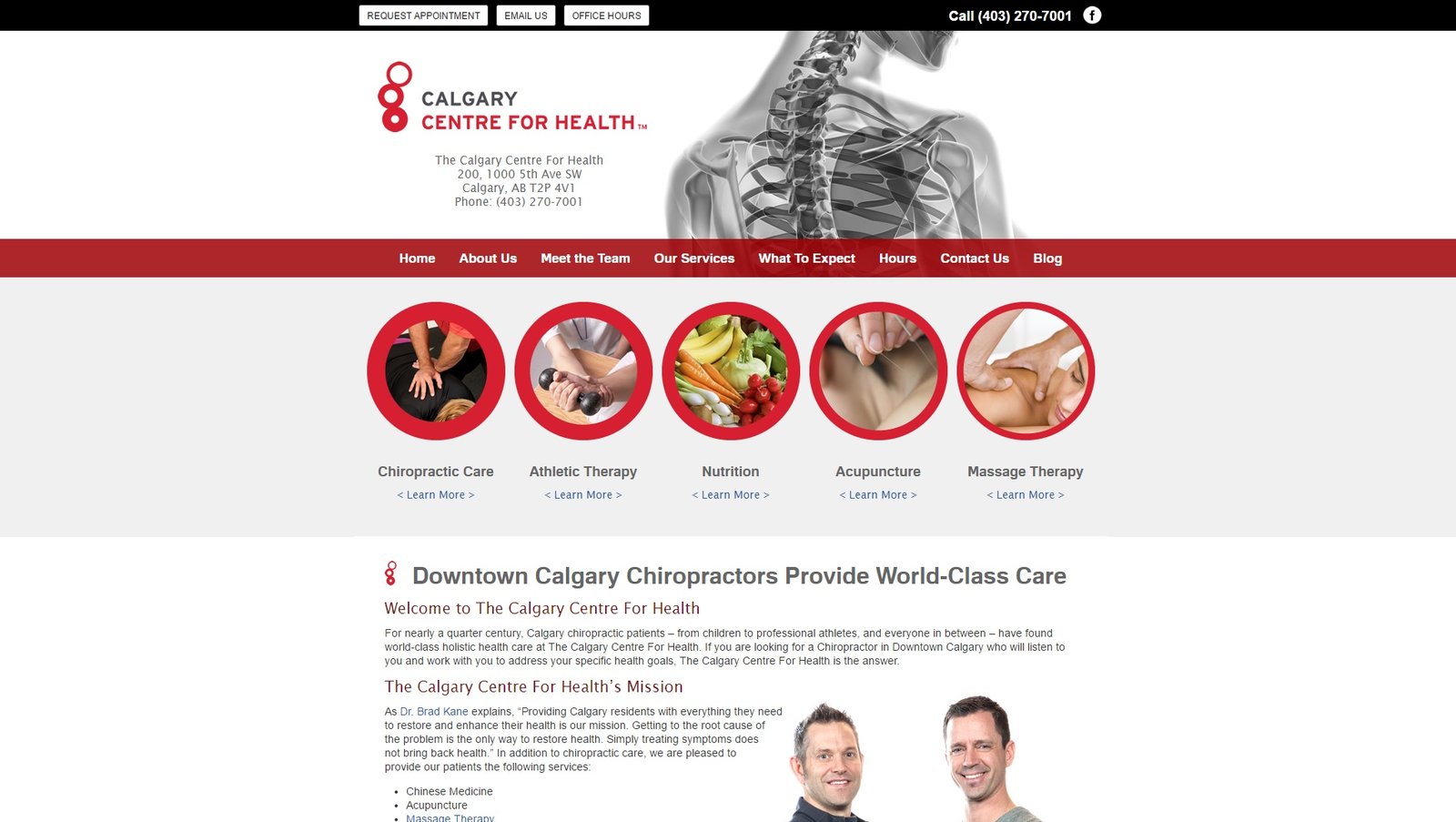 This is another site that quickly establishes what it is for. This site also makes use of star power, by advertising a famous client it immediately increases the authority of the doctor. This site also takes the time to address myths and concerns about chiropractic care that may prevent people from making an appointment. The site also has an email capture item to enable the business to stay in contact with visitors. This means that even if someone doesn't make an appointment from the first visit, the may do so at a later time, after they have come to know and trust the clinic.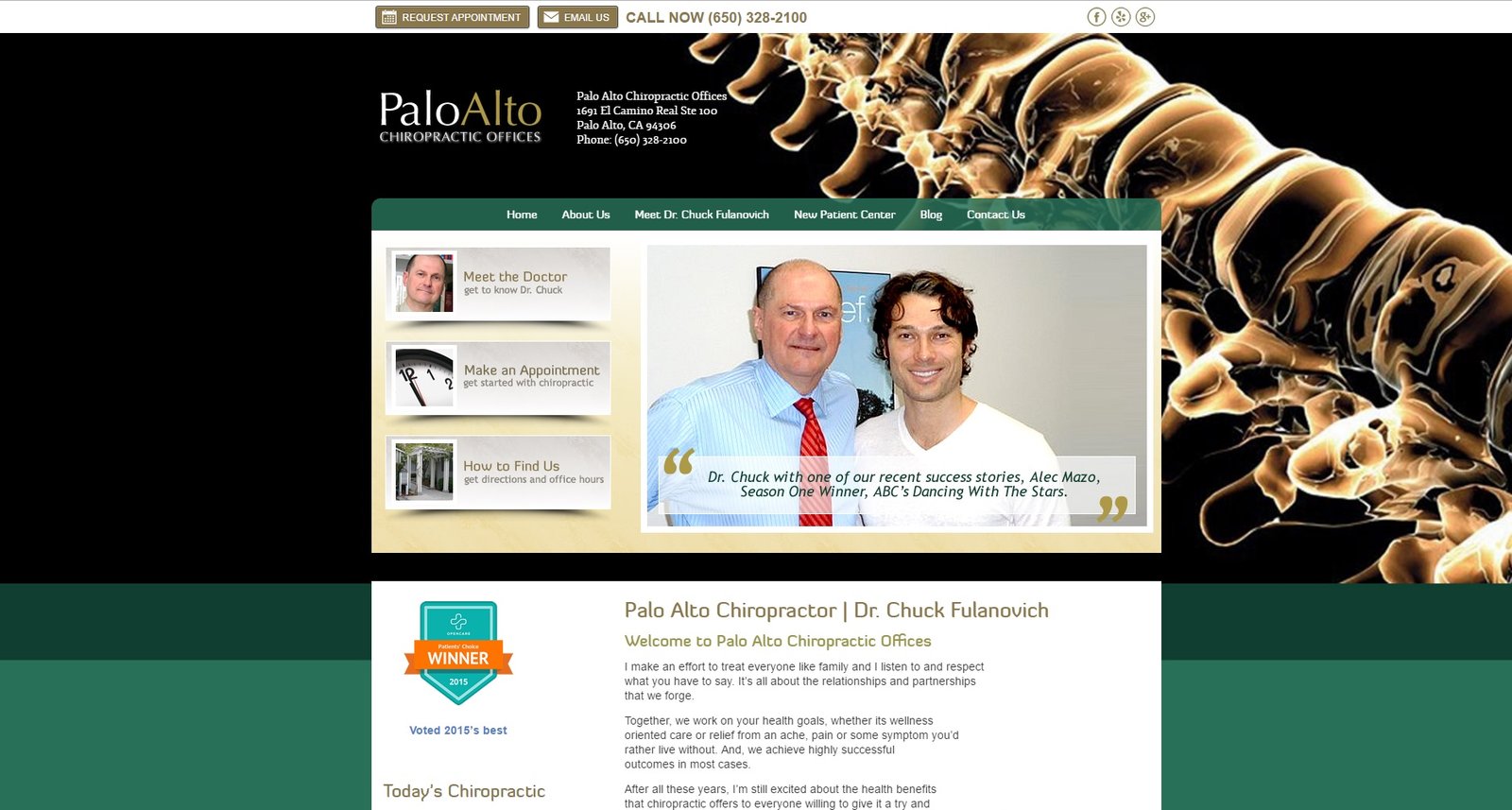 Many chiropractors specialize in specific types of injuries. This site is an excellent example of a sports therapy specialist. Information is provided in text as well as photos, to engage a wider variety of visitors. There is an email capture option presented in several locations and testimonials are presented 'above the fold' where visitors will see them immediately. Establishing trust is vital for chiropractors so testimonials and a proven history of treatment is vital to bringing in new business. The site also sits in the top 5 in the area when searched on Google. The importance of SEO in driving business cannot be overlooked. A website that is not at least on the first page when searched is not a site that will drive business, no matter what it looks like or how well it is built.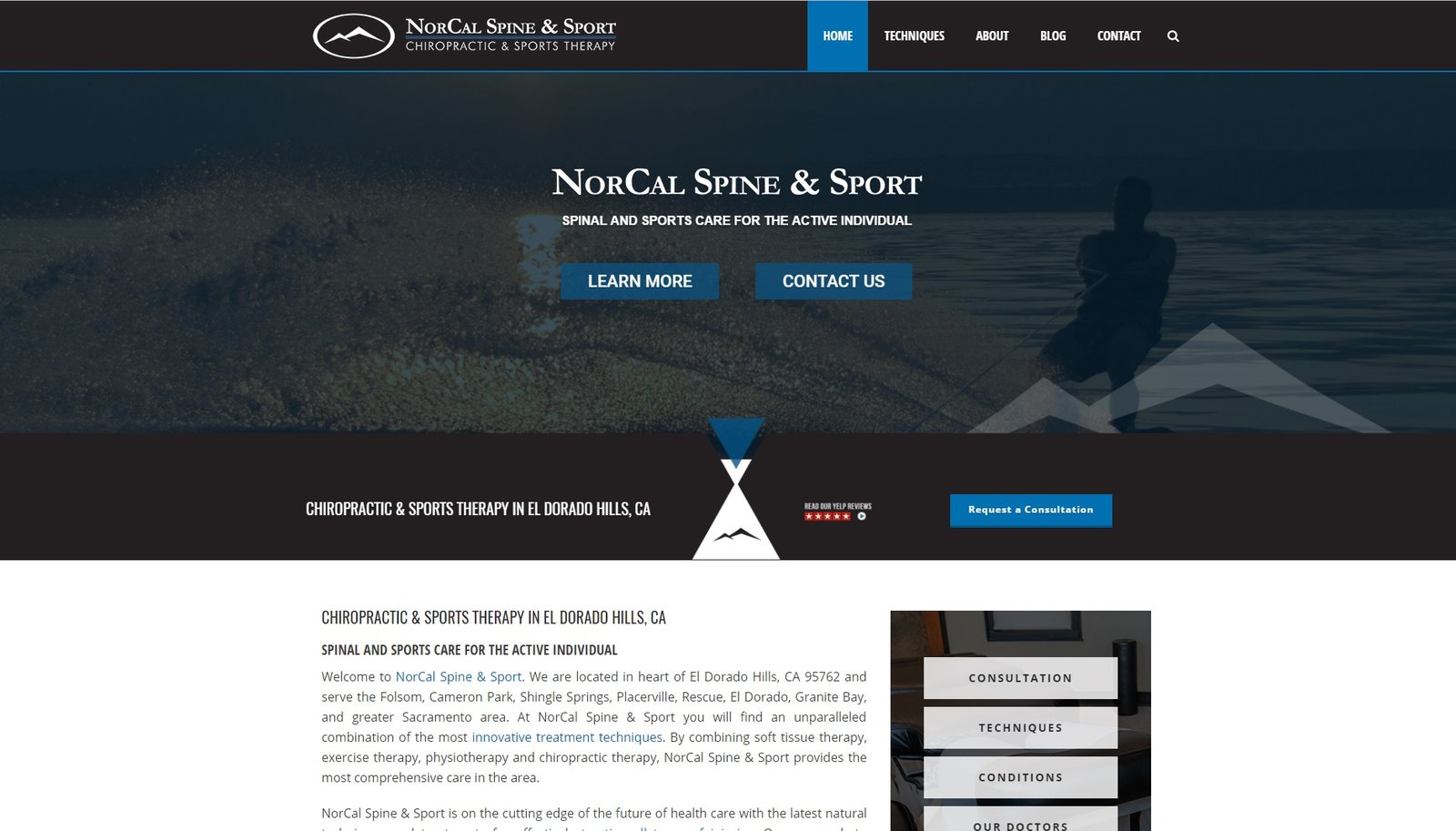 This is another site with soothing colors, but it also has very easy to read text. The size and style of phone is easy to read. The site also provides information in both text and video formats, to reach a wider audience. The information on the doctor is interesting and provides a personal view that allows visitors to connect on a personal level as well as a professional one. The photos are professional with text that can be read quickly, before the next photo appears. Not everyone reads at the same pace and people may be put off if they can't read everything before the photo changes.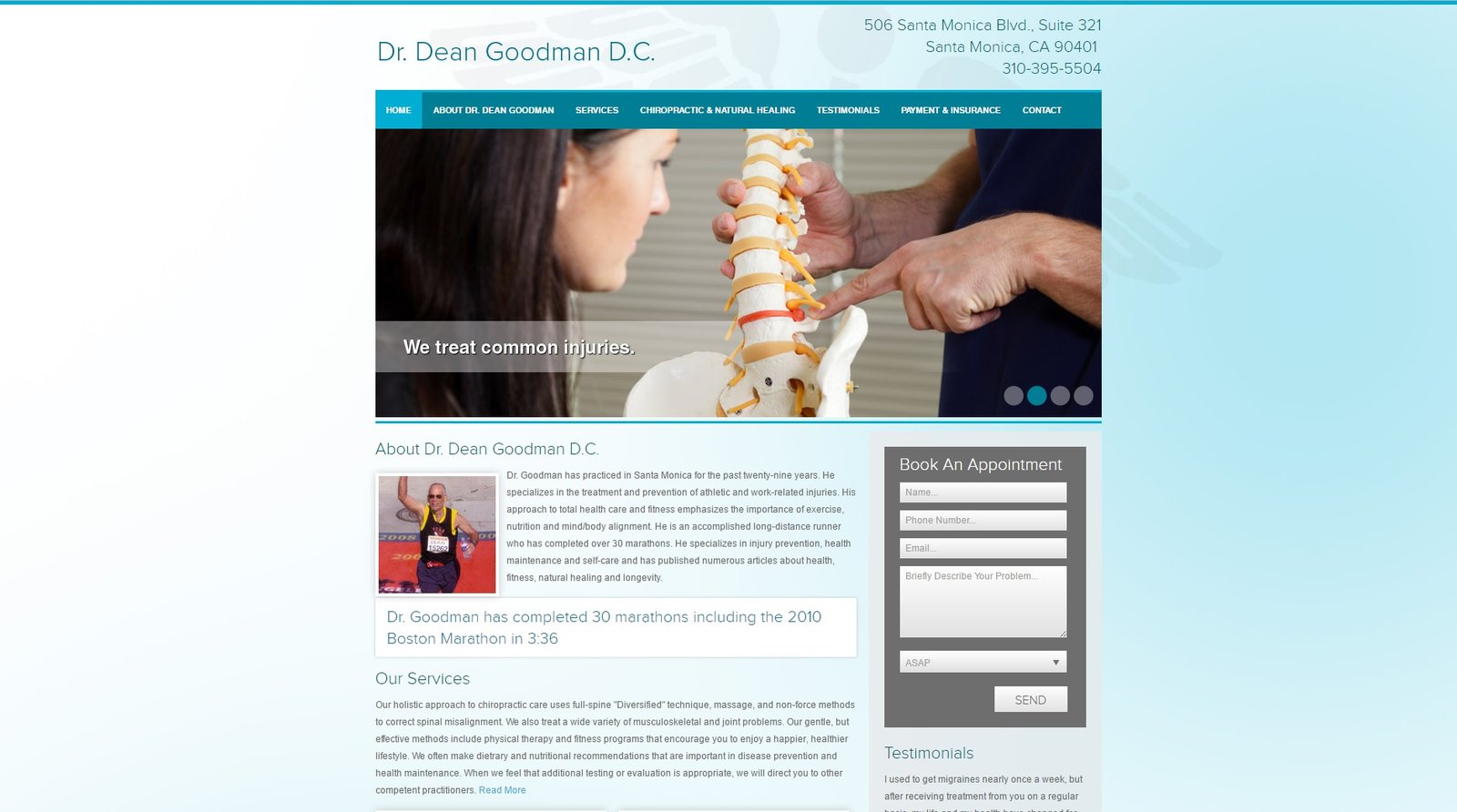 This site is an excellent example of using other websites to drive business. The prominent display of links to Yelp and Google for the purpose of posting reviews will get satisfies customers to post reviews that provide information to the public outside of the website. These are links that will show up repeatedly at the top of the search engine, even if the business website doesn't.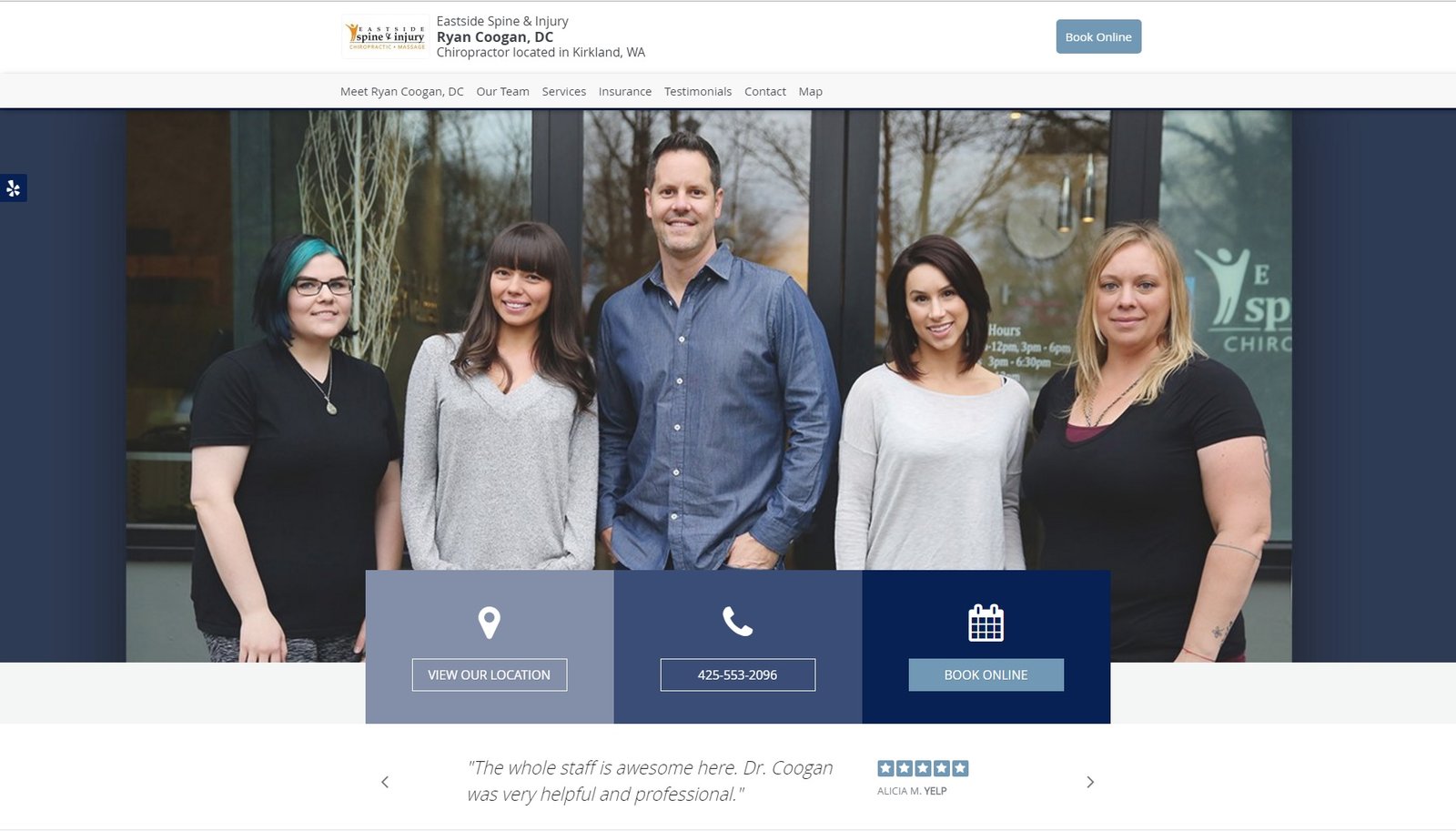 This site uses a video to help visitors understand what to expect and to get comfortable with the clinic. Not every visitor likes to read information, in fact the popularity of You Tube demonstrates that many people prefer to see and hear information. Providing this option increases the number of people who will get the desired information, and therefore increases the number of people who will call for an appointment.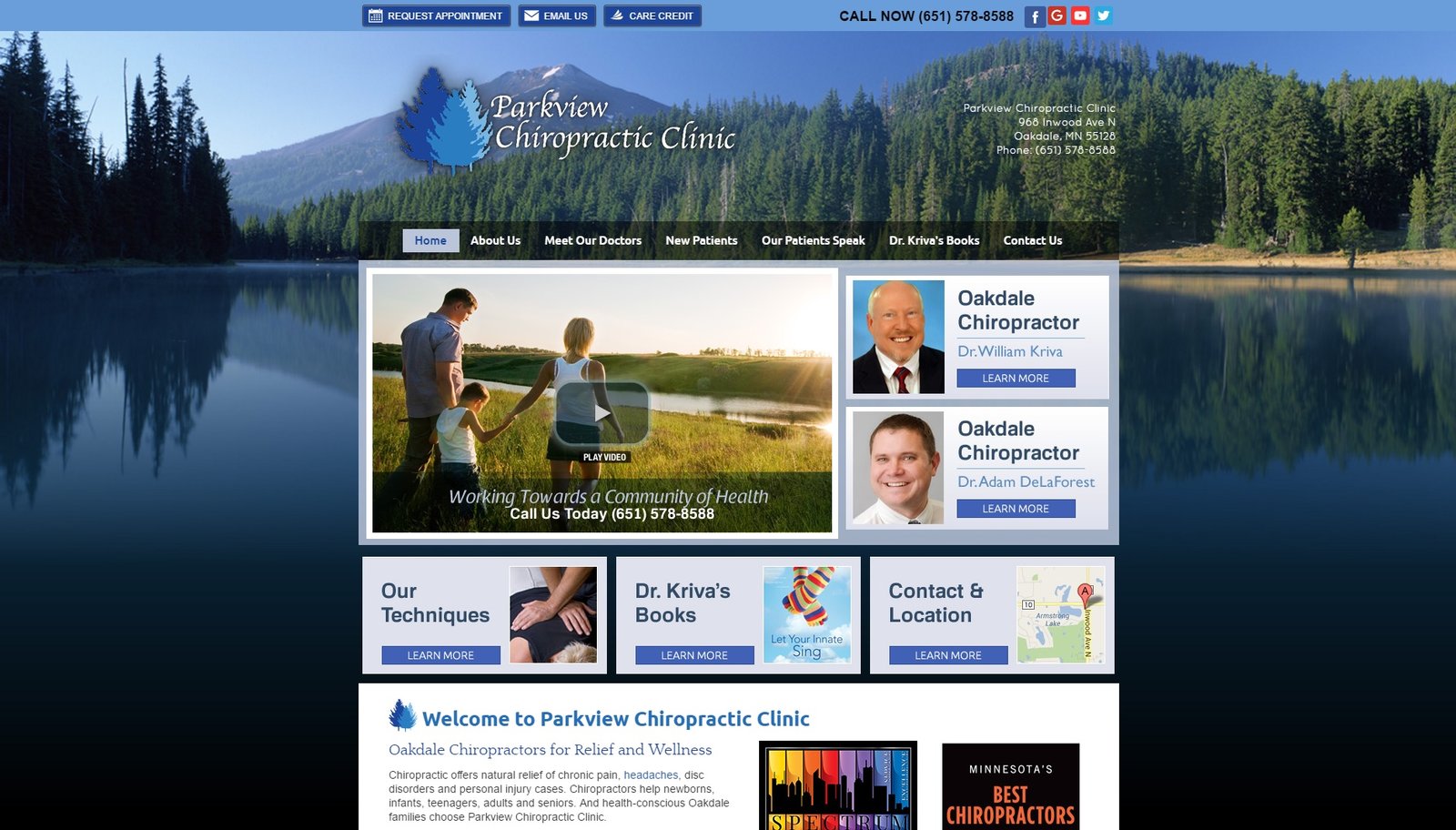 This website answers the important questions immediately. Using maps to show location, telling the visitor when they are open and how to contact the office. These are often the questions a visitor is looking for first before they search further about the clinic and its doctors.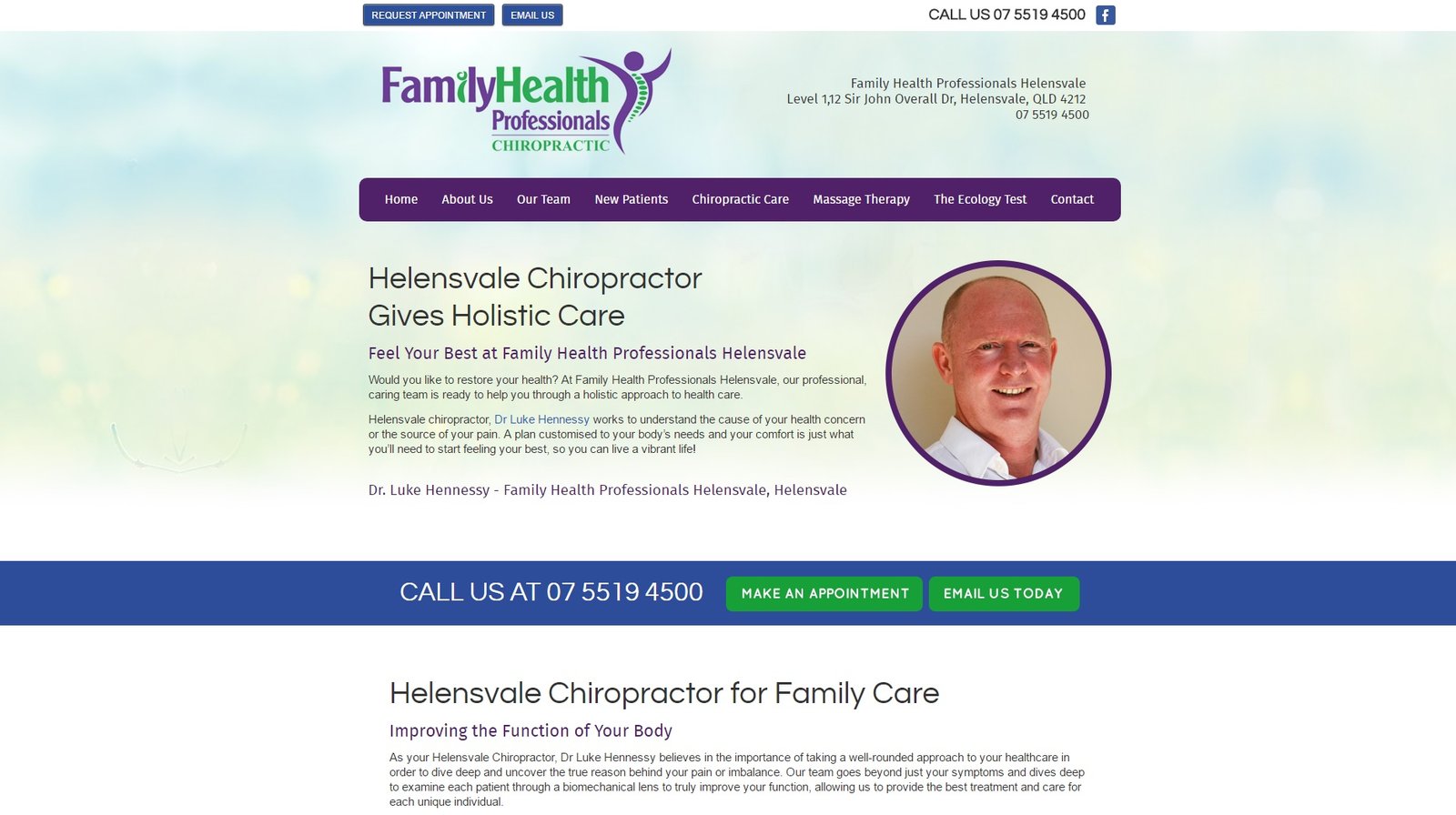 The blog posts are written in such a way that they are easy to scan, as this is what most people will do. They also use a variety of techniques to allow a reader to gather information quickly. The reader still gets the most important information, without having to read every word. The website is active, as shown by frequent new information. This is an excellent way to get to the top of page 1 in Google. The site also allows comments and provides social media sharing at the end of every post. This is a great way to get more exposure.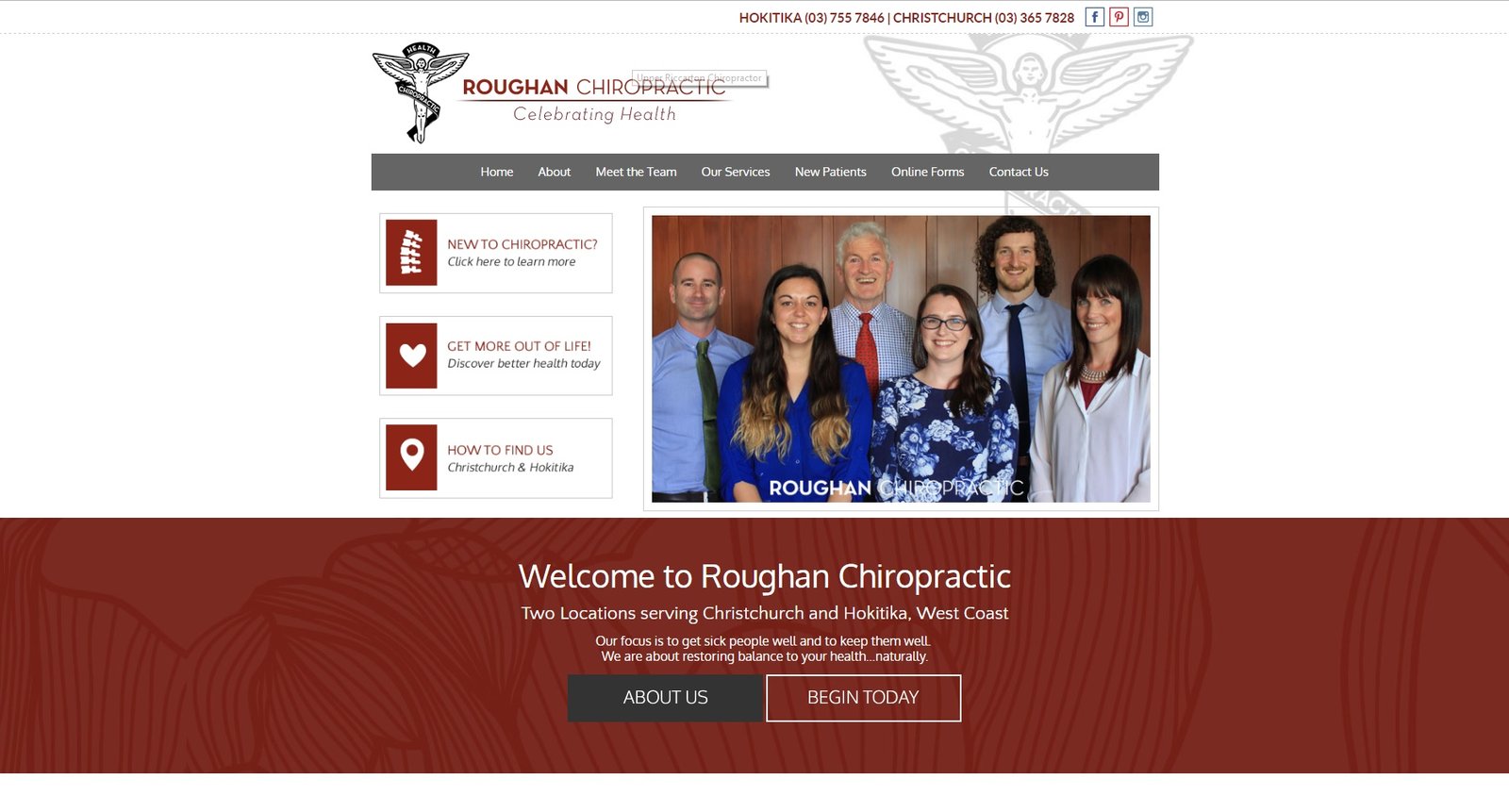 This site makes excellent use of the call to action process. This means they repeatedly ask visitors to click on something or do something to get more information. They vary the request between 'contact us', 'start now' and 'click her'e' so it doesn't feel like sales. Studies have shown that by asking for and getting action a website visitor is far more likely to continue through to make a purchase. In this case of course that means to call for an appointment.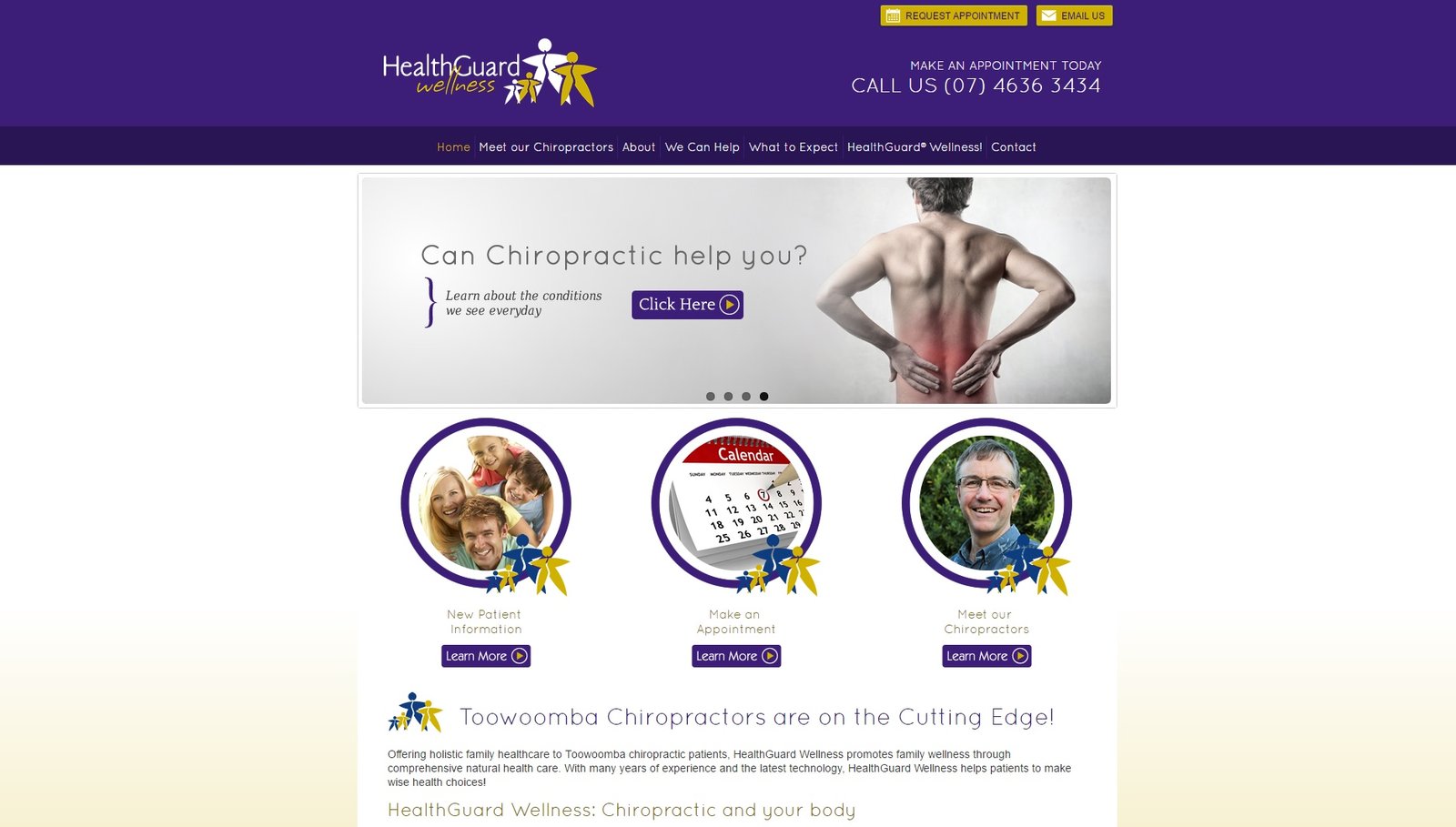 These are 10 of the best chiropractic websites today, but the internet is constantly changing. Any small business needs to keep up with the latest trends to ensure their website brings in business. For more information on building a profession website for your business contact us .