When judging band or musician websites, it can be tough to separate feelings about the music versus design and functionality of the site. So, if you're repulsed by a certain type of music on this list, you can be thankful that none of these sites plays music upon landing.
This list of the top 10 band/musician web designs looks at how interactive the site is in drawing people in and keeping them there, if the information is readily available for those not wanting to hang around awhile, and if the site has a clean, crisp look void of clutter that's easy to navigate.
This site gets the job done with good photography and a pleasing layout that is simple to explore.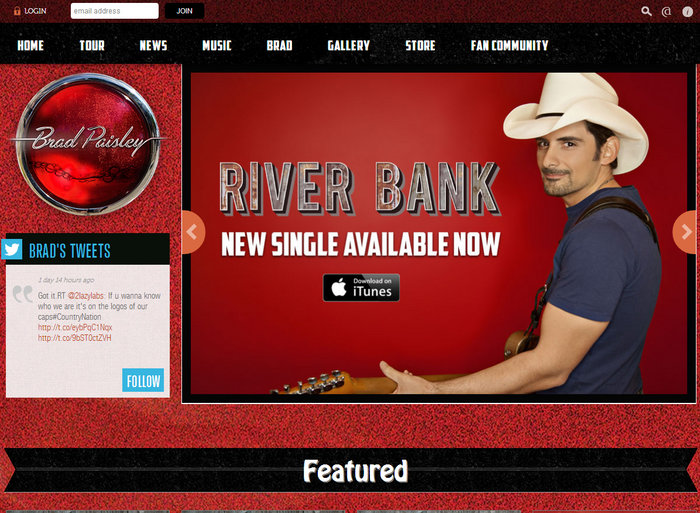 Most people are annoyed by landing pages that waste time and generally don't serve a purpose. So when "No Reason" pops up after you click on the double-cross thingy, there's a bit of relief and a notion of honesty. If you can get past that annoyance, then the site delivers all the info you need while conveying the artist's style.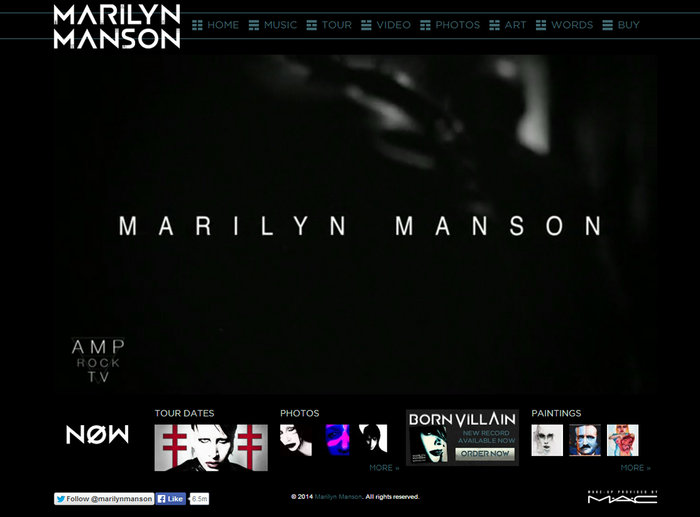 Rather than a useless landing page, this site delivers a striking image combined with all the pertinent information below.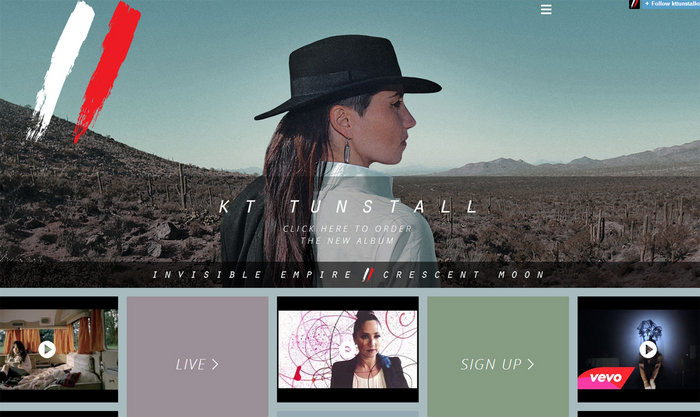 This site conveys grandeur while being flipped off. The huge images rotate and the information is readily available.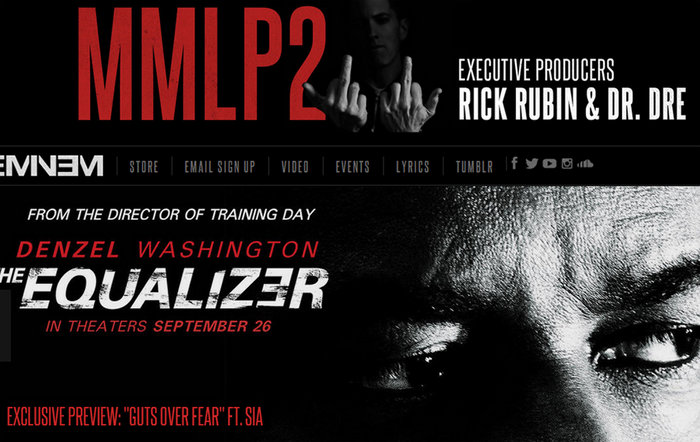 Bowie's site is like a work of art by Mondrian.
Images that make you stop for a minute and wonder can be a good way to entice people. Hover over the different page options in the upper right corner and the screen changes color in a strangely mesmerizing, meditative way.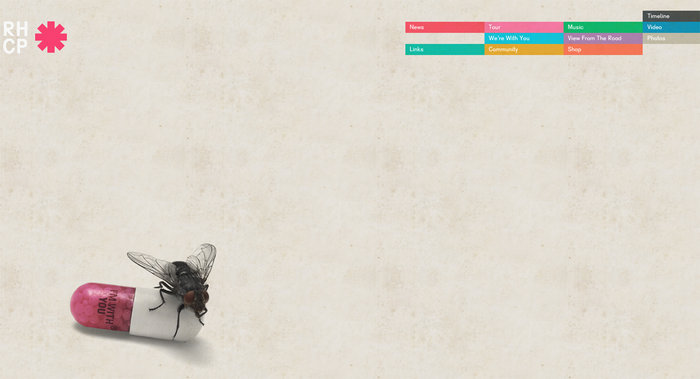 You can mellow out to the music and stare at the moving background screen for a long, long time.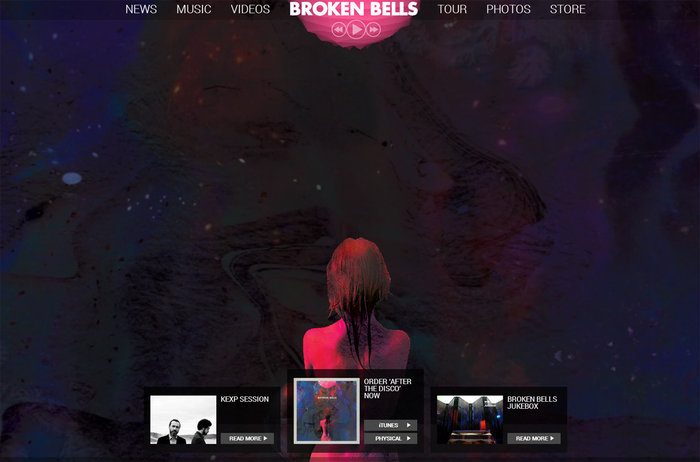 This site ranks high because of its simplicity of design combined with the novelty of old minivans (and one digger). It is visually pleasing and peacefully uncomplicated.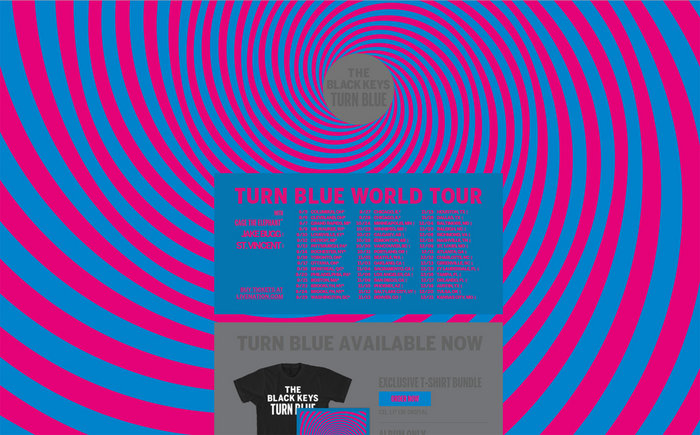 Hover your mouse around and create your own tripped out artwork. No time for that? All the relevant info is easily clickable. But if you need a brain break, this site will keep you entertained for awhile. Or leave it running and come back later to see how your artwork has progressed.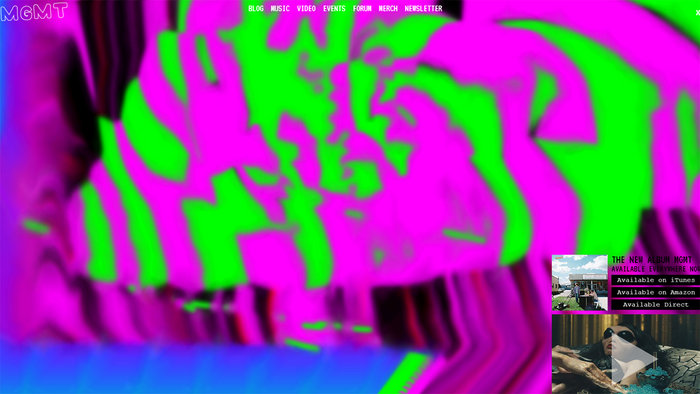 Because dressing band members like paper dolls is fun.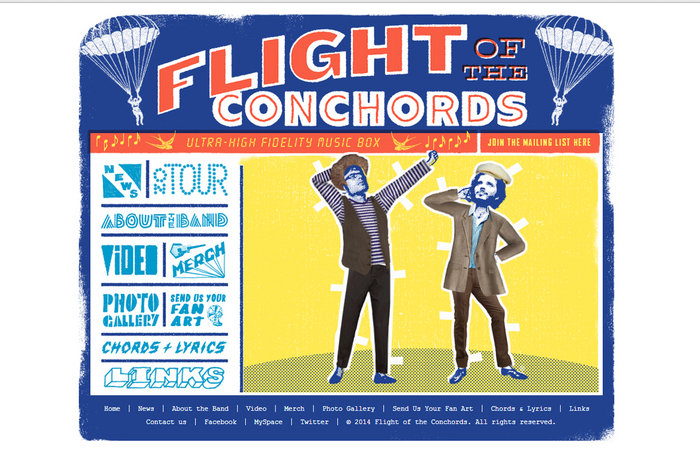 Need an interactive, easily navigable, well-designed and informative website?
Contact us .