Curious about our picks for the top 10 web designs in the entertainment industry? The best sites on the web for television, radio, magazines, and blogging all feature easily-accessed content, plenty of opportunities for fans to engage with media personalities, and constantly-updated material. Here are our top ten:
This first choice might not be as well known as the rest of the list, but give Brainpickings a chance: blogger Maria Popova posts daily on quirky and interesting aspects of literature, entertainment, and general culture. She has a loyal following and her bright yellow website beckons more newcomers in every day.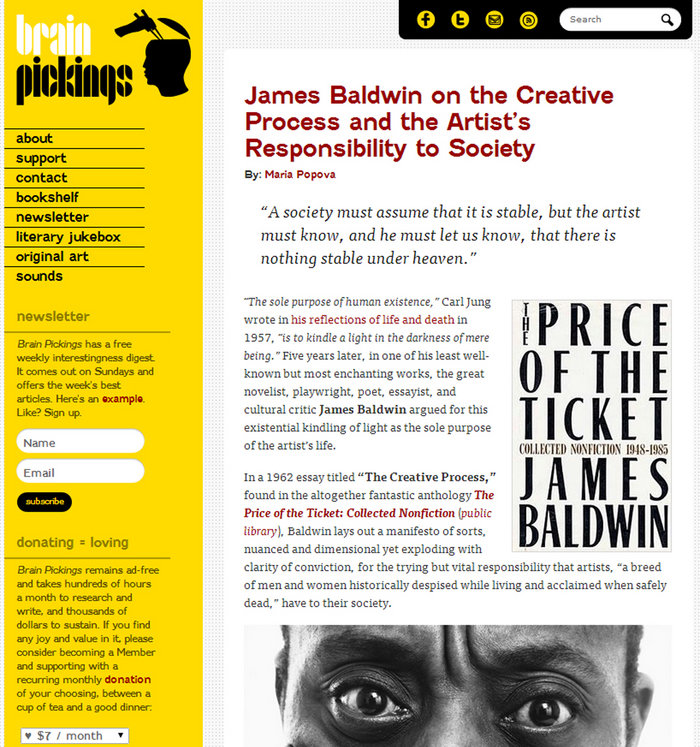 This millennial staple injects into Facebook and Twitter feeds with its interesting travel diaries and provocative – perhaps too provocative – headlines. Still, its homepage is a medley of engaging articles and its videos are the perfect procrastination tools.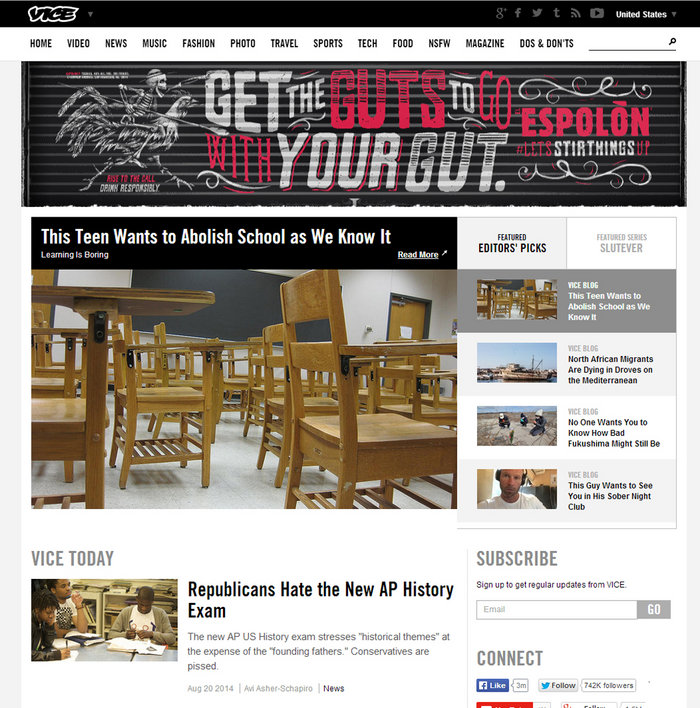 The homepage of The Atlantic is full of content. Visitors can interact with a toolbar that leads to specific sections of the magazine, a "most popular" tab, video, blogs, and much more. This draws in readers and allows them the freedom to find and pursue topics of interest. It doesn't hurt that this literary institution, more than 150 years old, has some of the best writing on the web.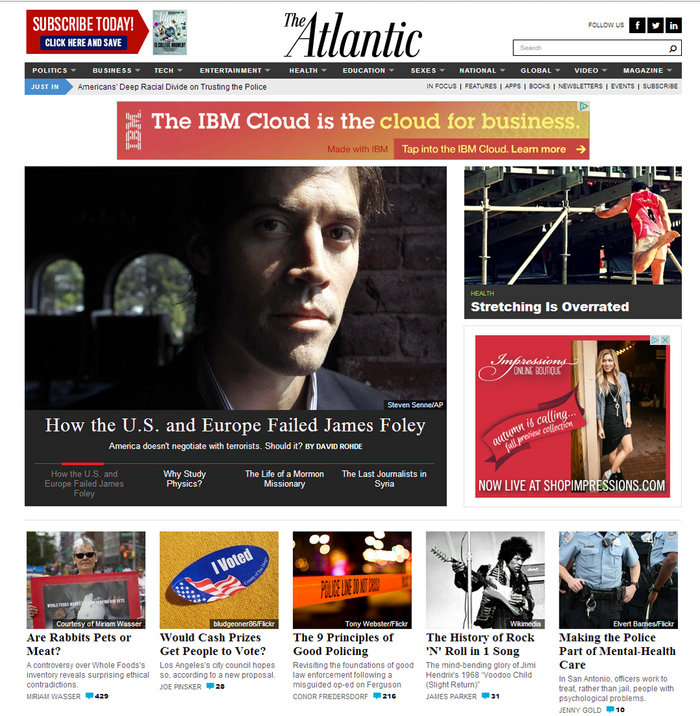 This Big Apple classic keeps visitors engaged over five distinct channels, each a specialty blog with a different focus: "Latest News," "Daily Intelligencer," "The Vulture," "The Cut," and "Grub Street." Combined, these disparate sources make up a clean, easy-to-read homepage that makes one feel like an NYC insider.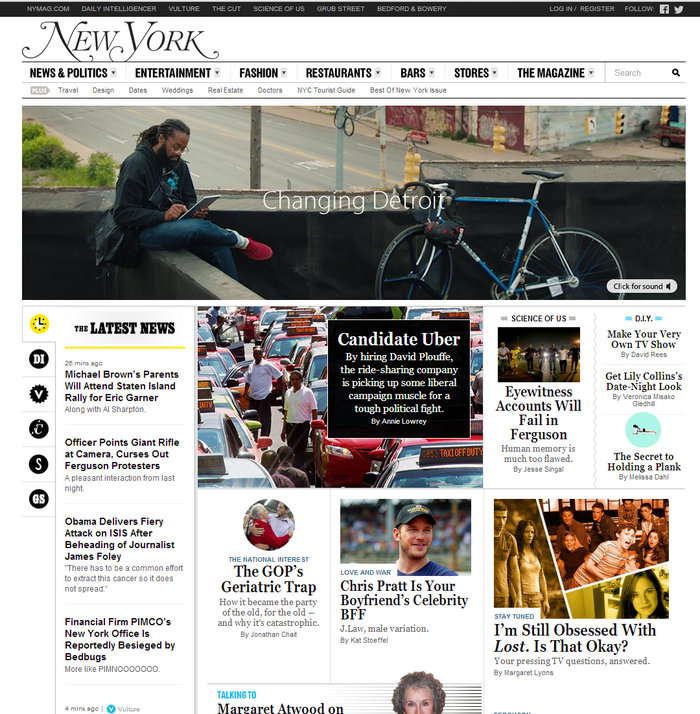 Wired's website mixes scintillating article titles ("What It's Like to Design Something Used by a Billion People," "Owl Monkeys Don't Sleep Around – And That's Really Weird") with great long form content and product reviews. Add great resources for discovering new music and tech trends, and you have one of the best media sites on the web.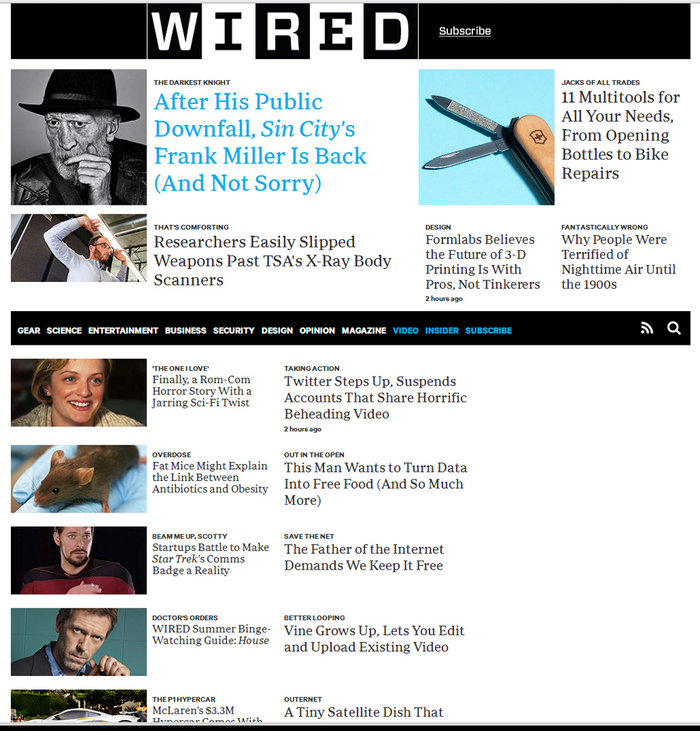 Don't make the mistake of thinking this venerable public service is stuck in the past: NPR is an internet presence to be reckoned with: audio stories are great for mobile devices, and NPR is publishing edgy, interesting content for a broad audience every day.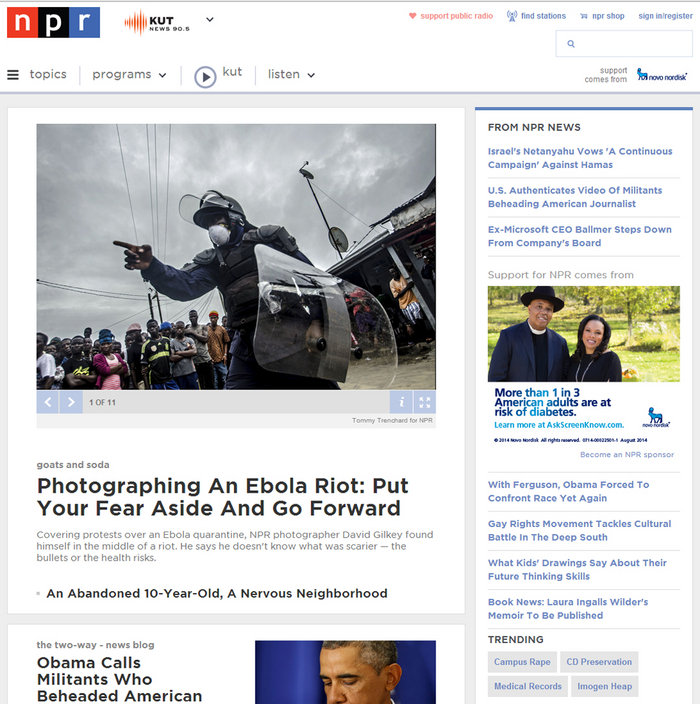 The appeal of unlimited online movies and TV hardly needs to be explained, but Netflix's appeal goes beyond its content: netflix.com uses algorithms to "recommend" further watching based on viewing habits and preferences. And the unlimited-scrolling, movie-poster-oriented design of the front page makes couch surfing a blast.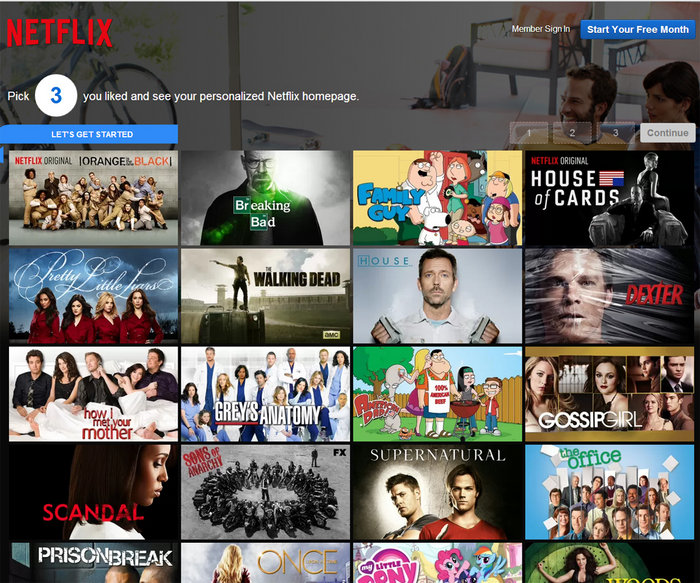 This home for audiophiles and hipsters pushes the envelop of what's possible in online music and music journalism. Songs, articles, videos, and features co-mingle on the homepage, and Pitchfork's reviews are some of the most respected in the industry.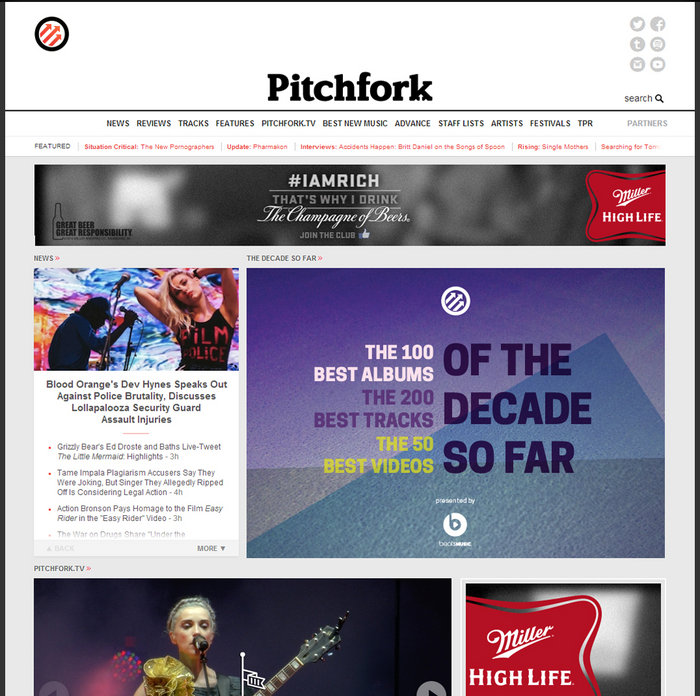 The homepage of this well-trodden internet destination feels special, like every article is letting us in on a secret. If that seems like a strange descriptor of one of the most popular news sites on the web, take a look for yourself: DB's striking red-and-black color scheme pulls readers in and doesn't let them go.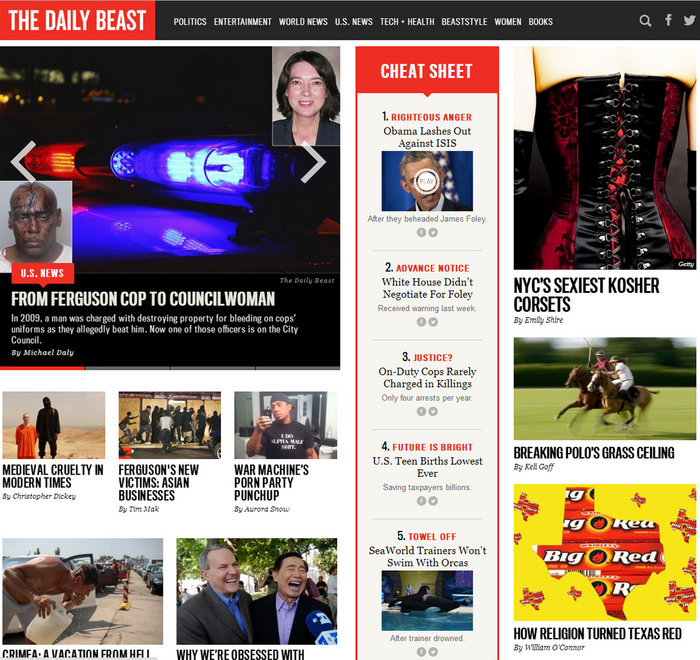 The Grey Lady has come into the Internet age in a big way. Well-organized blogs offer content for every interest, and features and breaking articles news are beautifully presented and clear enough for easy browsing and article hopping. NYT is also blazing trails in innovative online design and animation.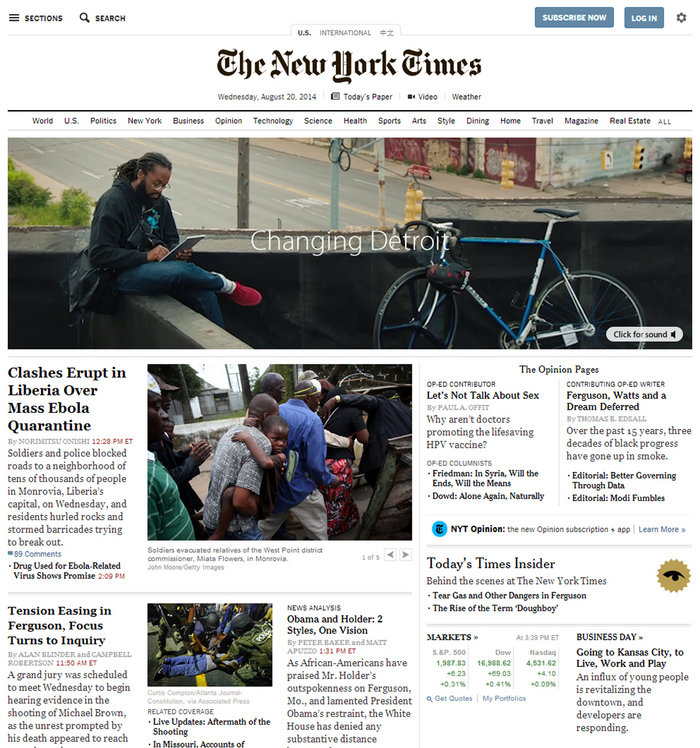 Was your favorite media or design website left out of this list? Have some aspect of web design that you think ought to be better utilized by media sources? Comment below. Need a professionally designed website, contact us .