Amusement parks are an enjoyment for the entire family. There are many thrill seekers who travel the globe in search of the ultimate roller coaster experience. Here are top 10 amusement park web designs.
Disneyland
Disneyland has everything you need on the front page. You can find out about resorts, ticketing, and things to do without having to dig for the information.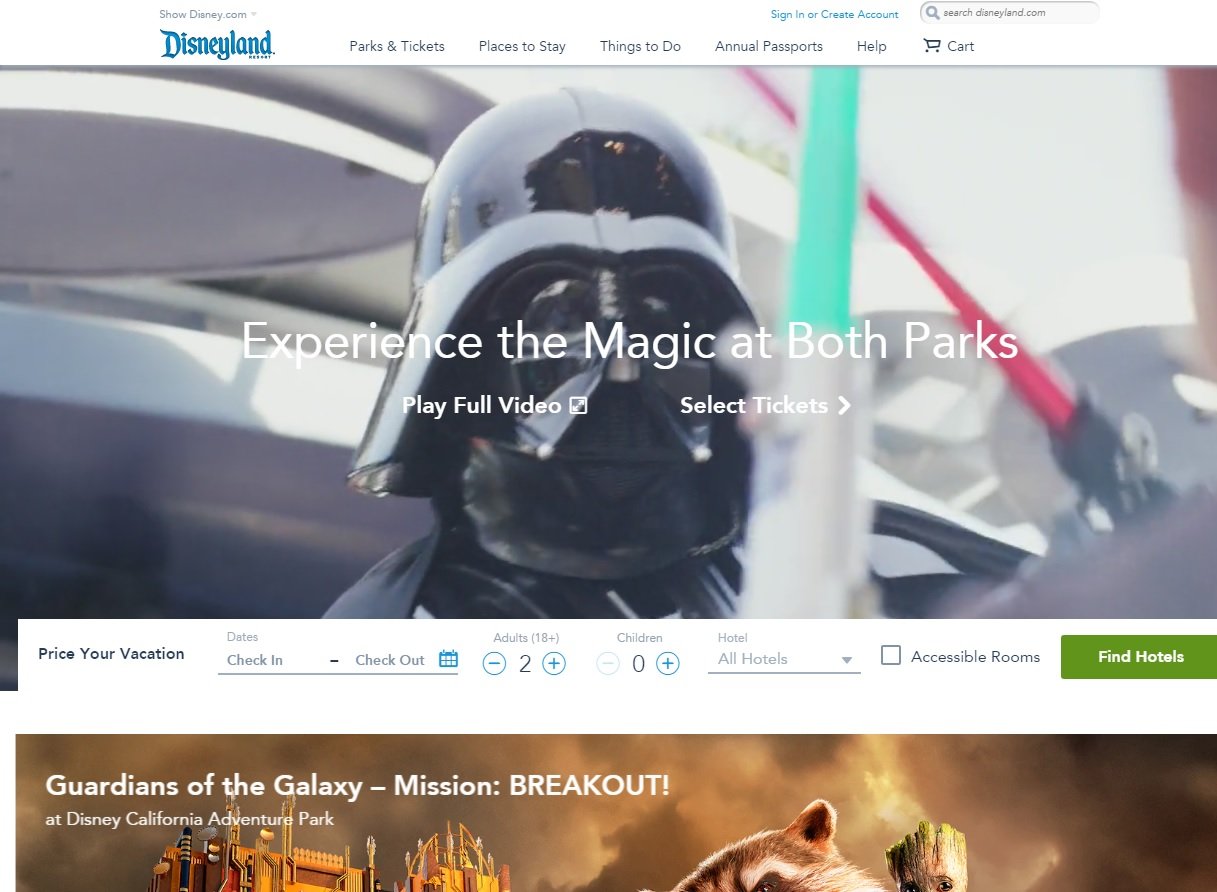 The site has the parks hours, tickets, and season pass information right up front. It also features a slideshow of current deals.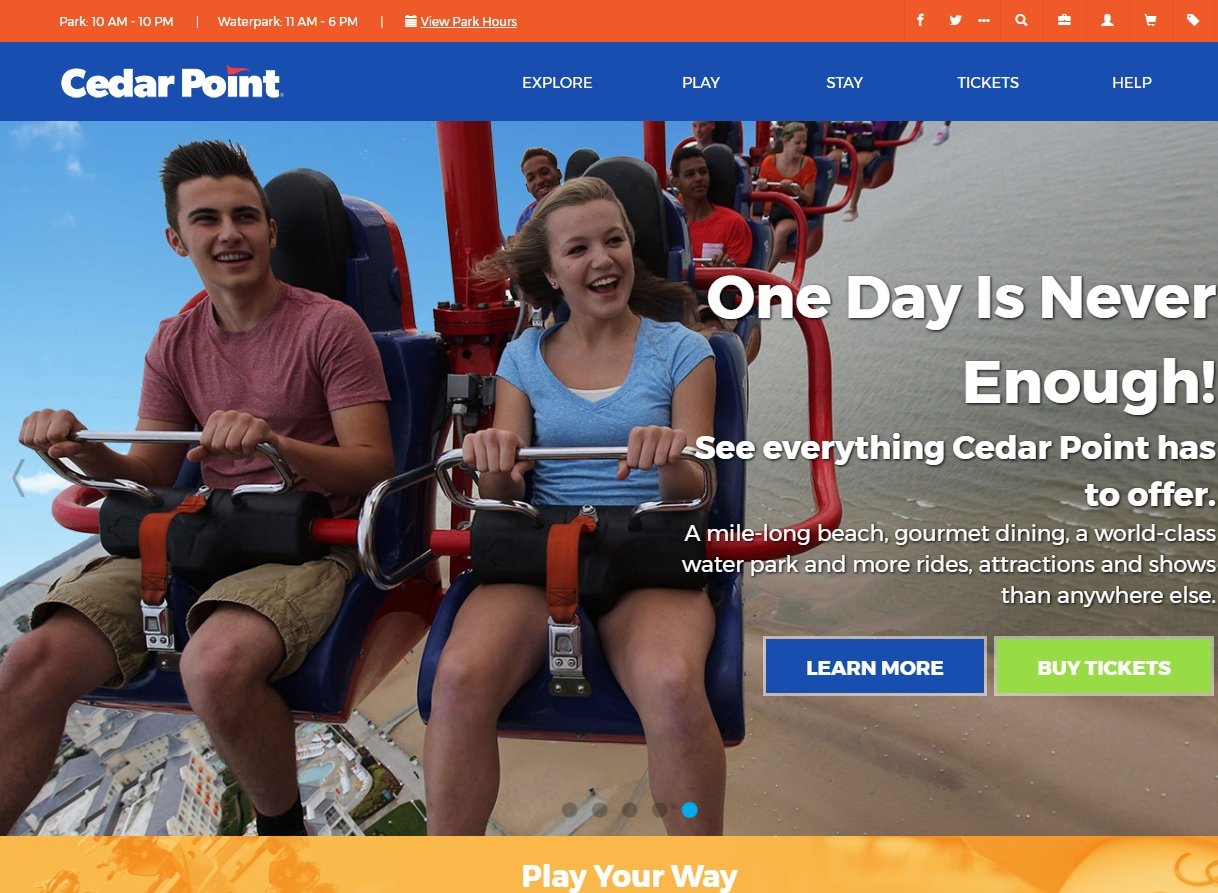 The site offers information about their hotel partners and exclusive benefits.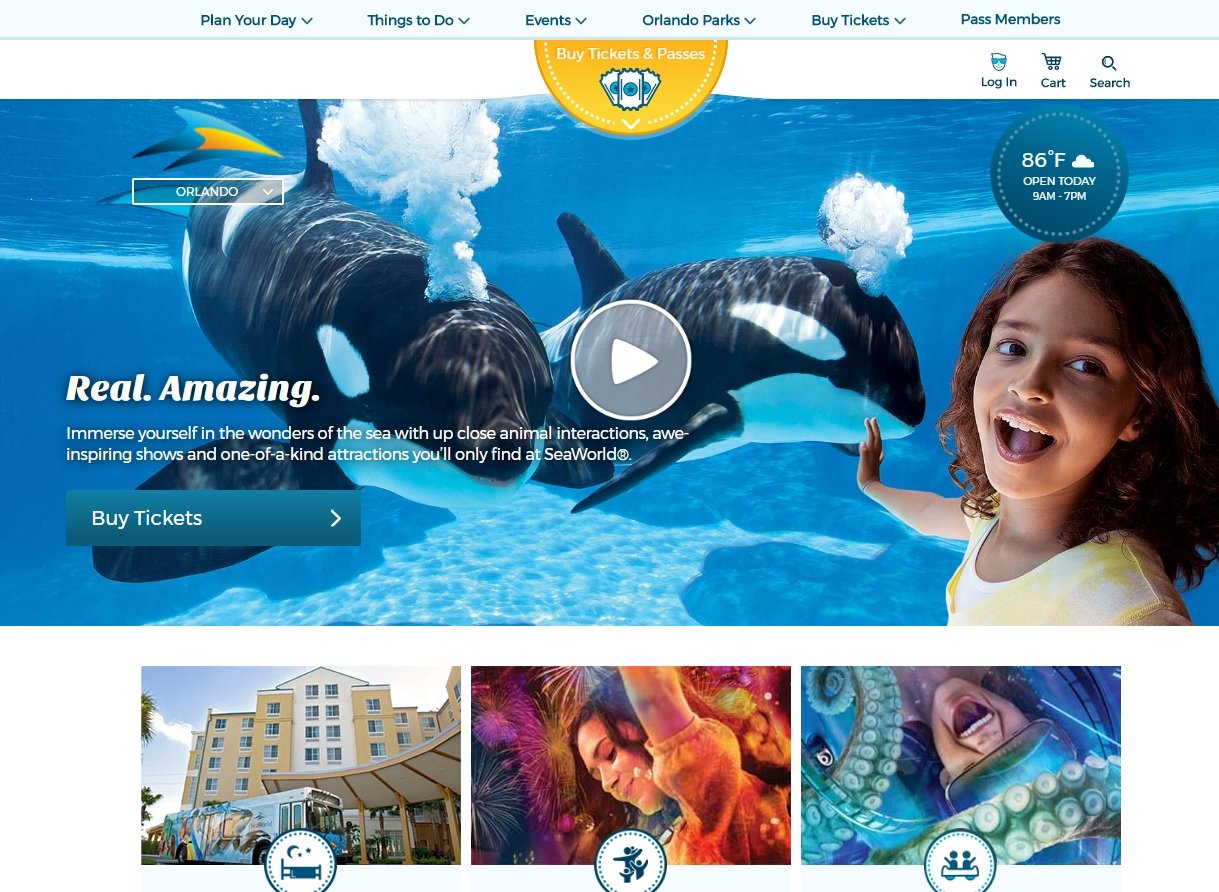 The site allows you to customize your vacation. Viewers can watch a slideshow of activities, plan their own adventure, or view sample adventures.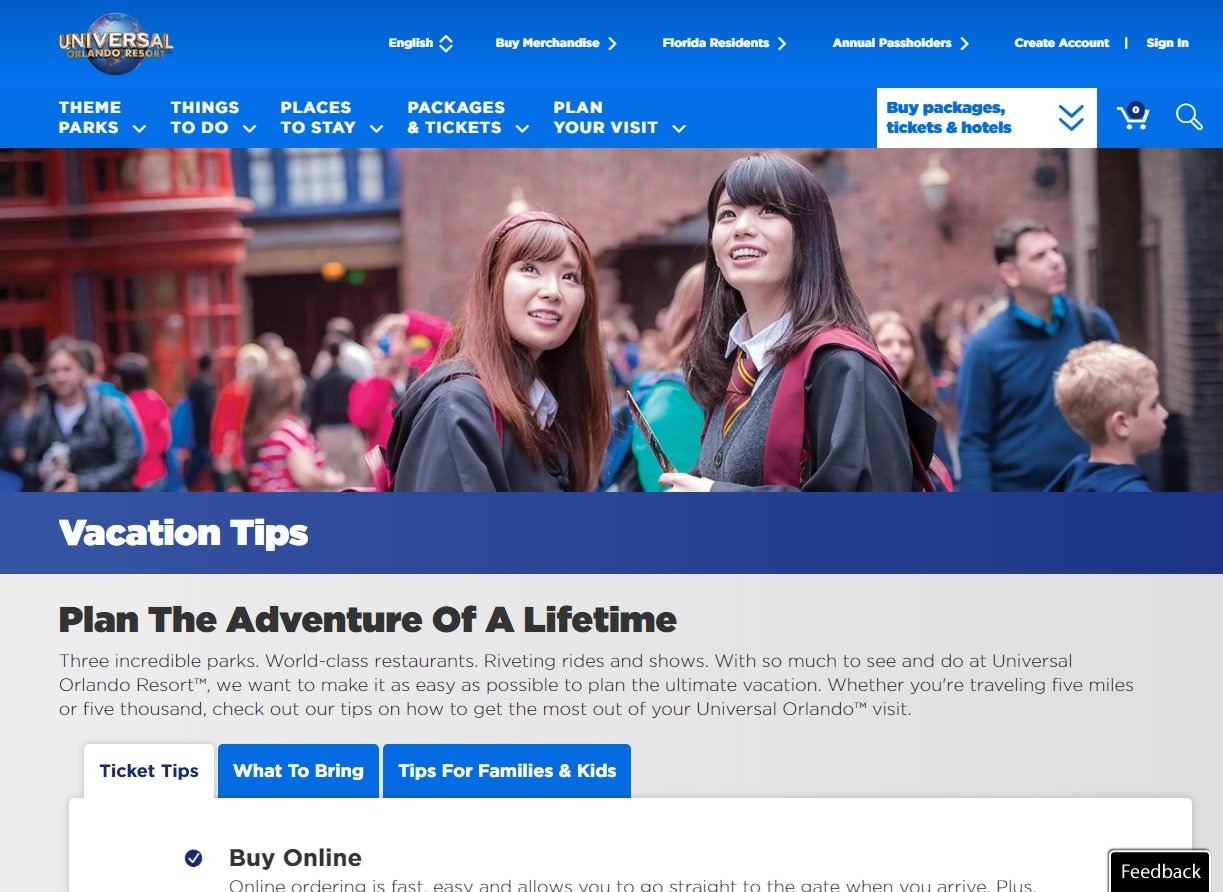 Tabs for the online store, events, and rides are clearly visible.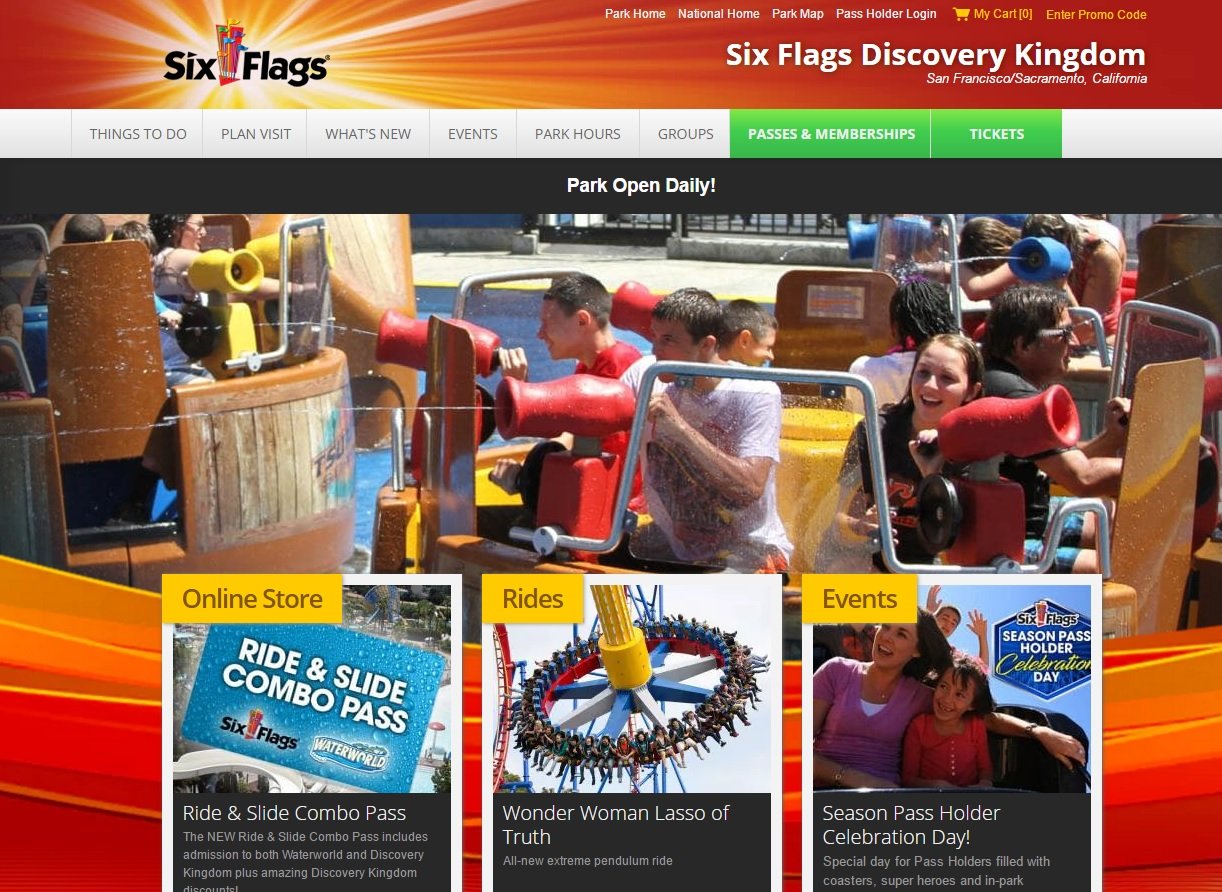 The site has easy access to places to stay, what's new, and planning your visit. There is also a slideshow of events and attractions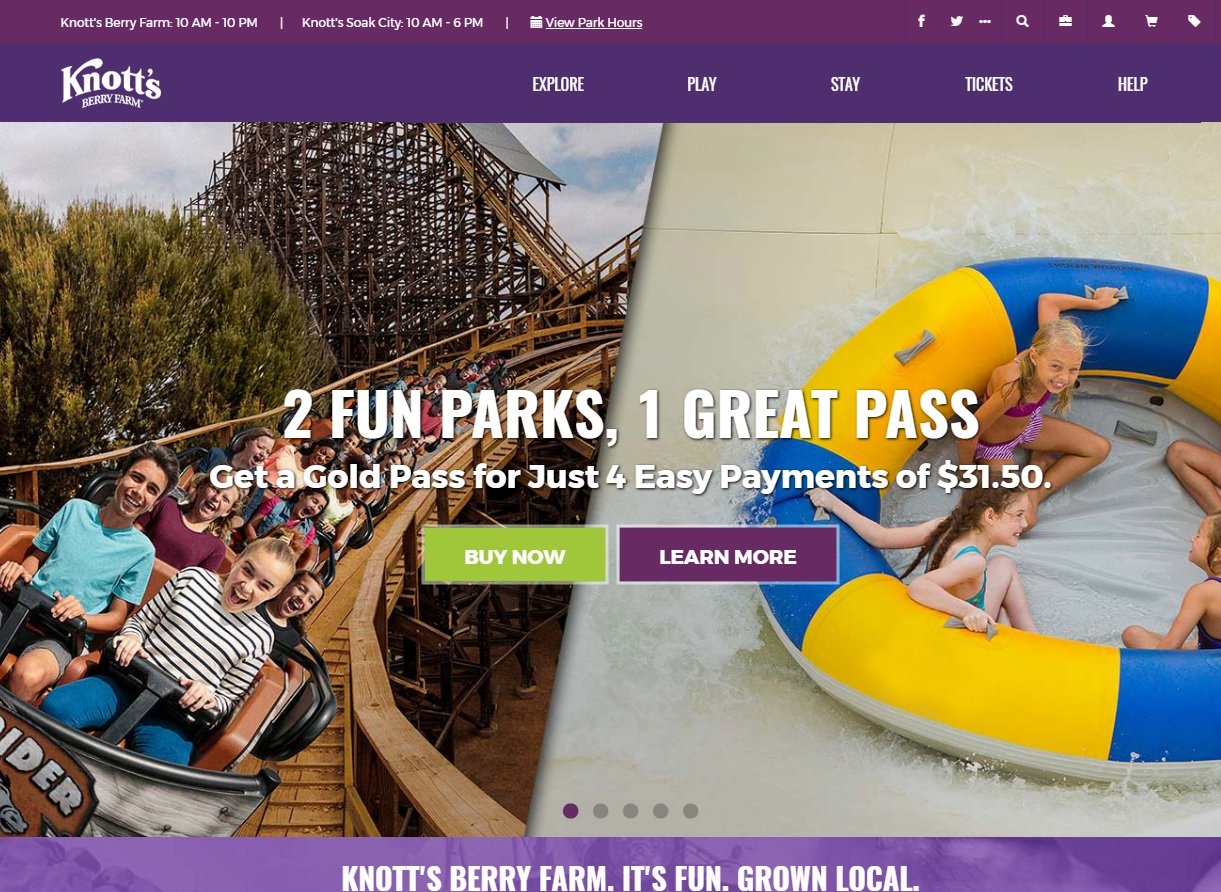 The site has a slideshow of roller coasters and thrill rides available at the park. In addition a row of clickable information about the park at the top.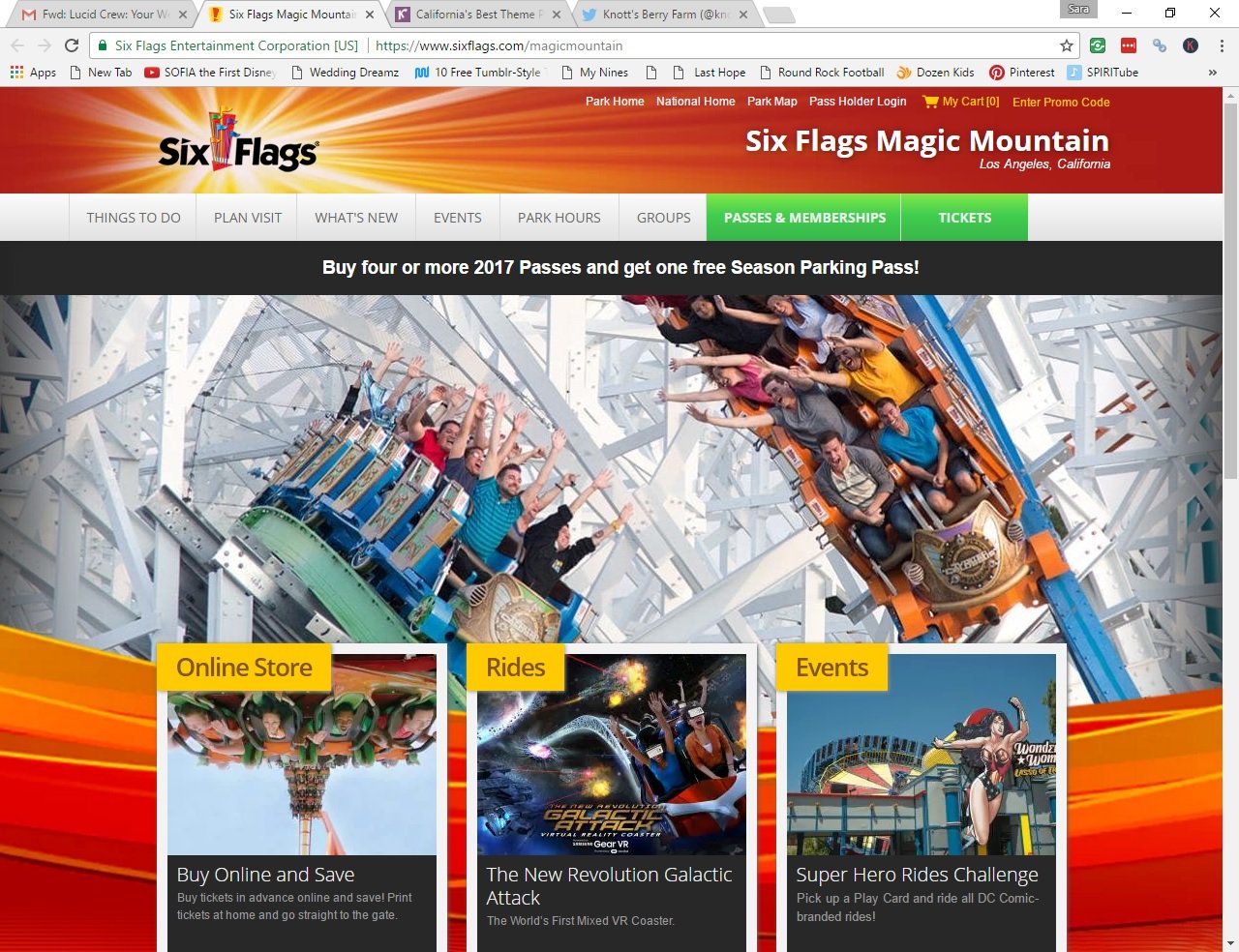 The site has information about summer membership and offers a payment plan. Ticket and season pass information is readily available as well as current park hours.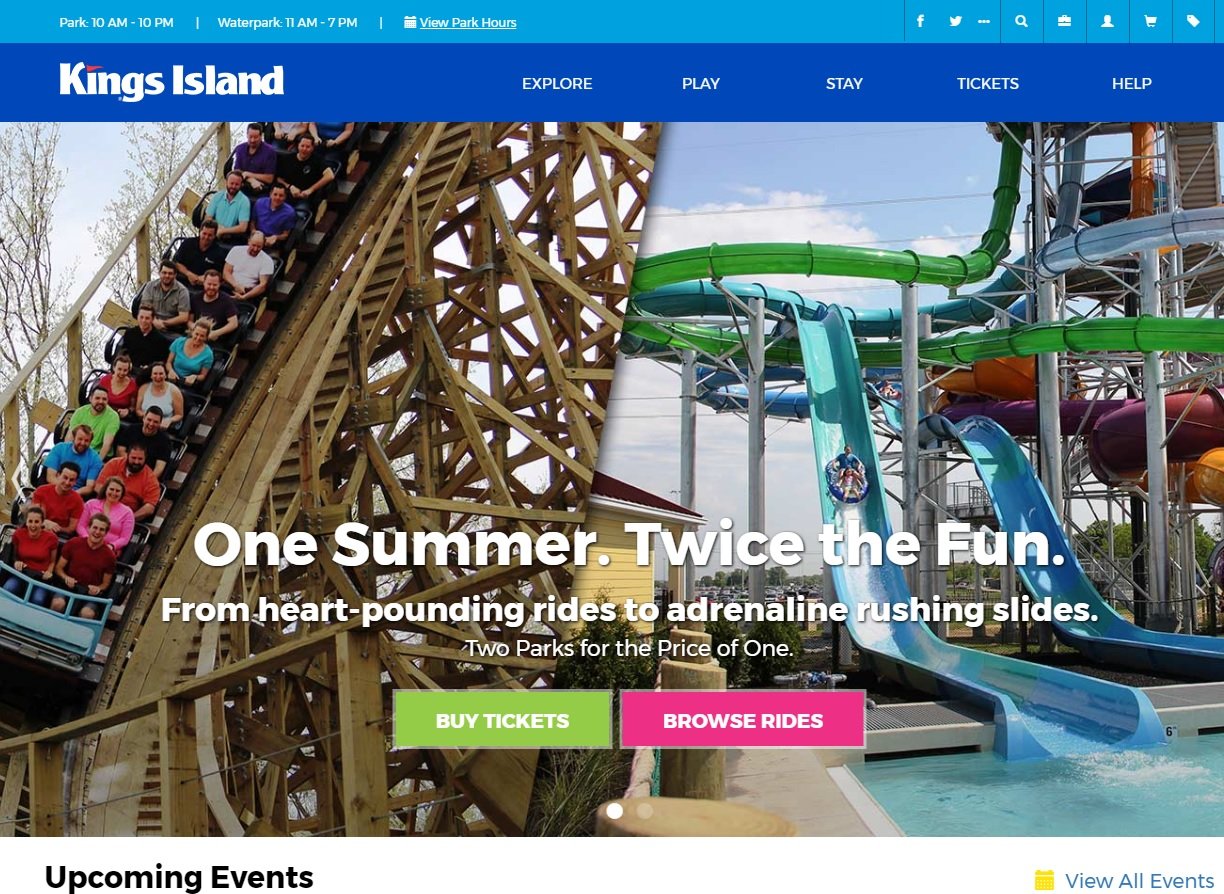 Universal Studios Hollywood
This site has a special offer where guest can go to the front of the line on rides. Also, has options for planning your visit and exploring the attractions.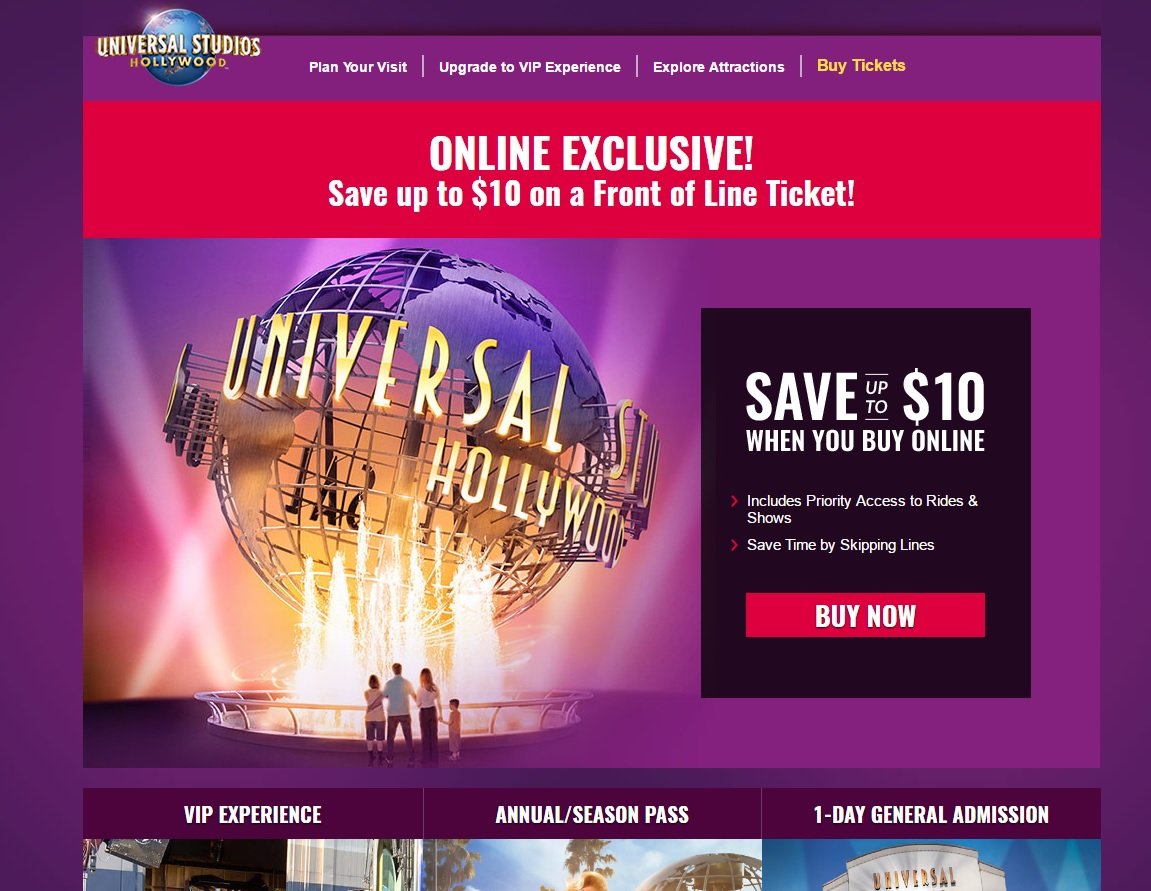 This site has an immediate breakdown of how consumers can save money by the length of their stay. There is also ticketing and things to do information.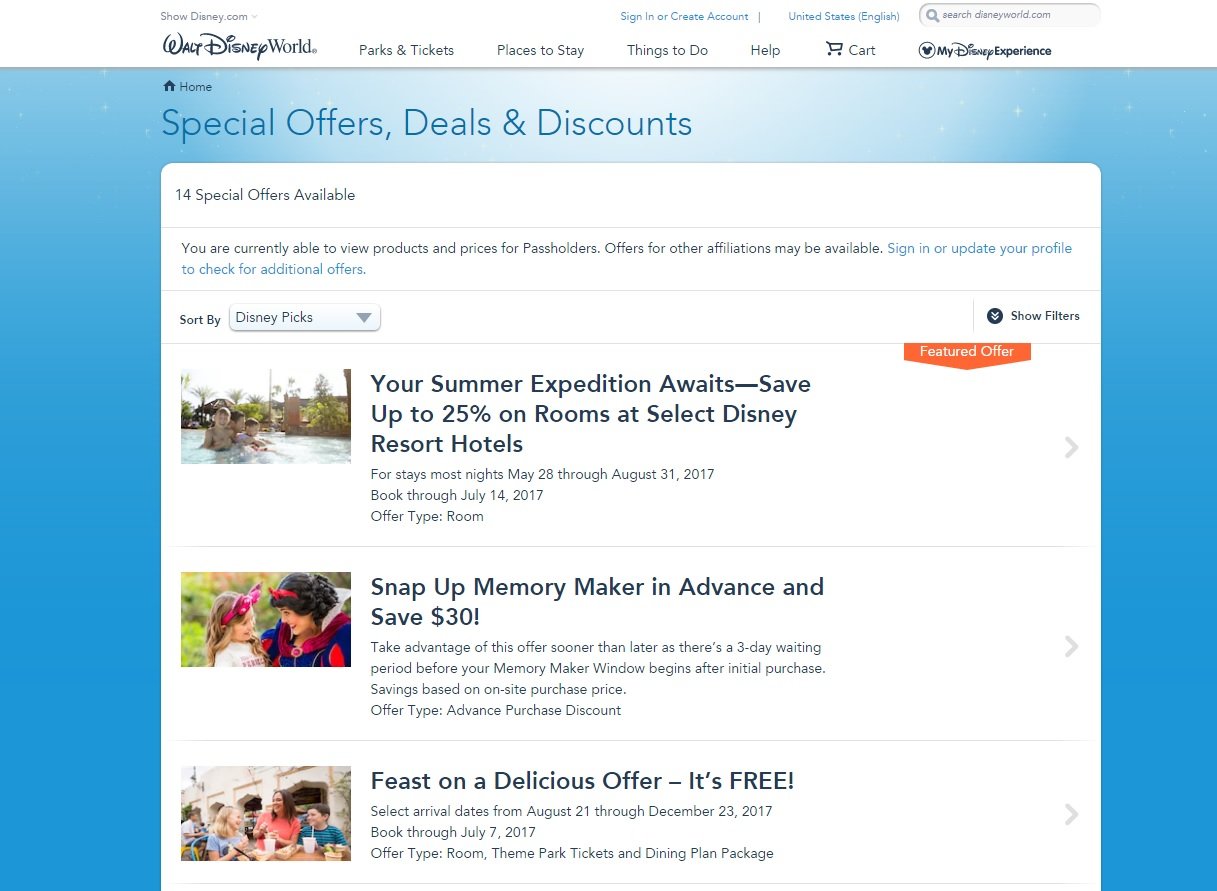 Web page design is imperative to your businesses performance. For more information on web design, contact us.