Online retailers saw an average growth of 29 percent last year, according to the National Retailer Federation. Brick-and-mortar stores might be closing in droves, but online retailers have been seeing spikes in business. A well-designed website for women's clothing boutiques sites is vital for business owners if they want to instill trust and promote sales. A website is its own advertisement. We found the top 10 women's clothing boutique web designs for your inspiration.
1. Ellie Clothing Boutique*
Their site is proof that you don't need to be a big retailer to invest in a fun design. Ellie's style is social, youthful and unique…just like their customers. The layout resembles Facebook (which the retailer uses to generate sales) or a scrapbook, with cursive fonts, attractive colors and large photos.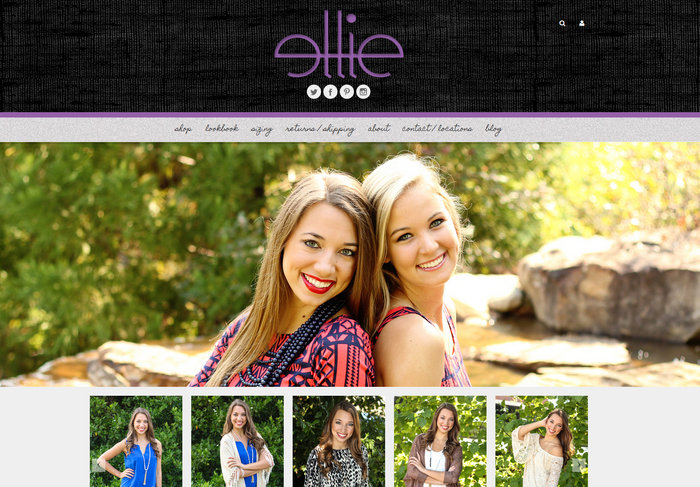 2. Mystique Boutique NYC
Subdued colors, prominently placed products and easy-to-read font choices make this website attractive to their trendy, local customers. Tabs are clearly marked, and the site provides easy navigation.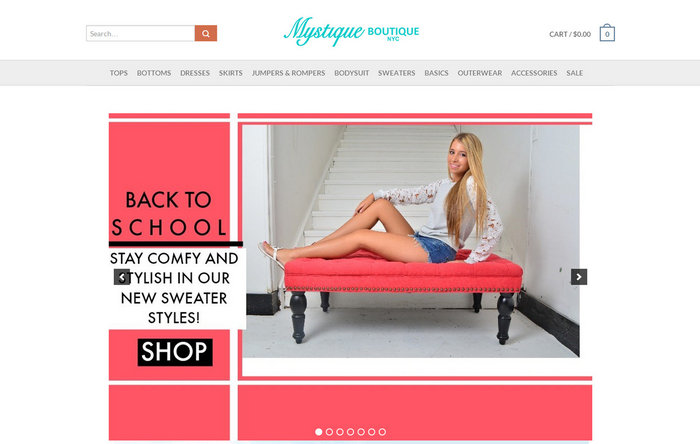 3. Dainty Hooligan Boutique
The above-the-fold design features their whimsical logo, navigation tabs, and a large photo slideshow of their best items. Below the fold, products are displayed much like their Instagram profile that the boutique suggests you follow. Font choices resemble stylish handwriting.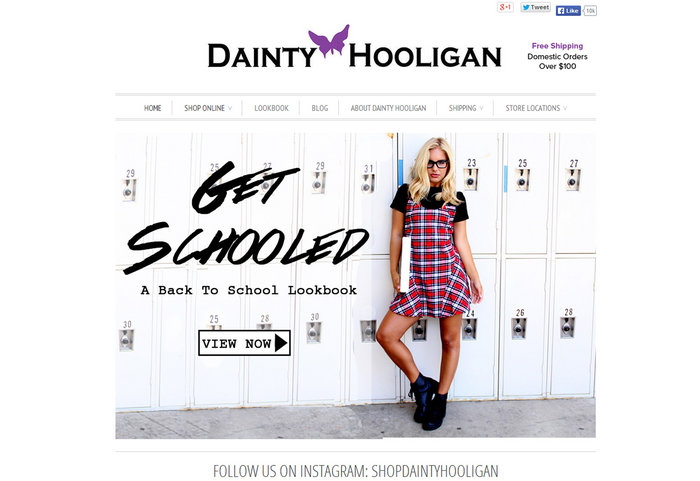 4. Lotus Boutique
This website is as trendy as its clothing selection! While content is contained central to the page, a white and blue pattern with pink trim decorates the sides. Specials and sales flash across the top in a large slideshow while other products are showcased below the fold in neat rows with prices clearly marked. Navigation tabs and a search bar make it easy for customers to find what they're looking for.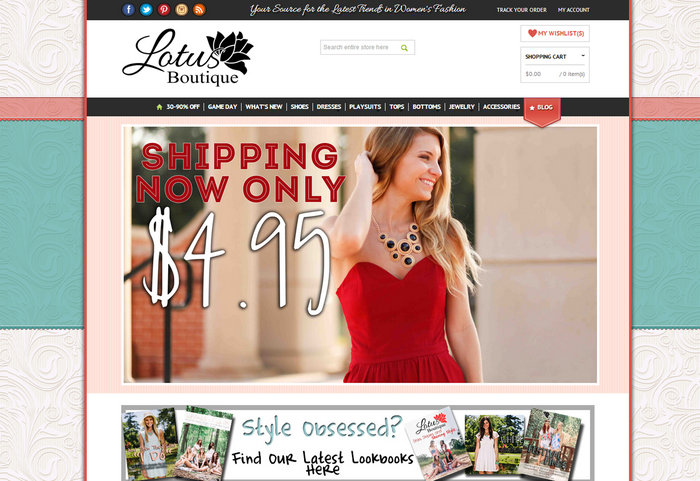 5. La Posh Style
This boutique of "cute dresses and affordable clothing" provides a functional and attractive online shopping experience. Navigation tabs connect to pages for a specific category of clothing, and photos are bright and noticeable with prices marked below the items.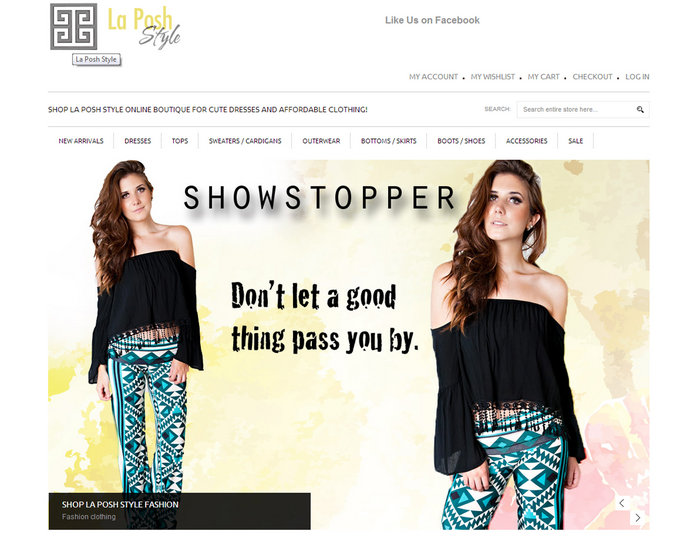 6. ModCloth
Soft colors and vivid product photos work together with this clean design to inspire creativity in their customers. The brand describes itself as a retailer of unique and cute clothes, and the color and font choices, as well as cutesy icons for "love" and "shopping bag" reflect that.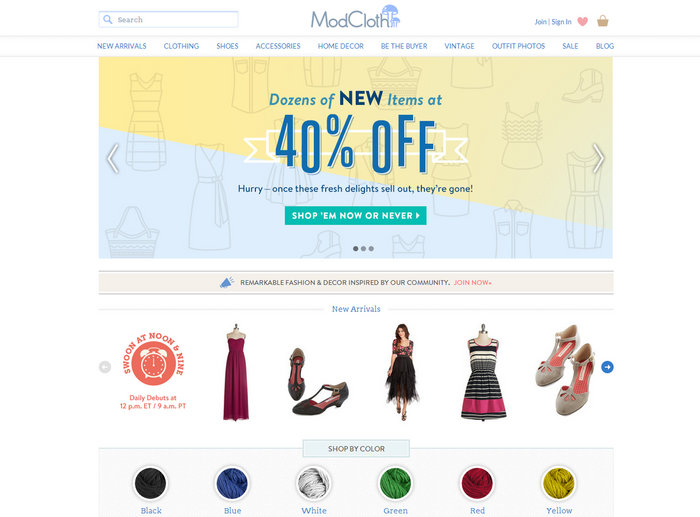 7. Pink Coconut Boutique
Just like its name, this clothing store provides plenty of pink in their web design. Pink dominants the top and bottom banners, but it is accented by the background of a coconut's outer-layer. Products are displayed within boxes, and there are plenty of photos to show off their items.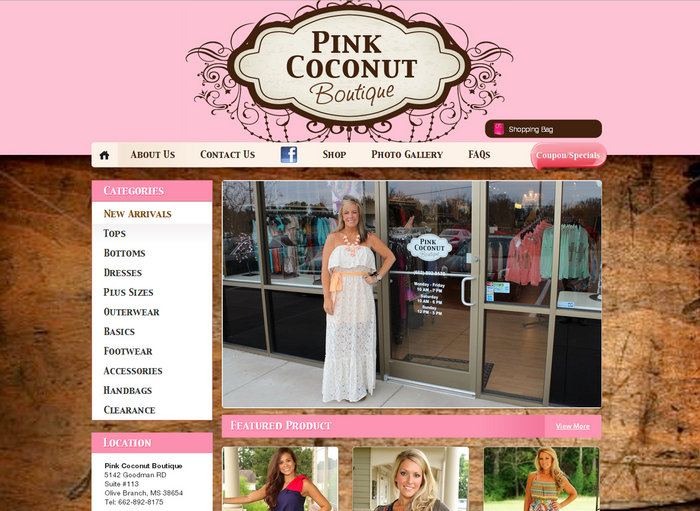 8. Missfitt
Handmade Accessories For Uncommon Folk. Hand Felted Merino Wool Hats, Scarves, Mittens, and Other Lovely Adornments. If you want to step away from the ordinary and turn heads with some unique attire, then this is the place to shop. Cool looking website for cool looking clothing.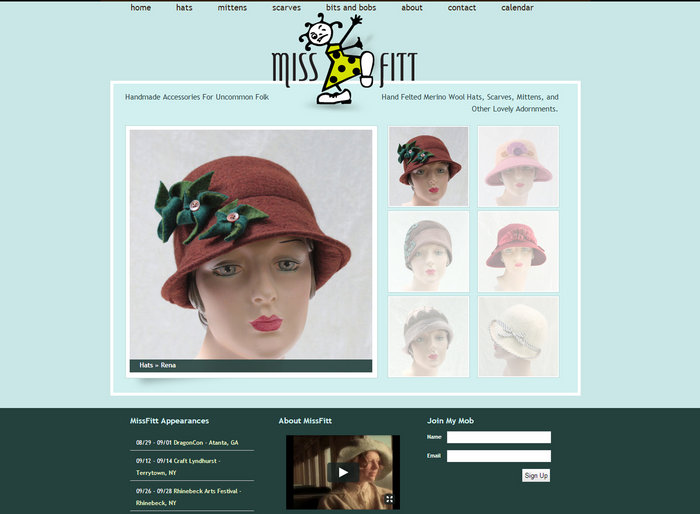 9. Impressions
Vivid colors, large photos, and cursive fonts make this online boutique a fun website to visit! Their customer likes colorful bohemian looks, and the web design aims to please. It also provides a social element with Twitter and Instagram feeds at the bottom.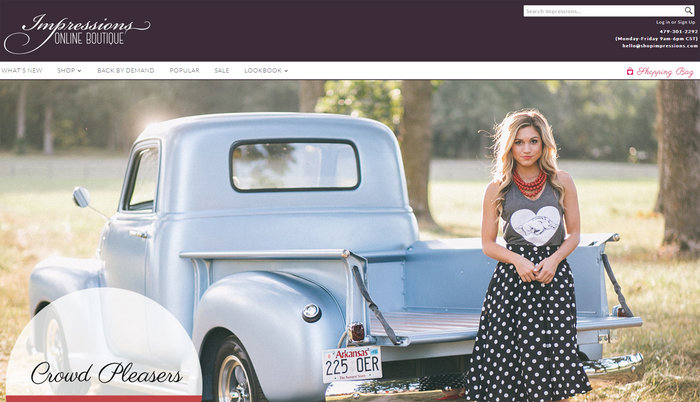 10. Milk and Honey Boutique
Customers can shop by look or by product. The "shop by look" option shows a series of photos that customers can click on to find items and create their own outfits. The shop-by-look photos show models in natural settings instead of against a plain backdrop, while the shop-by-product photos focus on the clothing items that the models are wearing.
milkandhoneyboutique.com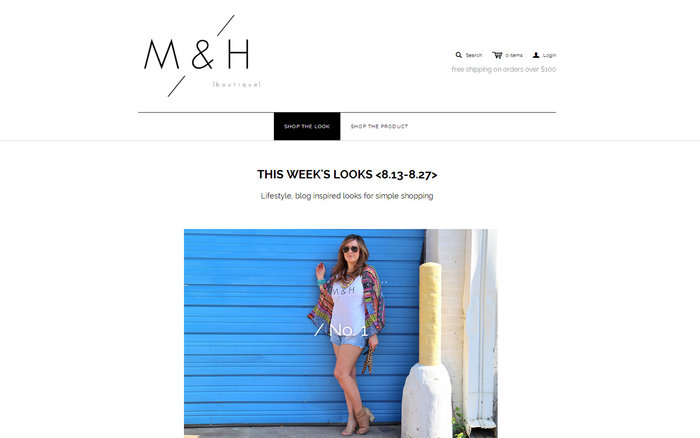 Are you planning on building a website for your online boutique? We can help you realize your web design dreams while also ensuring a great shopping experience for your customers. Contact us for more information today!