Online Reviews: A Guide to Google My Business
The popularity of review forums, sites, and apps has forced businesses to invest in web visibility and online review management. Google My Business streamlines B2C opportunities within Search and Google Maps. By optimizing these platforms, small businesses can improve both online and foot traffic. And the more advanced the profile, the more inclined visitors will be to choose your business over competitors.
Profile Creation
Create a Google My Business account.
The business manager or owner should have admin priority. Then, other co-workers or agency employees can be added to their Gmail accounts. Granting additional employees, rather than sharing this login, will give sufficient control to the right people.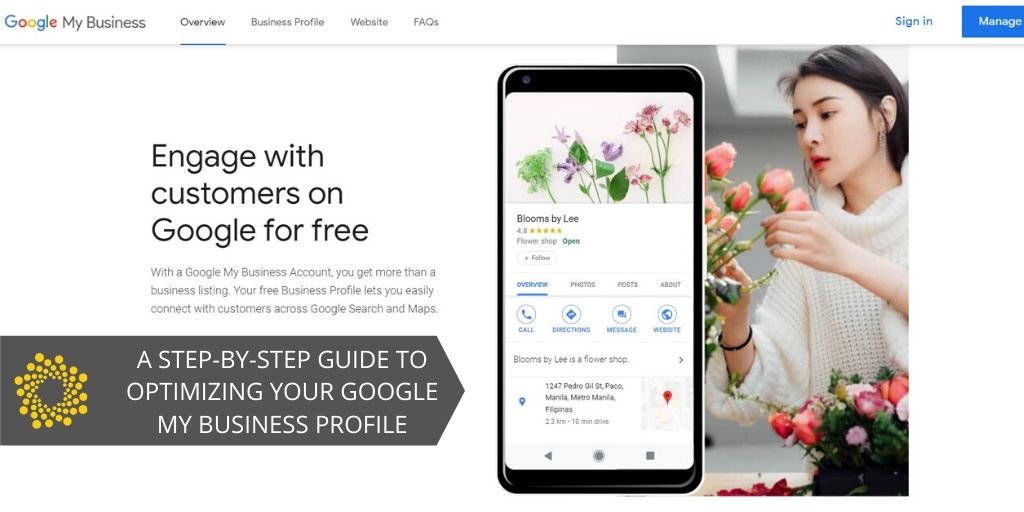 Update your profile.
Now that you have a Business account, post as much information as possible. Google will let you choose to include your address, phone number, hours, and categories (up to ten). Be sure that NAP consists of the website.
Optimize photos.
Share high-quality photos of your business and products. Think of what you would want to see as a consumer in your industry. Hotels can share lobby and room photos for specific locations. Restaurants can share pictures of food and atmosphere. Event spaces can photograph spaces and amenities. Take at least 15 pictures for users to scroll through.
SEM Strategies
Include keywords
Stick with SEM efforts and include keywords that would naturally complement your profiles. This holistic keyword strategy will only strengthen its effectiveness. And get used to thinking about your keyword strategy- from your Google My Business dashboard you can directly go to your Adwords and Analytics.
Report false information
Outdated or misinformation should always be reported to Google as an online review management necessity. Likewise, Google will report your false information. Make sure that any keywords and descriptions directly relate to your business or services.
Aim for the Local 3-pack
Google's Local 3-pack refers to the three businesses that appear on the first page if matched with searcher intent. Local 3-pack may be the top result, after advertisements or one or two organic results. It's a great opportunity for web visibility. While the searcher's IP address will affect results, Google tends to benefit those with Google+ profiles and reviews, rather than using competitors' sites. It also looks like Zagat ratings can optimize profiles.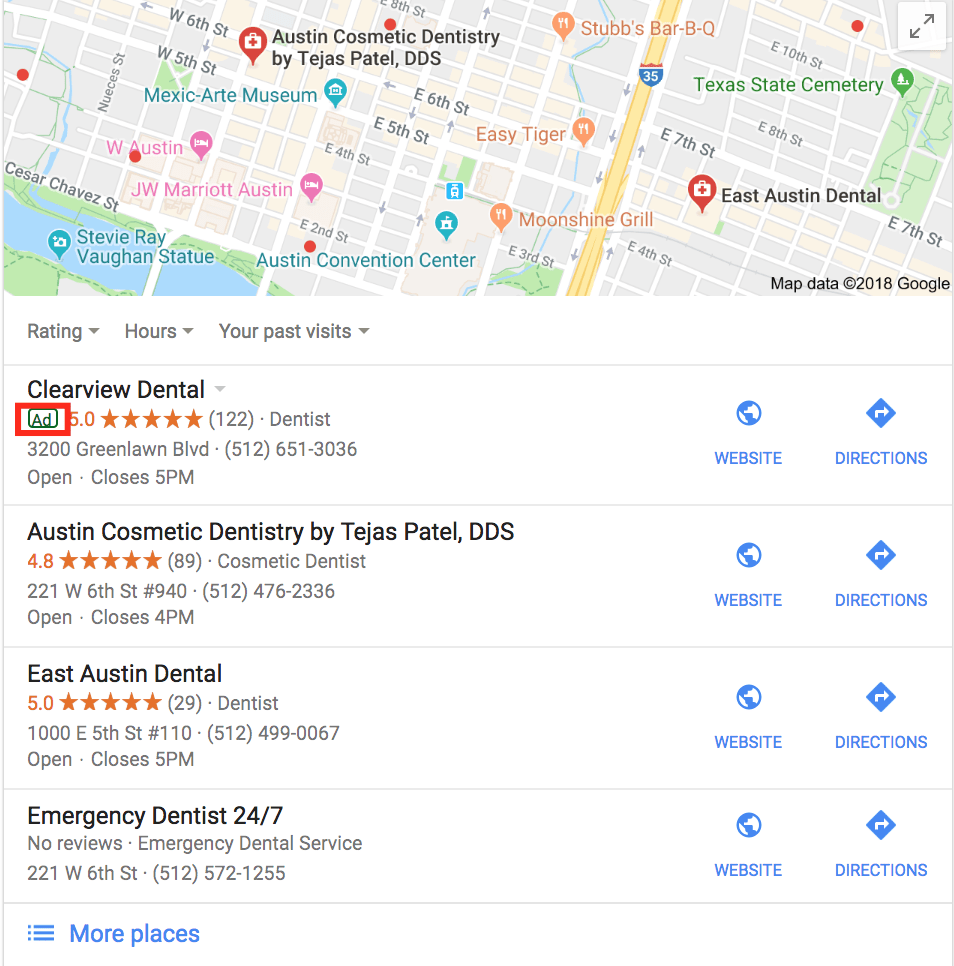 Online Review Management
Encourage Google reviews
While businesses typically have more Yelp reviews than Google, encouraging Google reviews may better serve your SEM goals. When visitors attest to a great experience, asking for a review can bring long-lasting benefits to business and web strategies.
Monitor reviews
Respond to reviews from the Google My Business Account. This will demonstrate that your business cares about consumer insight. Regarding online review management, Google advises,
Become an active presence on Google and respond to reviews. Your customers will notice that your business values their input and respond with more reviews.
When visitors click into the local 3- pack, rather than going to the businesses' website, a map opens with 20 competitor profiles listed. So if the searcher's location didn't list you in the top three, your business may show up here.
However, because reviews are the most prominent factor featured in the local card, online review management and strategy can really make or break your business. Star ratings appear under the listing name, but again in an average rating out of 5. So next time you encourage reviews, try to encourage Google specifically.