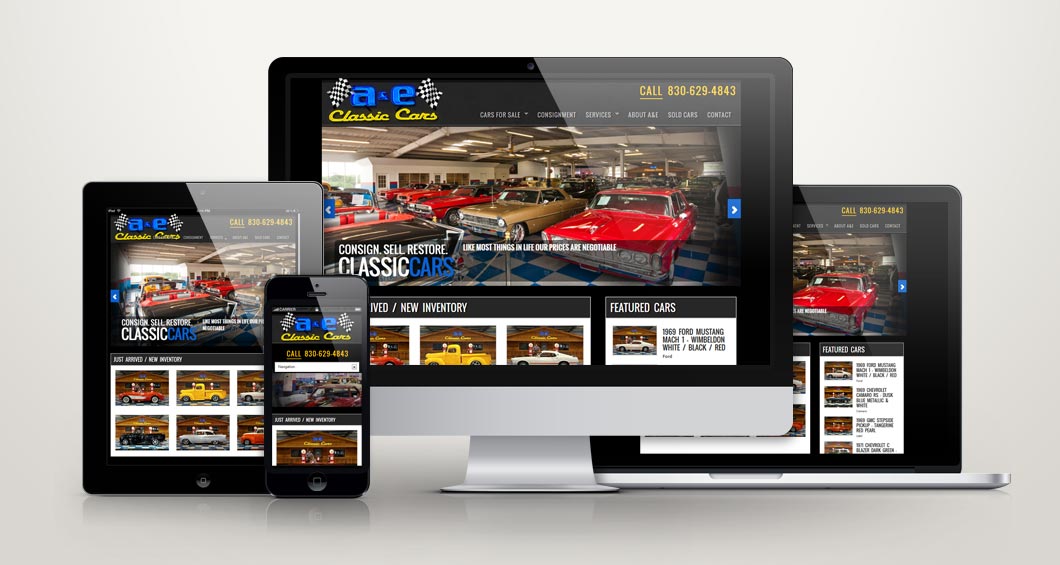 The term " responsive web design " (RWD) is a somewhat loaded group of buzzwords. Who wouldn't want a web design that is responsive? Wouldn't the opposite be "unresponsive"? Actually, no. RWD is a term used to describe a web site that adjusts to the device used to access it, whether PC, tablet or mobile phone.
There are obvious advantages to responsive web design. Ken Barber in his piece in the Denver Business Journal puts it this way:
"RWD's most commonly cited advantage is that the website maintains a consistent look and usability regardless of the device that accesses it. … Mobile phone users, for example, don't need to pinch and zoom with their fingers to view the entire contents of a page. If you make a web user happy, they're more likely to engage with a site."
Another major advantage of RWD is obvious: keeping the site's content updated means that your changes apply to every version of the site, using just one content management system. Many website managers see RWD as a great way to lure device-hopping customers to just one website, which does most of the work to stay current.
The Irony Of Consistency
The rest of the story has to do with the fact that RWD's main advantage — consistency — can also be somewhat of a drawback. Does having the same content for big screen users and 4-inch smartphone shoppers provide a consistent focus? Typically, mobile phone users could be somewhat overloaded by the "big picture" of content that works well on the big screen, but needs to be more concise and functional for small device users looking for bargains and sales.
Also, page loading time delays for RWD can be a turnoff. You're looking at website images that are more complex and just take time to load. Trying to run an ecommerce site with slowly loading pages has obvious disadvantages. Then there's the extra time and expense involved in recoding a website for RWD.
If You Want To Convert To RWD
Planning a new or complete overhaul of your existing website? Consider going to RWD if:
You publish a large volume of content that its updated frequently.
Your site is geared more towards information delivery than functionality
Looking for the best advice on web design and functionality? Contact us and see why we are recognized as the best web design company in Austin. We'll live up to that reputation and do our very best for you.