We've talked about responsive web design (RWD)—building a website that reads the user's device (channel) and reconfigures itself accordingly. Your customers have left the desk(top). They are up and out—mobiles, tablets, laptops, tall screens, short screens, wide screens, skinny screens. Prior to RWD, there was no real one-size-fits-all way to deliver the same content across each channel. With RWD, we essentially have a one-stop code shop. This kind of versatility means we not only deliver content but also build your brand.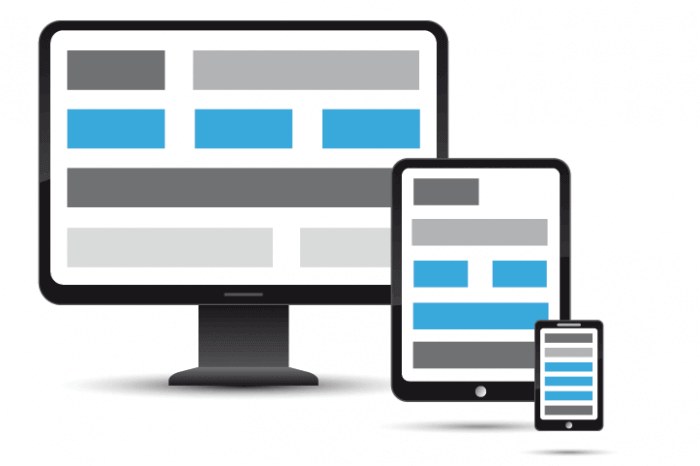 A critical element of branding that some overlook is continuity. The same message, delivered in the same voice, with the same aesthetics, makes you dependable and more easily recognizable. To address the many (and many) ways clients and customers interact with you, you may have previously depended on multiple designs, each specified for a different device. In so doing, you ran the risk of creating a discombobulated presence (not to mention a depleted marketing budget).
It's important for us to be smart about responsive web design. A clever website may squish, expand, and morph itself into changing formats, but this doesn't necessarily change the functionality of the device. A powerful and effective RWD will understand these subtle variations in function and design accordingly. We want to make sure that every critical design element loads quickly and completely on each and every user device.
RWD is a versatile and cost-effective way to deliver a consistent message and build your brand. In order to get the most from RWD, we need to know two key things:
Objectives – What do you want to achieve with your web design? Sales? Information? Entertainment? Do objectives vary by device? How do these objectives contribute to branding?
Function – What is required to meet each objective? What elements of functionality are important? A shopping cart? Video? GPS?
Clear objectives supported by smooth functionality yields the biggest reward from a responsive web design.
You're in luck! We here at Lucid Crew know a thing or two about web design. Contact us today with your questions!