In this age of online marketing, every business sector recognizes the importance of a well-designed website. It is a known fact that a well-designed portfolio website can help you reach out to your target audience. Customers nowadays tend to do their homework before visiting a business. Having an intuitive website design can allow customers to trust you before they even come to visit you.
If you're having difficulty coming up with ideas for your auto repair website, you've come to the right place. Check out this list to explore some features that will make your auto repair shop website stand out. 
Top 5 Auto Repair Website Designs
As soon as someone visits your website, the web design should establish your shop's competitive advantage. The Yellow Bird Auto Center website does so by declaring that they've been in business since 1989, giving clients confidence that they're in good hands.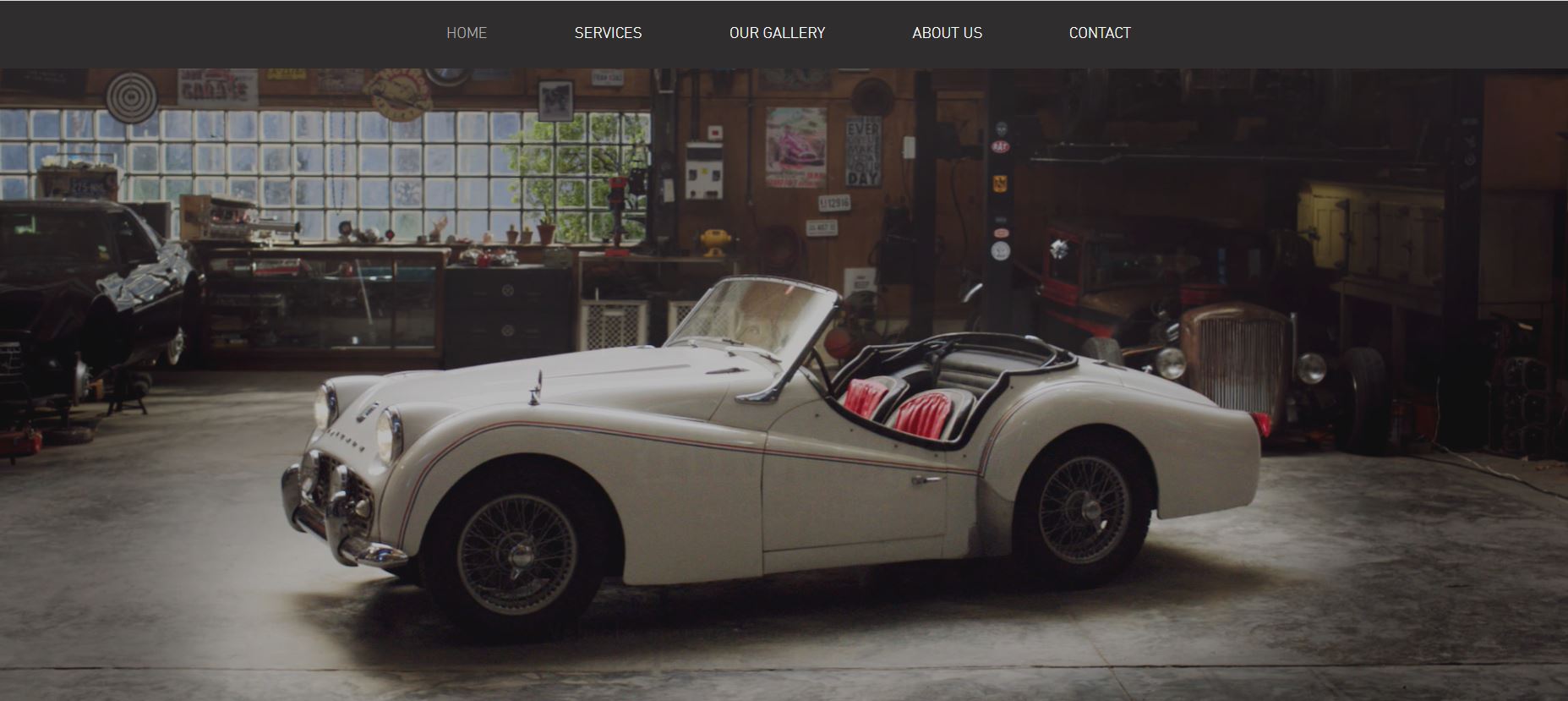 What We Like About It
The website design is straightforward, with the main menu that includes services, contact, location, and a gallery.
The website lists the services available, which include everything from oil changes to major repairs and towing. They've also put their ASE certification and New York state registration front and center.
Next, the information center displays the repair shop's information, expertise, and facility details. The website also provides a rundown of the equipment the technicians use. This information is critical for building a good rapport with potential customers, especially since most are unlikely to be familiar with auto mechanic jargon.
Further down the page, the website features a gallery of photographs of the automobiles the shop has fixed. These images are a great addition since they show how the service operates. Customers can also connect with the staff via the website before bringing their vehicle to the facility.
The Jay Barkers Auto Repair Website has a customer-friendly interface. All the relevant information is displayed at the top, including their working hours, location, and contact information. In addition, you can learn about the services they offer by clicking on the red option atop the image of a vehicle's engine.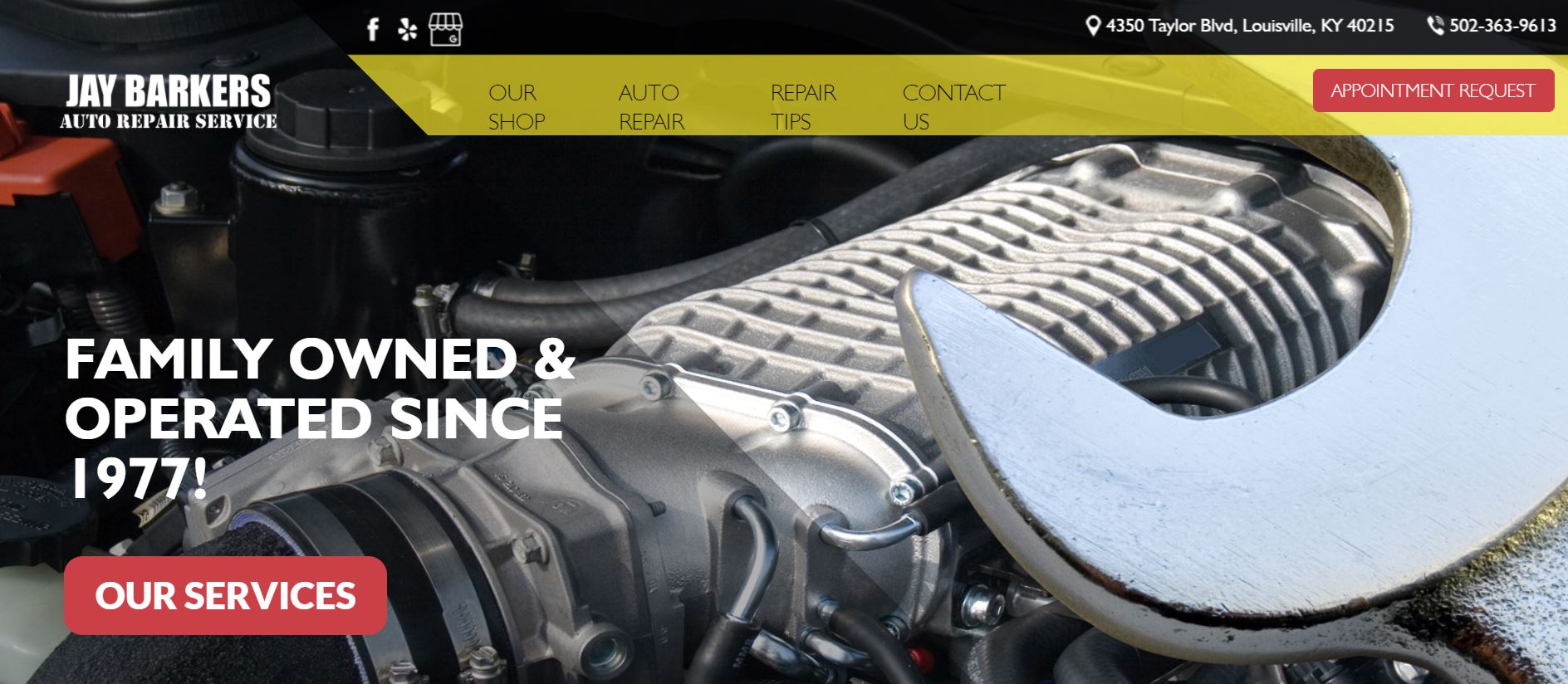 What We Like About It
The web design is effective because it places all relevant information at the top of the page to avoid searching for it. All a customer has to do to get additional information is scroll down. Additionally, customers can use the website to schedule an appointment.
Scrolling down the website, you can see services categorized into engine services, fleet maintenance, brake repair, and diagnostic services. Customers can click on the relevant category to see what they need. 
The Confidence Plus and the ASE certification lend a great deal of credibility to the business. They've also uploaded consumer testimonials in an attempt to boost their trustworthiness.  
The blog has to be the most intriguing aspect of this website. It is dedicated to providing you with information on how to keep your car operating smoothly, how to conduct basic repairs, and when to take your car to a mechanic.
The Dana Bros website is easy to navigate with a simple menu and a clean design. They provide no-contact services like pick-up and drop-off, as well as online payments. This is their distinguishing feature, which they prominently display on their website.
These services are more convenient and serve as an additional incentive to potential customers. Overall, the website has a decent design with a soothing blue and white color scheme that is easy on the eyes.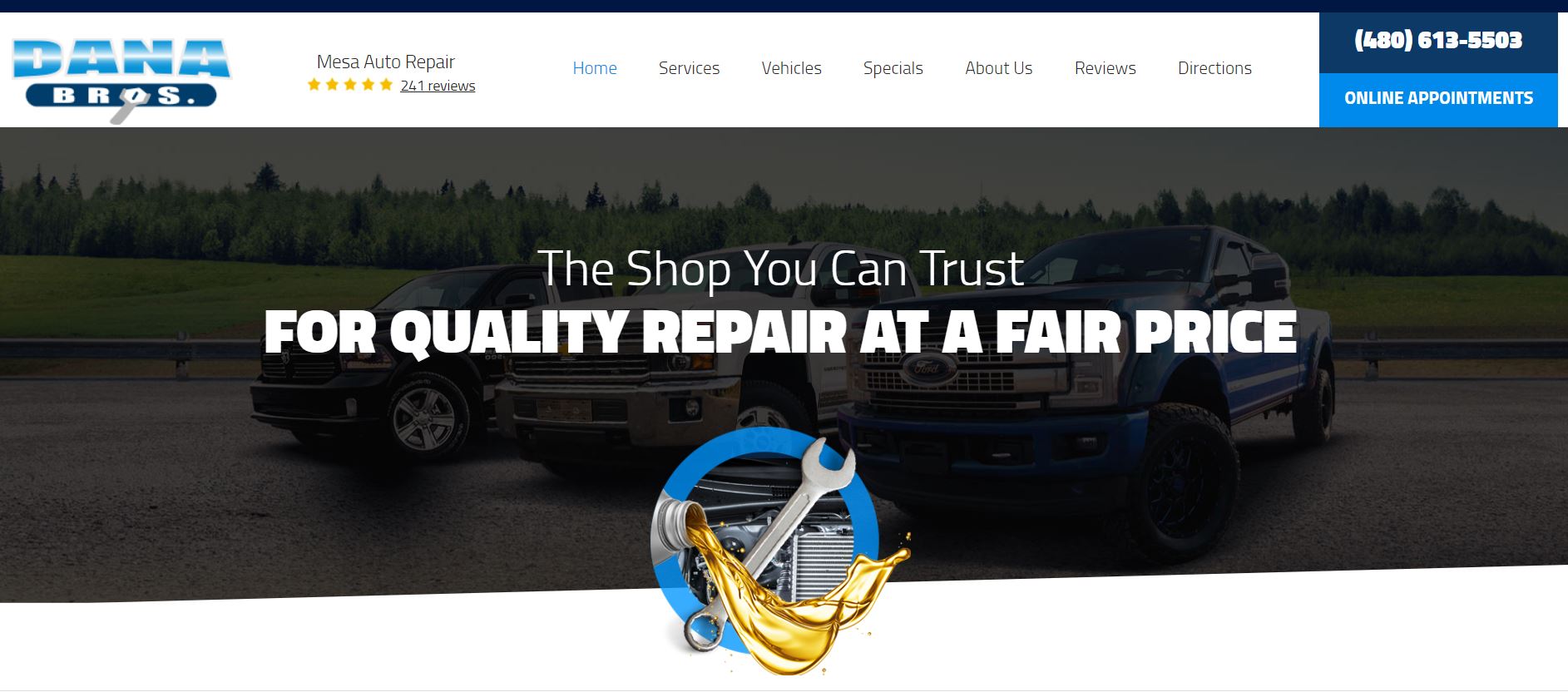 What We Like About It
The website makes booking an appointment a breeze. You can click the option on the top menu or fill out the form at the bottom. A phone number is also displayed, which you can use to make an appointment over the phone.
Below the header, there are options for a free shuttle service, loaner cars, and fleet services. If you scroll down a bit, you will see their mission statement, services, and diesel specialists.
Customers can be sure of their credibility because of certifications from ASE, BNI, and Technet Professional. There's also the review section comprising several five-star reviews. The website footer contains their contact information, including their phone number, address, and working hours. They have also included their social media links here.
BA Auto Care's website is comprehensive in terms of the services they provide. Customers can get a complete understanding of the facility before visiting. The website is easy to navigate and has a clear design that makes the experience simple. Particularly impressive are the diagnostic form and online appointment scheduling.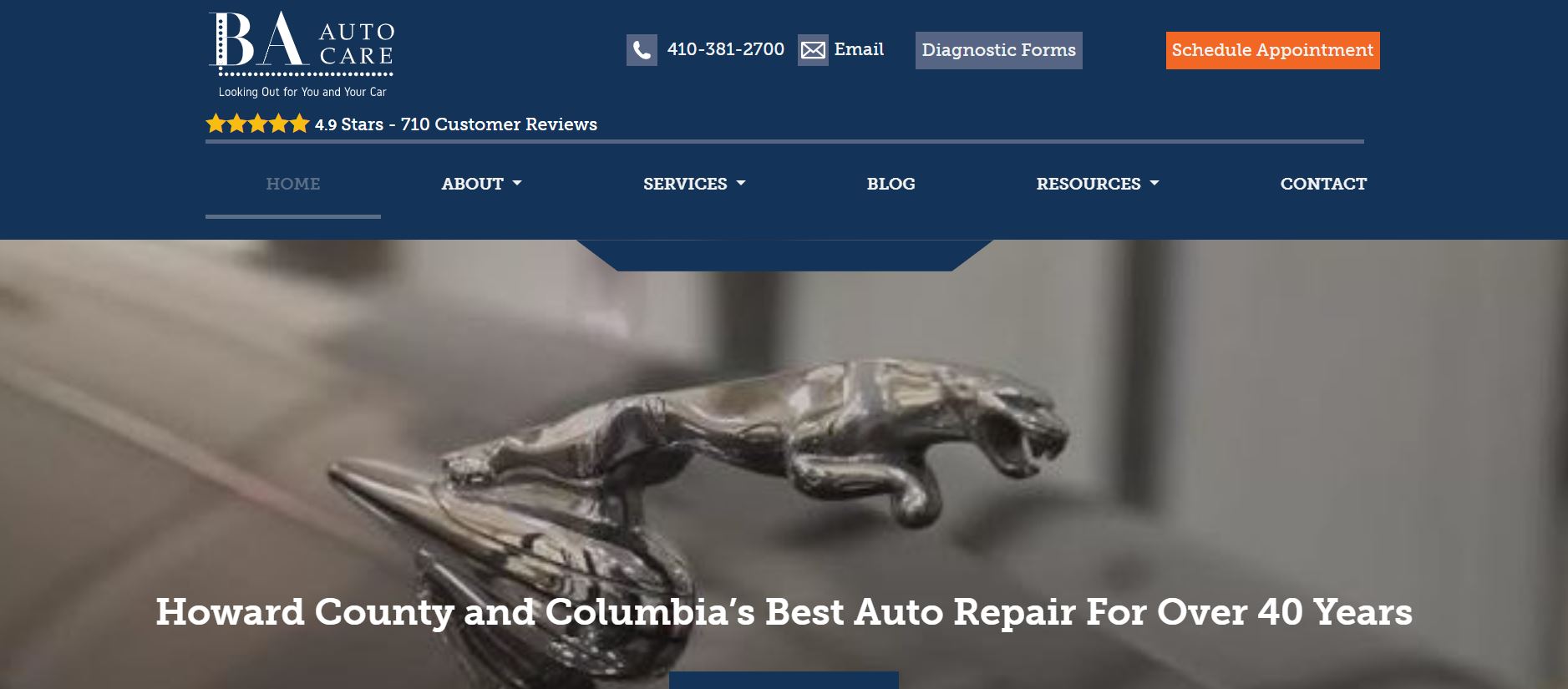 What We Like About It
The top menu is easy to navigate. It features a conventional business logo as well as a navigation option for the website. However, a few standout features draw your interest: diagnostic forms and a 4.9-star customer rating. Diagnostic forms are a great idea as they can help the customer efficiently identify and communicate the problem to the staff.
Immediately below the header is a video that customers can watch to learn more about the company. Next are information sections about BA Auto Care itself as well as their shuttle service for customers.
Customers can schedule appointments by filling out the provided form or calling their number. They also offer a service ebook that customers can download for free to learn in detail about BA Auto Care's services. Following that, we have their services, which include brief descriptions and applicable certifications.
Customers will benefit significantly from the testimonials and blogs. Finally, the header concludes with a summary of their contact number, address, opening hours, social media links, and a newsletter subscription offer.
The Omega Automotive Centre has an excellent website with a menu that will lead you to any page on the site. The website has been built using WordPress and has a simple, easy-to-navigate design. In addition, the website allows you to schedule appointments, which is quite convenient.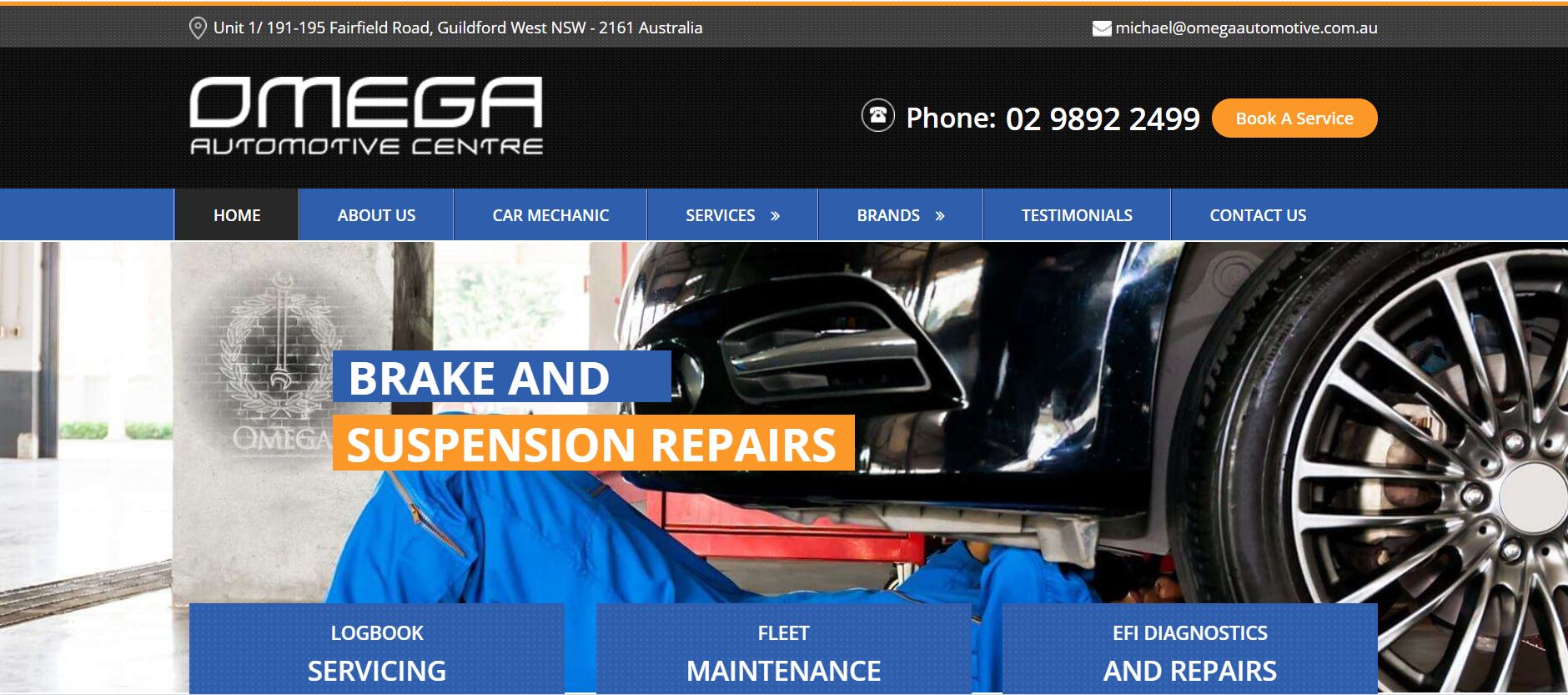 What We Like About It
The website has a solid color palette that is powerful but not overpowering. The header includes all critical information, such as the address, email address, and phone number. It also allows you to make reservations ahead of time for added convenience. A navigation option is available in the top menu.
The main service categories are displayed next, including logbook servicing, fleet maintenance, and EFI diagnostics and repairs. You can find more information about the center and the brands they service further down the page.
The footer contains quick links to the site's pages once again. You can also access services from the provided links. Overall, the design is efficient, presenting all the information in as little space as possible.
Conclusion
Motor vehicles are a valuable asset, so most people prefer to have them handled by someone they trust. That is why it is critical to instill a sense of security in the minds of your clients. You can do so by visiting a website.
Pay close attention to the website's design. Make sure it is not too flashy and contains all the necessary functionality. To reassure your clients of your competence, make sure to display your certificates, customer testimonials, and photos.