Best Real Estate Web Design Inspirations
The majority of people wanting to purchase a home search via the Internet. That includes deciding on a real estate agent. Let's face it! If your website is boring, or has errors, will that attract customers? Probably not. How do you have a great website? You start by knowing what is considered great.
"Drumroll please." Here are the top 10 real estate web designs.
1. What Agents Fear Telling You
There is no sugar coating on this site. Leslie Eskildsen is known for being honest with clients. RealtorMag lists her site as excellent because she has a full IDX search, social media links, and an easy-to-read layout. The layout is also professional and engages the reader.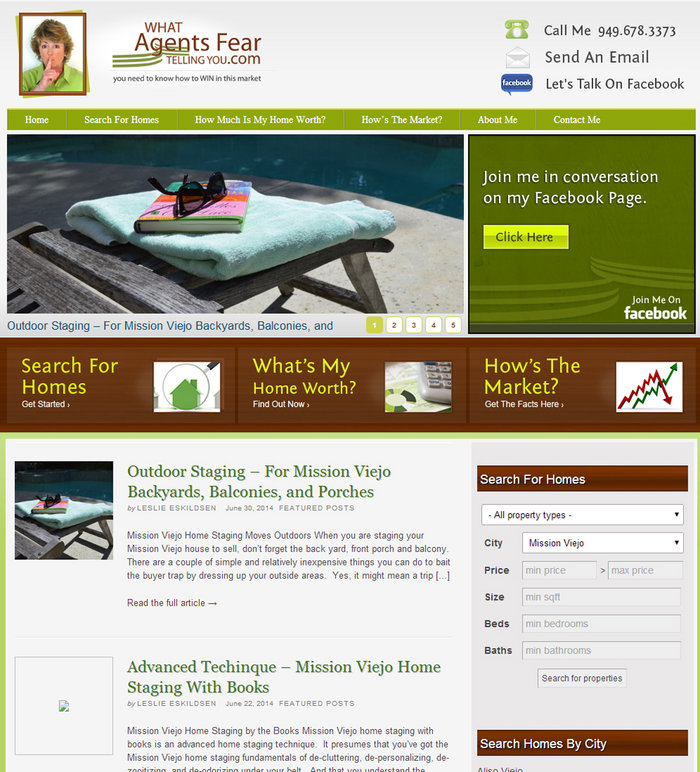 2. Doma
Doma is considered in the top ten because, as RealtorMag states, the site does not blast you in the face with corporate branding. This site includes useful tools such as listings, map search, agents, and communities. There is also a blog with up-to-date events, neighborhood facts, and DIY design ideas.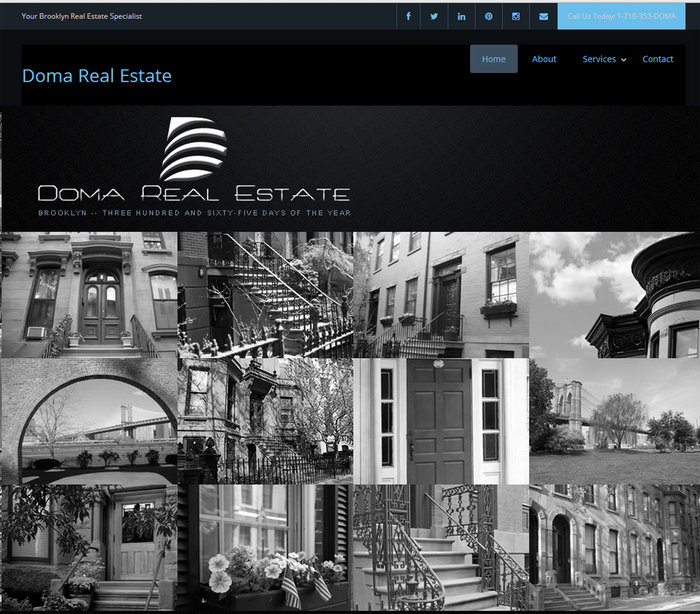 3. Zillow
Zillow is considered in the top ten if measured according to how much traffic the website receives. This site has an estimated 36,000,000 unique monthly visitors. Zillow also lets potential buyers see open houses in the area.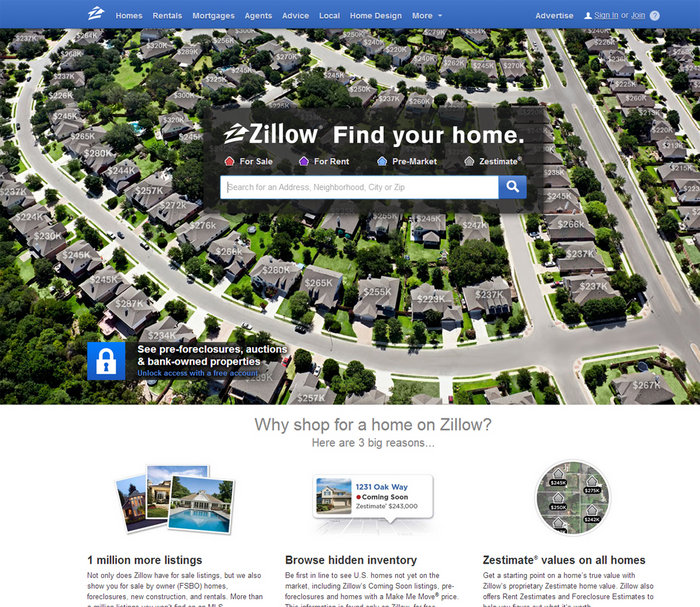 4. Trulia
Trulia , Yahoo Homes, and Realtor are the next three in popularity according to how much traffic each receives.
Trulia has an estimated 23,000,000 unique monthly visitors.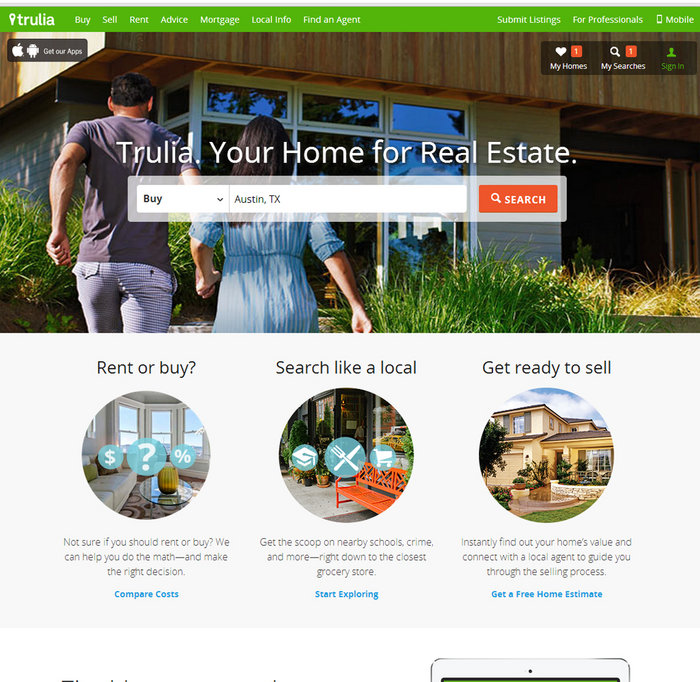 5. Yahoo
Yahoo Homes has an estimated 20,000,000 unique monthly visitors.
Yahoo Homes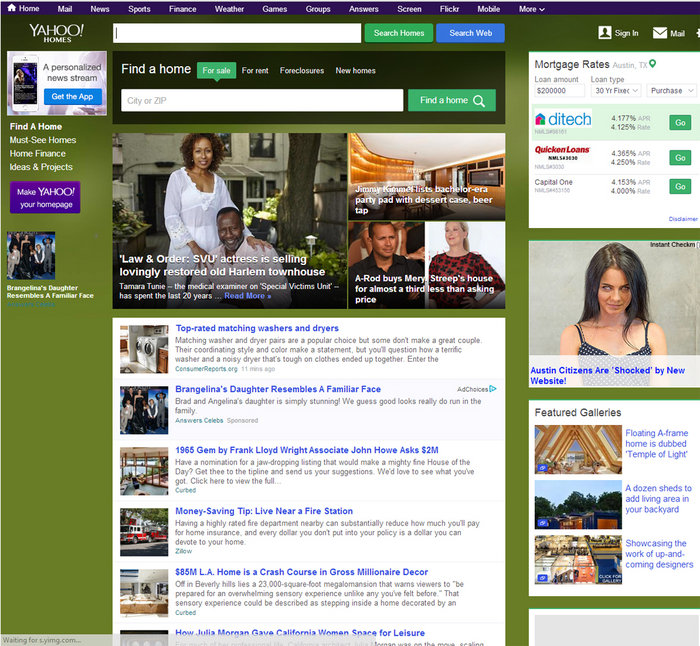 6. Realtor
Realtor has an estimated 18,000,000 unique monthly visitors.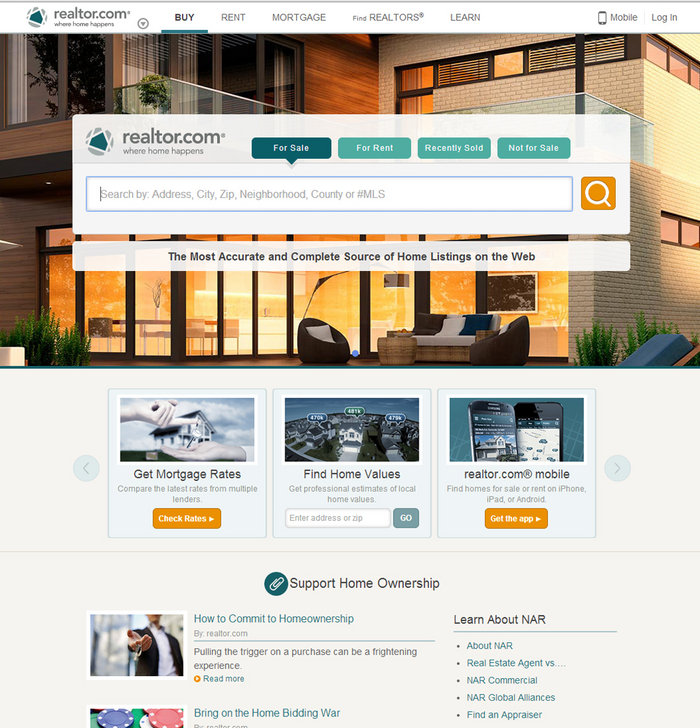 7. Foxtons
Foxtons web site was given the 2013 Web Marketing Association award for the most responsive real estate website.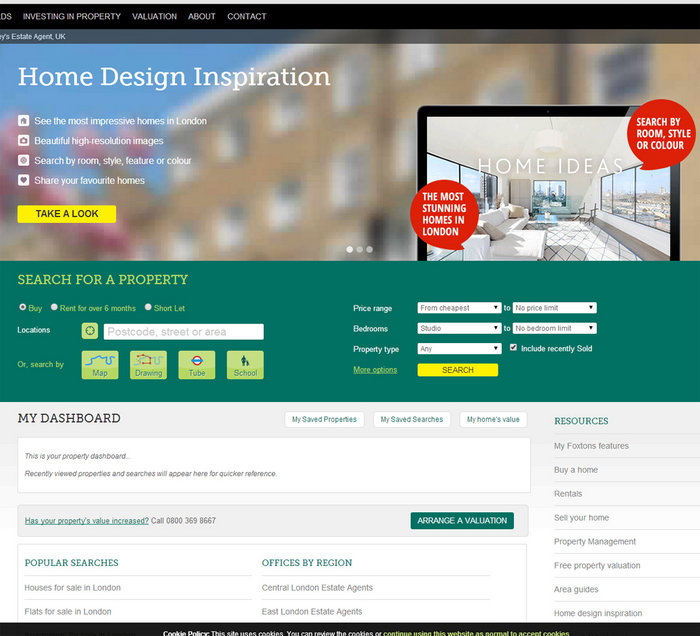 8. Frontdoor
PCmag lists FrontDoor as one of the best sites since it includes helpful articles and videos to guide you in home buying and renting.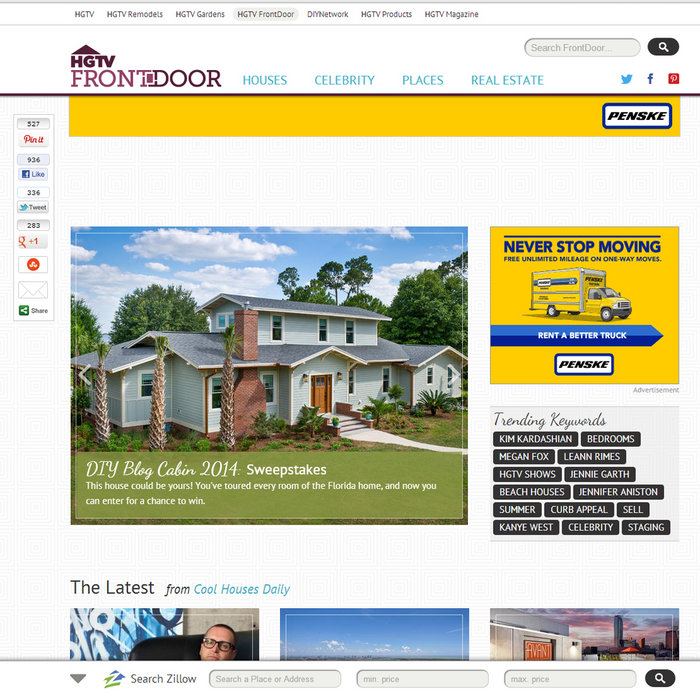 9. Redfin
Redfin is listed as a top design because they give you impressions of the properties from the Redfin agents.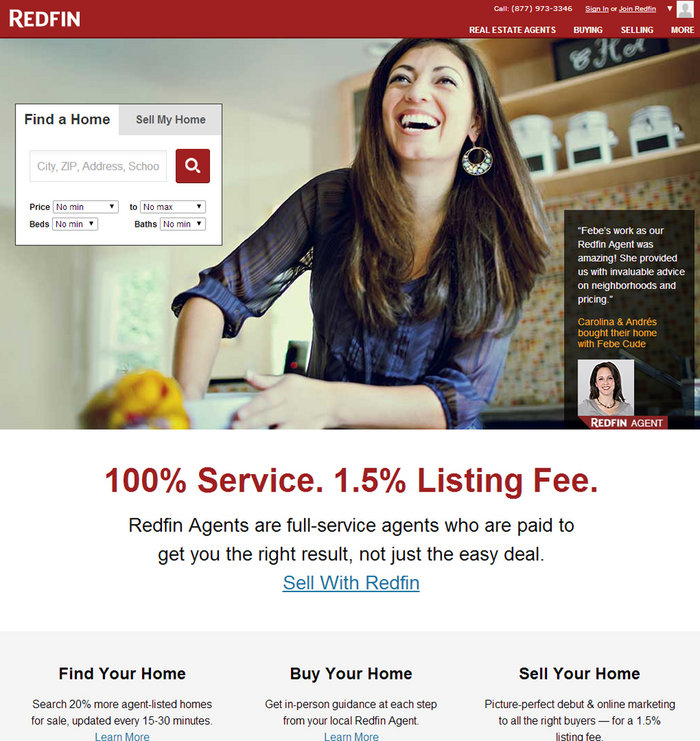 10. Hotpads
Hotpads is a map-based site. Buyers can scroll across a map and see listings. They can then click on a listing to send an email inquiry.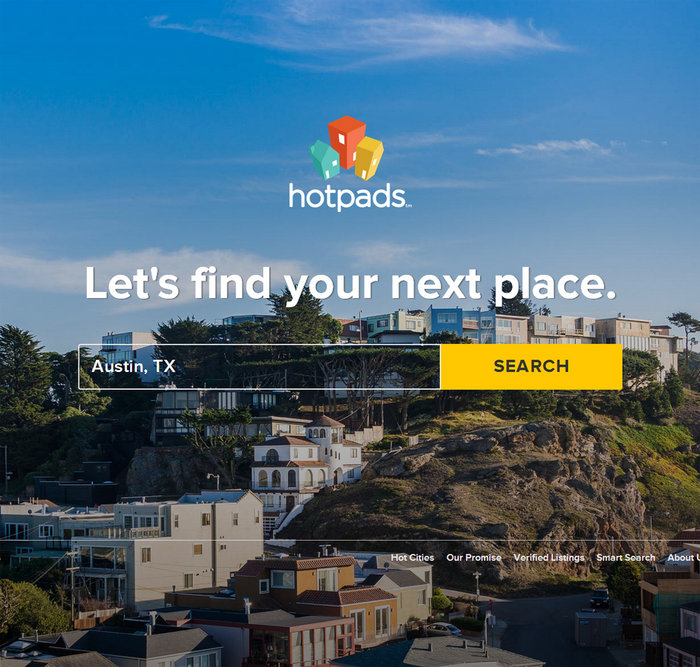 If you would like to know more about the top real estate web designs, and how we can build a site just like them for your business, please contact us. We'd like to have that conversation with you.