Don't Just Rank. DOMINATE.
We're an award-winning web design & SEO (Search Engine Optimization) Charlotte NC company with a shark-like killer instinct for both branding and search engine ranking. If we design your site, you get your website optimized as it's built-from the bottom up. If not, our Charlotte SEO Expert will take a look at what you're working with and give you an honest opinion of your site.
We do it all – and we do it well. When you work with us, optimal search optimization practices are baked into your branding, your graphics, and all aspects of your web presence from the beginning. We focus on building your BRAND to dominate the key terms for your industry, not just a few keywords.
Here are just a few of the things we do for our clients
✓ A FREE SITE ANALYSIS.
We'll peek under the hood at your current site, poke around a little bit-and deliver a karate chop of SEO knowledge that will leave you reeling. You better be sitting down for this. The best part? We won't even charge you.
✓ TOTAL SEARCH ENGINE DOMINATION.
Today, Google-tomorrow the world! We'll help you totally dominate for your keywords – with multiple links from your brand on the first page.
✓ KEYWORD RESEARCH.
When we design a website, we get to know your business and brand. We do the same with our SEO clients… so well, in fact, that we can channel your keyword campaigns like Miss Cleo. It's uncanny. (But we still use in-depth analytics to confirm what the keyword spirits tell us.)
✓ REPORTING AND TRACKING.
We'll give you the monthly low-down on your ranking performance-so you can monitor your website's progress and keep track of what's working.
✓ ETHICAL SEO.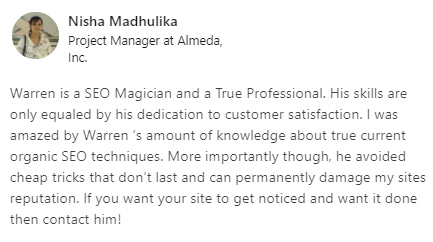 Hey, we're not that kind of Charlotte SEO firm. We do it right – using only link-building methods Google supports and won't penalize you for. No pirates on this ship (although we fully participate in International Talk Like a Pirate Day).
We're faster. We cost less. And we just make sense.
When you work with us, we'll get to know your business, your goals, and your brand from the inside out – so your conversion strategy is perfectly tailored to your company. That may not make us the cheapest, but we'll show you why it makes our strategy the most effective and yields the highest return on your investment.
What exactly are SEO services?
In general, an SEO consultant or agency engages with a business to provide services with the goal to optimize their website and internet presence. SEO services may include:
On-page optimization
Authority link-building
Copywriting
Social Media Marketing
Influencer Outreach
Top SEO Consultants in Charlotte
We leverage emerging technologies to give you a direct advantage over the competition. As a cutting-edge Internet Marketing firm, we utilize proven optimization strategies (on-page optimization, link building, etc.) in conjunction with brand new opportunities for increased online visibility. ALL of our SEO campaigns now include LOCAL, MOBILE and SOCIAL optimization.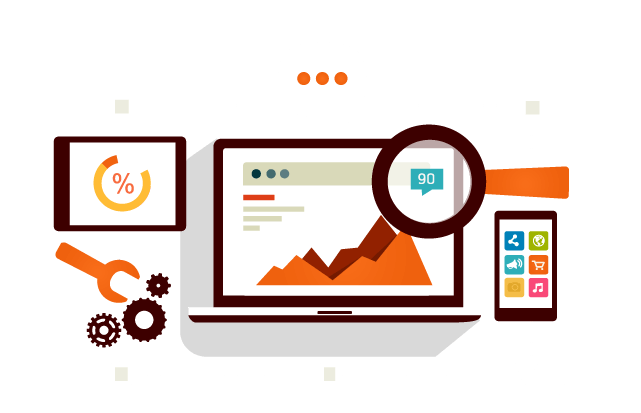 Website Conversion
Simply increasing traffic is not enough. An SEO company that wants to succeed for it's clients will make sure increased traffic results in increased business.

Improve Rankings —> Increase Traffic —> Convert Visitors.
If anyone of the those steps is unsuccessful, the SEO campaign is unsuccessful. Of course, website conversion takes cooperation or collaboration from website owners and developers. You must be willing to swiftly implement suggested website conversion updates and make sure traffic increases result in new business.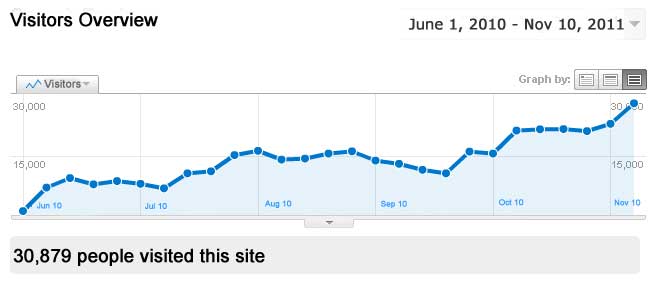 All the traffic in the world will not do you any good without an effective website. Our web conversion experts understand how quickly you must entice new visitors to perform an action on your website. You have only a few seconds to capture the viewer's attention. Design for conversion means that visitors will immediately know what you are offering and how to get it.

Being a complete website solutions provider gives us a distinct advantage in website conversion. We are able to monitor a website's performance from every angle. As traffic increases from SEO, we closely monitor conversion rates and provide the customer feedback. If a customer decides to make website design changes to improve conversion, our development department can perform the updates quickly and cost-effectively. Website conversion analysis is not a 'premium service'; we provide complimentary conversion feedback to all customers because we want every SEO campaign to flourish.
We are Charlotte NC SEO Consultants. And You'll Want to Hire Us. What You Get
More money in your pocket
Better SEO means a stronger stream of interested prospects, more inquiries, and more purchases. And at the end of the day, it means money in the bank.
Bigger exposure
Say you're not doing it for the money-you're doing it for the love. No worries-we can get you more eyes on your website, and we bet you won't say no to the revenue that follows.
People you can market to
Capturing data from online visitors is a key part of your marketing strategy-and we help drive them to you. With good SEO services, more visitors, and more purchases, you can build a list of customers to nurture over time.
A partner in your corner
We'll work with you every step of the way to get your business where it needs to be in the search engine rankings. We're dependable, knowledgeable, and we keep our promises.
A no-hassle, renewable contract
We offer steady, month-to-month contracts. You are not locked into a term contract. If you are not happy with the results, kick us to the curb. It's always up to you.